The Wild Burro Trail is a gateway into the Tortolita Mountains northwest of Tucson — providing links to the Lower Javelina, Upper Javelina and Alamo Springs trails, as well as additional connecting routes.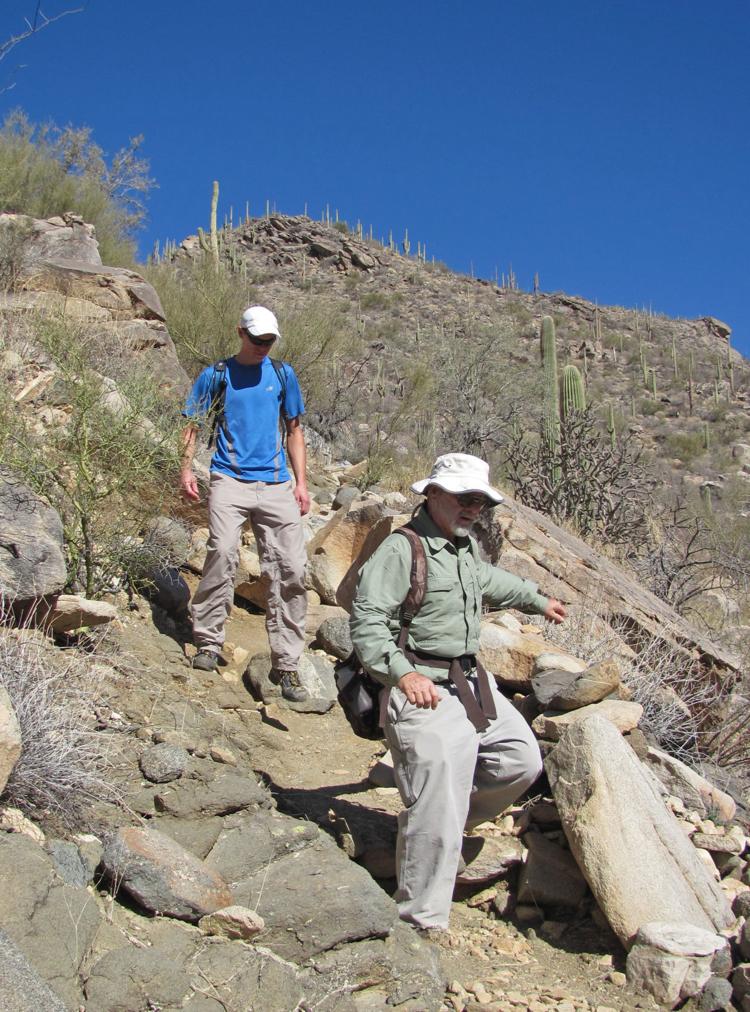 Here are some hiking options:
For a short, easy ramble, simply follow the Wild Burro Trail for a mile or so in its lower reaches and return the way you came. The trail follows a broad, sandy wash and meanders past cacti and desert trees.
A moderate loop route begins with a short approach on the Wild Burro Trail and then picks up the Lower Javelina Trail for a loop passage before reconnecting with the Wild Burro.
A longer loop departs the Wild Burro Trail onto the Alamo Springs Trail and follows Alamo Springs to a reconnection with the Wild Burro.
Use a trail map to cook up longer treks involving the Wild Mustang and Cochie Springs trails. The map is available by going online to www.marana.com and searching under "Hiking" in the Parks and Recreation section.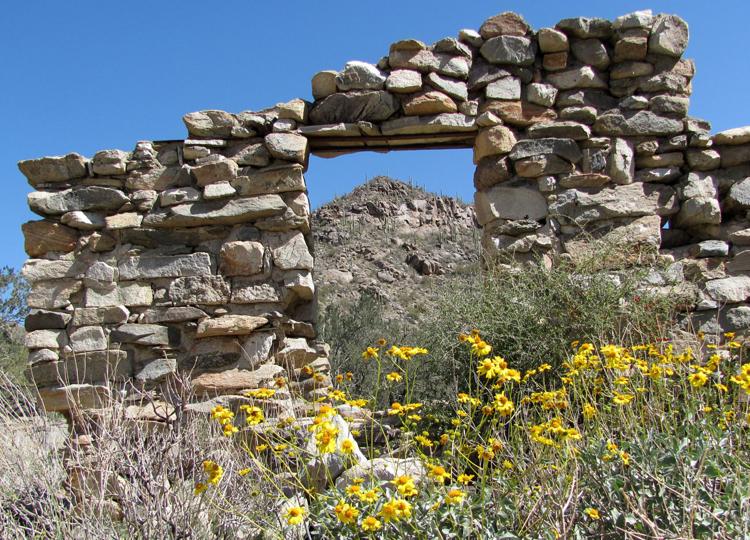 CACTI AND CRITTERS
A trek in the Tortolitas is a journey into national park-quality desert country — where some 600 species of plants create a comely, prickly, colorful landscape.
Palo verde, ironwood and mesquite trees thrive alongside cacti, including chollas, barrels and grand stands of saguaros.
The range boasts a large population of crested saguaros — those with unusual flourishes of growth atop the trunk.
"I personally have found and documented 43 crested saguaros" in the range, says one avid Tortolita range hiker.
Hikers venturing into the range can expect some fascinating wildlife as well — anything from birds, lizards and snakes to rabbits, coyotes, javelinas, bobcats and deer.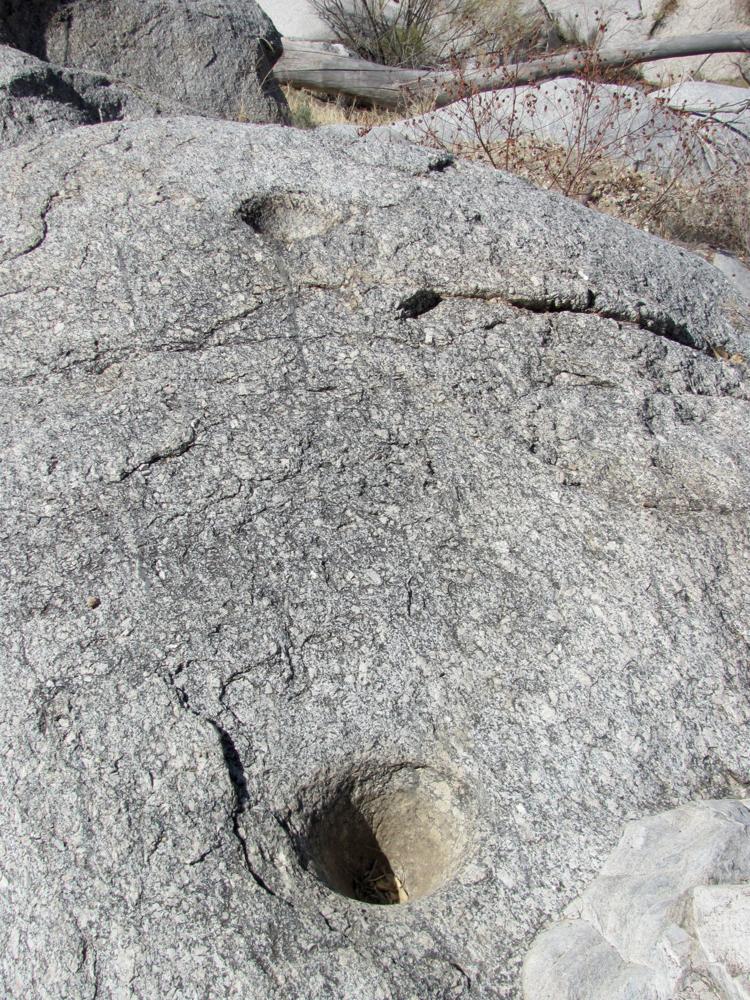 SIGNS OF THE PAST
Petroglyphs, or rock carvings, in the Tortolitas date to a period between AD 1100 and 1450, according to a brochure funded by the Marana Parks and Recreation Department.
Ancient Indians, known today as the Hohokam, pecked geometric designs and figures of animals and people onto rock surfaces — and their work endures today.
"They probably spent their winter months at Alamo Spring — relaxing, working and enjoying the same views we do," said one petroglyph observer. "How do I know this? There are some ancient grinding holes no more than 25 feet from Alamo Spring, and there are also petroglyphs in the areas nearby."
Elsewhere in the Tortolitas, hikers will pass the ruins of one-time ranch buildings.
One now-roofless, stone-walled structure basks in silence and desert sunshine along a winsome stretch of the Wild Burro Trail.
GET TO THE TRAILHEAD
Take North Oracle Road or North La Cholla Boulevard to West Tangerine Road. Go west on Tangerine to Dove Mountain Boulevard and follow the boulevard to the Ritz-Carlton, Dove Mountain resort entrance. The staff can direct you to trailhead parking — on the right side of the drive as you approach the resort.
There is no fee to use the area. Dogs must be leashed.
Contact reporter Doug Kreutz at dkreutz@tucson.com or at 573-4192. On Twitter: @DouglasKreutz