The Southeast Arizona Birding Festival — with talks, workshops, field trips and other activities focused on the wonders of winged wildlife — will be held Aug. 8-12.
The festival, presented by the Tucson Audubon Society and Carl Zeiss Sports Optics, is based at the Doubletree by Hilton Hotel Tucson-Reid Park at 445 S. Alvernon Way.
A free on-site Nature Expo will present an array of information about birds and other Southeastern Arizona wildlife. Expo hours are noon to 6 p.m. on Aug. 10, 10 a.m. to 6 p.m. on Aug. 11 and 10 a.m. to 2 p.m. on Aug. 12.
Activities in the Expo's Kid Zone include live animals from the Reid Park Zoo, live raptors from Wildlife Rehabilitation of Northwest Tucson and face painting.
Day and overnight field trips, with varying fees depending on location and lodging options, will take participants to Madera Canyon, the Chiricahua Mountains, the Patagonia area and many other Southern Arizona and Tucson-area sites.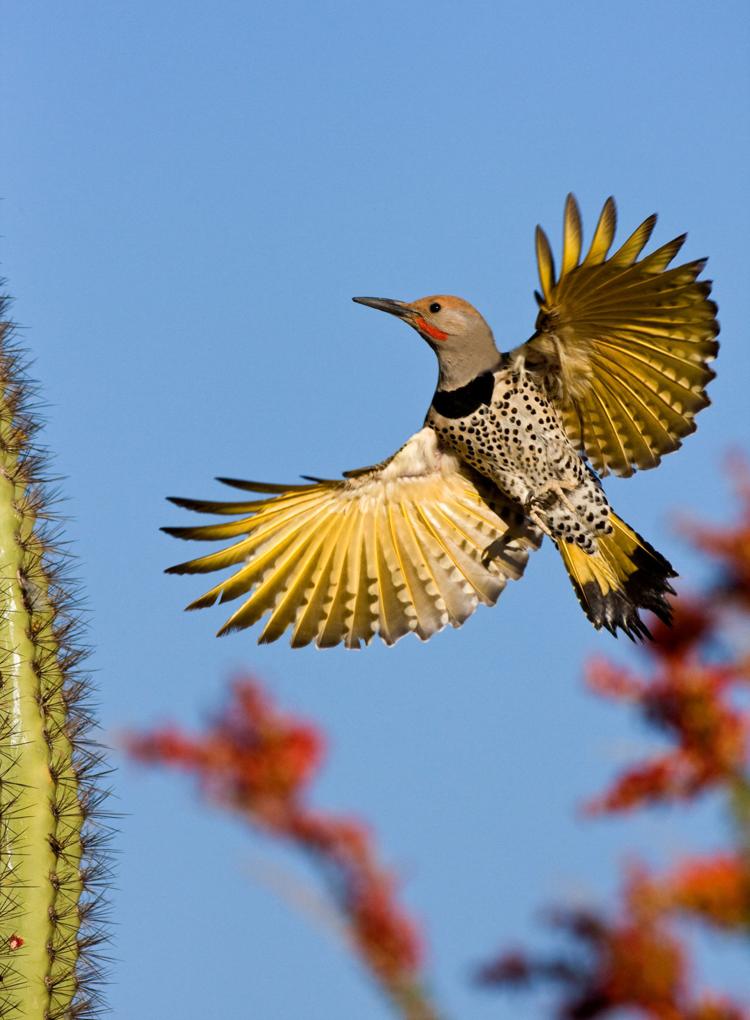 "The Southeast Arizona Birding Festival is unique because it directly engages hundreds of people from all over the country with local nature lovers, producing a buildup of energy and enthusiasm, all resulting in a deeper desire to protect the nature, habitat, and birds we love here in Tucson," said Luke Safford, festival coordinator.
Matt Griffiths, communications manager for Tucson Audubon, said the Nature Expo is a key element of the festival.
"The Nature Expo is a great event since it brings in a variety of people from outside of the birding community, and it might be their first introduction to bird-watching, Tucson Audubon, or to thinking any aspect of the environment is important," Griffiths said. "We send them home with the valuable message that taking care of birds is good for birds and for people."