QUESTION: I am thinking about installing a DIY security systems for my home. What should I look for?
ANSWER: No doubt having a security system can provide a level of safety to your home. Most DIY systems work off of the internet, so they work only as well as the internet service provider in your home.
If the internet goes down, so does your system. Internet-based systems can also be hacked, so make sure your internet is protected.
Traditional security systems work off the homes' landline. However, new technology is available that uses a cellular connection. Cellular systems are stable, don't require a landline or internet, and can be installed just about anywhere you live.
These systems work with apps that allow you to check on the status of your home and allow you to control any smart devices from your phone or tablet.
Statewide, Rosie Certified Tekna Security is a cellular security system provider.
Q: It seems like there is an uptick in car break-ins in our neighborhood. Any tips?
A: Nothing beats having neighbors to help watch over each other. Try starting a block watch and let neighbors know of concerns and share schedules.
If you don't have time for gathering with neighbors, it is easy to touch base with neighbors via internet groups. Block watch apps such as Nextdoor allow homeowners to post recent events, some apps even allow you to include videos recorded by smart doorbells to help identify thieves.
Parking in the garage is a good choice if you have one. Otherwise, make sure to park your vehicle close to the house and at the very least install motion detection lights.
Be sure to lock your vehicle every night and remove any valuables and garage door openers.
One hot item is tailgates of pickups — especially the ones with built-in steps — be sure yours is lockable and keep it locked!
If your car doesn't have an alarm system, you could always have an aftermarket system installed that will also allow you to track your vehicle and more.
Q: Door-to-door salesmen seemed to be a thing of the past, but recently I have had people knocking on my door trying to sell me pest control, roofing and security systems. Is this a good way to find reliable contractors?
A: First of all, know that you are never obligated to open the door to anyone, especially people you don't know. We don't believe that all contractors who come to your door are bad.
It is, however, a practice of many questionable contractors to "swoop" in on a neighborhood. This often happens after a weather event such as a storm.
Traveling companies will "rent" a license from local contractors in order to seem legitimate and local.
Check the license number to see if the license, as well as the bond, are current and that any complaints listed have been satisfactorily resolved.
Make sure the license number and name match the company that is at your door.
And, perhaps most importantly, search the owners' name to see if he is listed as the owner of other companies and be sure to check out the status of those companies.
Q: My phone rings at least once a day. The recorded voice says it is the IRS and they will be suspending my Social Security number. Could this really be true?
A: Be confident in the fact that the IRS will never make threatening calls. They will never tell you to send or wire money or load a credit card of any kind in order to keep your Social Security number from being suspended. This is a spam phone call.
Consider the following information from the Federal Trade Commission. Scammers are saying your Social Security number has been suspended because of suspicious activity, or because it's been involved in a crime.
Sometimes, the scammer wants you to confirm your number to reactivate it.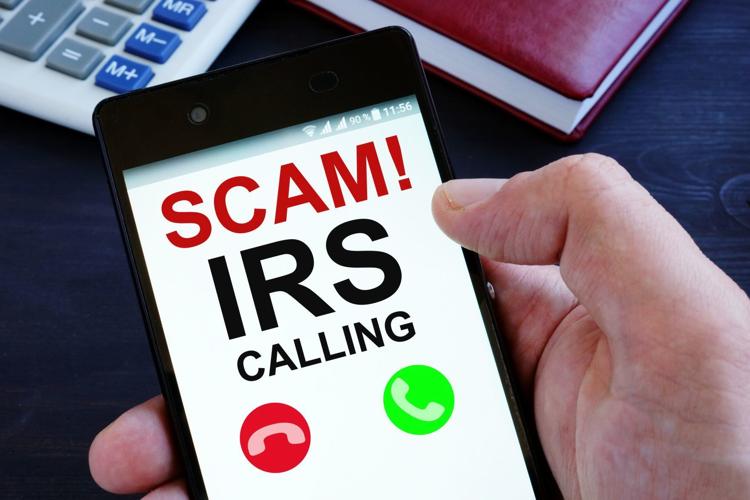 Sometimes, they'll say your bank account is about to be seized — but they'll tell you what to do to keep it safe. Often, that involves putting your money on gift cards and giving them the codes, which, of course, means that your money is gone.
The reach of this scam has grown exponentially. It has reportedly accounted for $19 million in losses by individuals who were deceived by the calls in 2018 alone.
Keep in mind that scammers can actually make it look like they are calling from an official IRS number.
To ensure that you are talking to the real Social Security Administration, hang up and call them back on the official number.
The IRS is at 800-829-1040, and SSA at 1-800-772-1213.