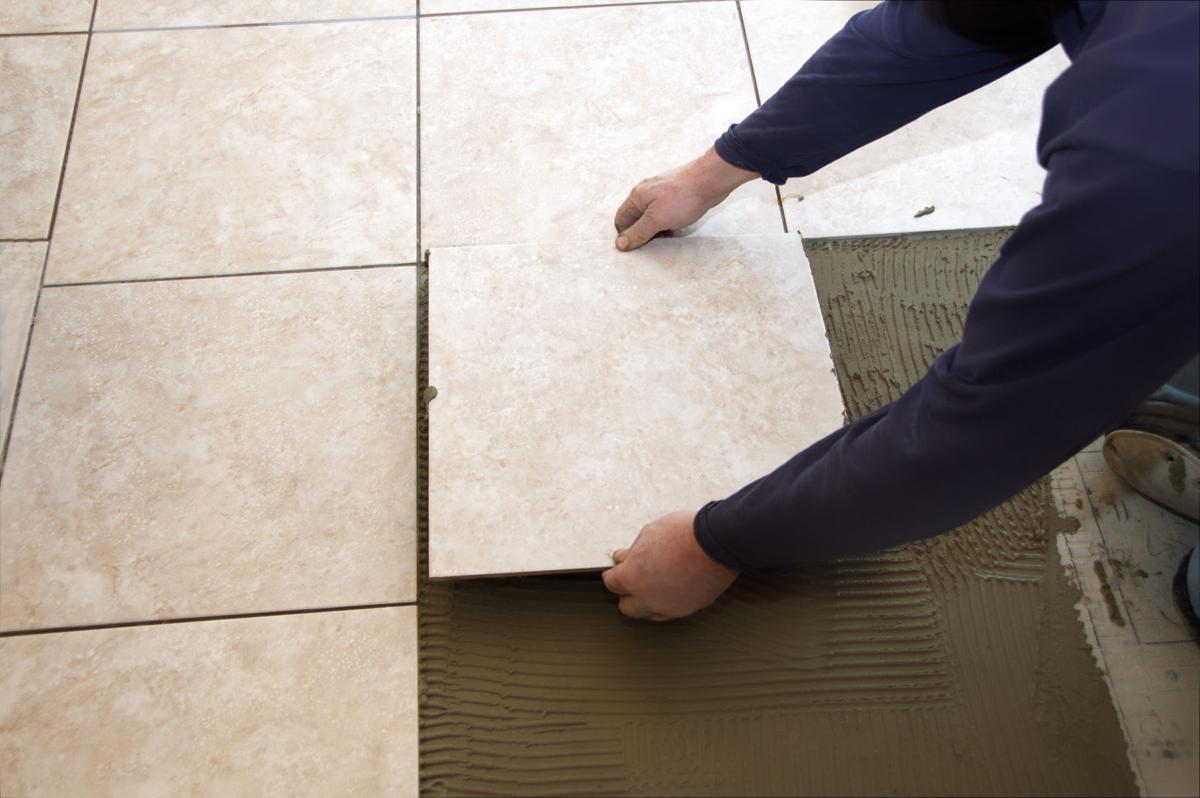 Each year, thousands of Arizona residents email or call Rosie Romero's radio show with questions about everything from preventing fires in their chimneys to getting rid of tree roots invading their sewer system. His goal is to provide answers that suit the specific lifestyle wherever someone lives in Arizona.
Q: I have tiles that have been on the floor for 10 years, and now some of them are popping out in the areas of the floor along the baseboards. What's the problem?
A: Nine times out of 10, when a problem like this occurs, it's usually due to intrusion of moisture that has led to you losing the bond in the thin-set used to lay the tiles. Have a flooring specialist come in with a moisture reader to take a reading and make an analysis of what's going on. It's possible that your problem could be due to moisture produced outside the house on a wall next to the tiled area. For example, an irrigation system might be watering too much on plants outside.
Q: I have a system of concrete slabs in my driveway and fiberboard was used to fill the expansion joints. Now the board is deteriorating and the joints are pulling apart. How can I replace the material between the joints?
A: It's going to be very difficult to get the old material out and replace it with something else. They do, however, sell materials with which to fill the joints. But you might want to call a contractor who specializes in putting in driveways.
Q: I have a very old house with copper supply lines. The shut-off valves for the water pipes need replacing, but they were soldered on when the house was built and they're almost too old to be used. They're the old dial face valves that are almost corroded shut. Can they be removed somehow so new valves can be installed?
A: It's a hard job to do by yourself. You or a plumber must use a tube cutter in a very tight space in order to cut off the old valve. To put new valves on, you need to make an almost perfect cut with no burrs or rough spots on the metal. You want to install quarter-turn ball valves and use stainless steel braided supply lines with metal nuts. There is also some soldering involved in the job, and that's often a task that intimidates many homeowners.
Q: Do you prefer cellulose insulation that is blown in or fiberglass insulation?
A: In a vertical situation like walls, I prefer blown-in cellulose. But right now a lot of builders are using a combination of foam to seal some holes plus blown in wet-spray cellulose in walls. It depends on the situation. In attics, I prefer loose spray cellulose or fiberglass.
Q: Can I build a raised garden planter for vegetables around a mesquite tree or any other kind of tree? I would build a wall around the tree and then fill it in with soil next to the tree.
A: You don't want to do that because you'd essentially be raising the grade of the soil around the tree and it would not be healthy for the tree. It would be a big no-no because eventually the soil put into the planter would smother the tree and it would die. If you want to build a raised planter with one of its walls a couple of feet away from the trunk, that might work. But there is some question as well about whether you can grow vegetables under the tree due to the shade from the tree on the planter.
For more do-it-yourself tips, go to
An Arizona home building and remodeling industry expert for 25 years, Rosie Romero is the host of the syndicated Saturday morning Rosie on the House radio program, heard locally from 8-11 a.m. on KNST-AM (790) in Tucson and from 9-11 a.m. on KGVY-AM (1080) and -FM (100.7) in Green Valley. Call 888-767-4348.