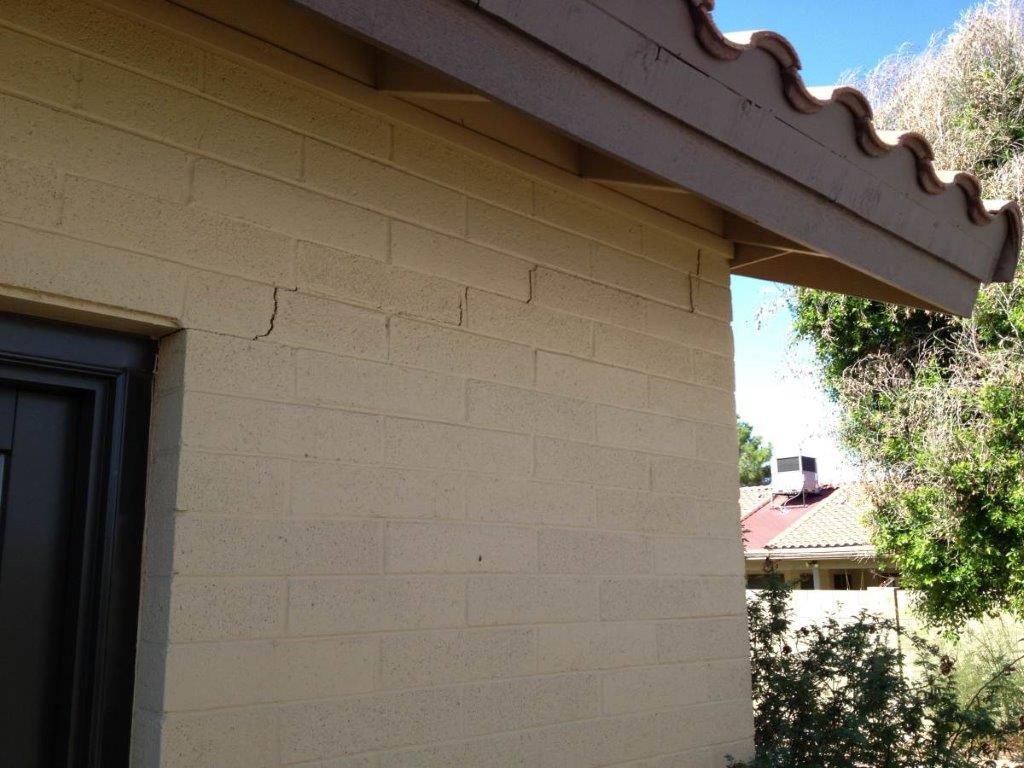 Each year, thousands of Arizona residents email or call Rosie Romero's radio show with questions about everything from preventing fires in their chimneys to getting rid of tree roots invading their sewer system. His goal is to provide answers that suit the specific lifestyle wherever someone lives in Arizona.
QUESTION: We've lived in our house six years and it has always made cracking, squeaking and popping noises, but recently they've gotten even louder. Is it because we redid the flooring with real hardwood and 20 by 20 inch tiles, rather than carpeting? Or is there something really wrong?
ANSWER: It probably has to do with the rapid changes in temperature we experience in the fall. Our houses have been heating up gradually during the day and then they cool off quickly as the sun goes down and you hear more cracking noises due to the expansion and contraction of the framework of your home. But if you're worried about possible foundation problems, watch for major stress cracks in the soil near your house or large cracks in your walls. That might be a sign of foundation problems. Also pay attention to doors and windows. If they're getting harder to open or close, that could mean a more serious problem.
Q: I wanted a winter lawn around my house and I planted some dichondra around my queen palms. But it didn't turn out too well, and then the edges of the palm fronds turned brown, and I wondered if I was over-watering the dichondra.
A: It would be very difficult to over-water the lawn and the palms. Queen palm fronds do have a tendency to turn brown. However, next time you might try planting rye seed instead.
Q: I have a vine that is growing among the plants in my yard and I can't get rid of it. It looks like an oleander, but it smells like onions when you cut it, and I can't seem to kill it. What do I do?
A: It sounds as if your plants have been invaded by something called honey vine milkweed that can be very hard to eradicate because of its invasive root system. It is a food plant for monarch butterflies, however. About the only way to get rid of it is by removing the plants that serve as a host for the vine as well as the vine itself.
Q: I have a raised garden bed built with 2-by-4s as a border. But there are a lot of obnoxious roaches and crickets that seem to have invaded the wood. How do I get rid of them without using strong pesticides close to my vegetable plants?
A: You can try putting out baits for the pests, but probably the eventual solution is to build masonry walls around the garden bed and get rid of the wood.
Q: I have a termite problem in my house. I recently found a few 5-inch termite mud tubes coming down from the ceiling in my dining room. About a year ago though, I had sprayed for termites and also dug holes and put a termite killer inside them. Why does this keep happening? Isn't there a do-it-yourself solution?
A: It is difficult to fight termites if you don't take into account the construction of your house. Termites can come in through cracks in the slab and through plumbing intrusions, for example.
You will have to talk to a professional exterminator about taking a more extensive approach, as the chemicals available to homeowners are only "kill on contact." They leave no long-lasting barriers, whereas the chemicals available to licensed applicators can provide a barrier for years of protection.
For more do-it-yourself tips, go to rosieonthehouse.com. An Arizona home building and remodeling industry expert for 25 years, Rosie Romero is the host of the syndicated Saturday morning Rosie on the House radio program, heard locally from 8-11 a.m. on KNST-AM (790) in Tucson and from 9-11 a.m. on KGVY-AM (1080) and -FM (100.7) in Green Valley. Call 888-767-4348.