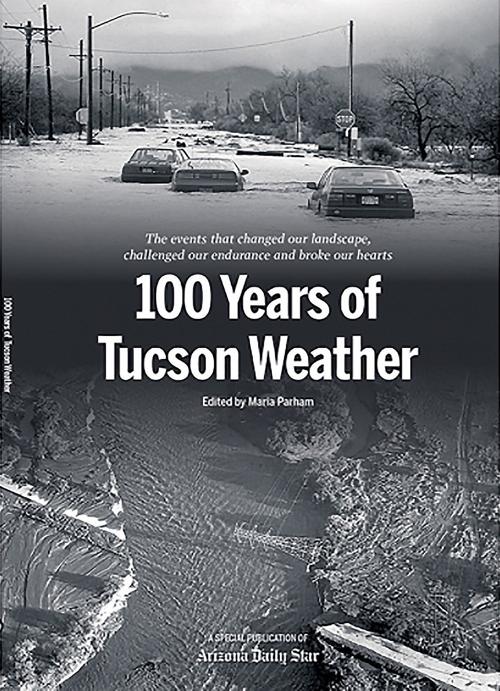 We always talk about the weather. Yes, it's hot. It's been worse.
Now we're waiting for those glorious monsoon storms that can lower Tucson's temperature 20 degrees in a few minutes.
When those rains come, will they bring flooding? Will there be danger?
It's happened before. We've had people swept away in floods, and we've seen dramatic rescues.
We've also had dramatic rescues from snowy mountain trails. Just because we live in the desert doesn't mean we don't get all kinds of weather.
You can talk about the weather, and you can also read about it. If you want to know more about Tucson's weather, both normal and abnormal, you can read all about it in the Arizona Daily Star book, 100 Years of Tucson Weather.
Edited by the Star's now-retired Maria Parham and published in 2017, the book contains articles from the Arizona Daily Star about the weather "events that changed our landscape, challenged our endurance and broke our hearts," according to the book cover. Photos are from the Star and Tucson Citizen archives.
Read about the first white Christmas since 1916 — it happened in 1987. Read about the floods of 1983 that stranded families, entered homes and taught hundreds about the need for flood insurance.
100 Years of Tucson Weather is available at the Arizona Daily Star's online store, tucson.com/store. The book is $14.99, plus taxes and shipping.