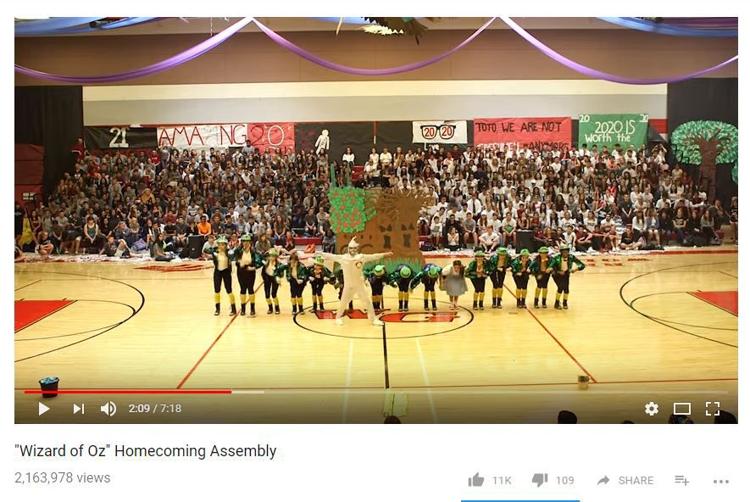 The dance team at Walden Grove High School in Sahuarita is getting national attention after sharing a video of their unique interpretation of the "The Wizard of Oz."
The dance routine, which the team performed at the high school's homecoming assembly, uses popular pop songs like Katy Perry's "Roar" and Taylor Swift's "Bad Blood" to tell the classic tale with a modern twist.
Since the video was published on YouTube in late September, it has been watched more than 2 million times.
This isn't the first time the Walden Grove dance team has gotten major attention for their routines. Other performances, like a Pixar-themed dance, have garnered hundreds of thousands of views online.
And one thing everyone seems to agree on after watching the dance: Why wasn't my high school this cool?
Watch the full dance below: