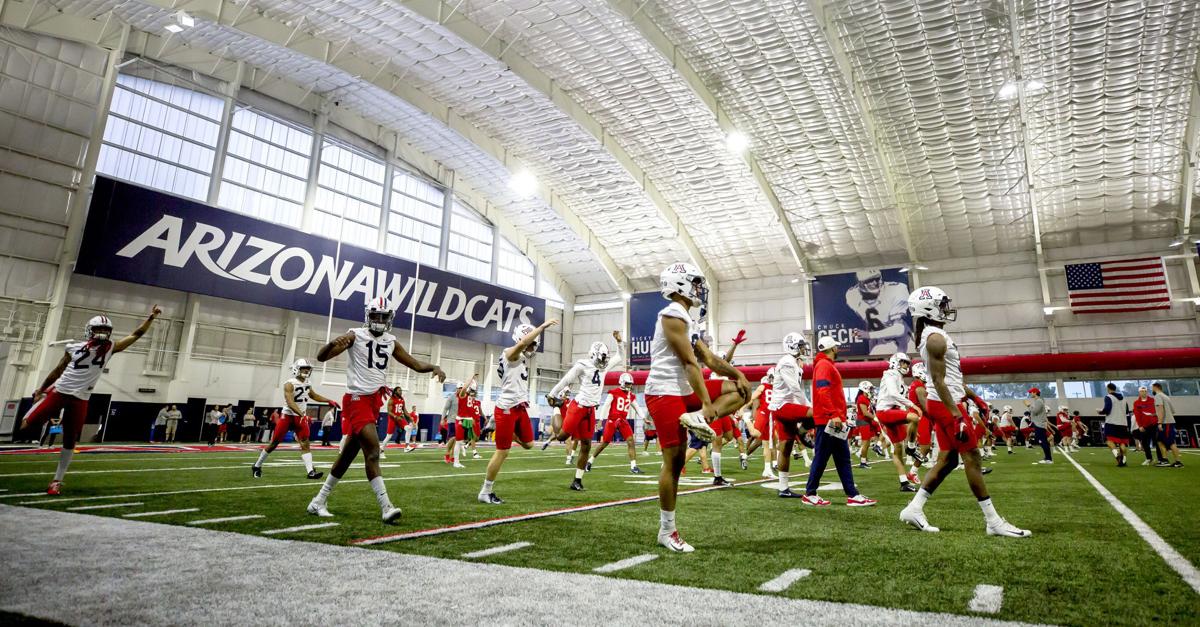 The following column is the opinion and analysis of the author.
In a typical year, the Wildcat football team would be well into their training phase for a 12-game regular season. This is 2020. The COVID-19 pandemic necessitates a more extensive game plan — one that includes all-encompassing defensive strategies.
According to the Arizona Department of Health Services, Pima County has recently seen a 33% rise in COVID-19 cases while the state's weekly increase is over 54%. Following a model from the Institute for Health Metrics and Evaluation, the number of COVID-19 deaths predicted in Arizona has now soared from 2,900 to just over 3,900 by Aug. 4.
As members of the Wildcat community, this alone concerns us. Coupled with the university's phased reentry plan messaging based on testing, tracing and treating, it's enough for a fumble of our institutional loyalty.
Now let's return to the game in play.
UA's reentry task force in a May briefing promised that "There is a group benefit for young and healthy individuals to acquire antibodies to the virus to begin the process of herd immunity."
However, once we bring in the epidemiology experts, we see there is in fact a 60%-80% infection and subsequent resistance rate required for herd immunity protection.
Reading the field so inaccurately results in an incompletion at best.
In the same briefing, UA Provost Liesl Folks alleged that "The risk of developing serious complications from COVID-19 is incredibly low among ... the 20-29 year old age demographic".
Pima County and state data show that young people (20-44 years old) represent the highest number of COVID-19 cases, where 58 individuals have already died. Moreover, this group has the second-most hospitalizations behind those 65 and older.
Third and long. Punting is inevitable.
Despite this grave outlook, Arizona Wildcat football players have returned to campus, commencing practice on June 15 for voluntary, in-person workouts to prepare for the upcoming season. UA Director of Athletics Dave Heeke says the "intent remains a return to competition."
To do so, student-athletes will undergo regular antibody testing. This trick play should be scratched from the playbook immediately. With at least 10 days between symptom onset and antibodies being detectable, how will the athletics department defend against transmission by asymptomatic individuals?
Sports programs that previously reopened like the University of Houston have already called an audible, suspending athletic activity after positive cases.
It's easy to assume that our community, UA student-athletes in particular, are healthy because we desire daily life to return to normal. We want to huddle once again, cheering on Pac-12 sports.
Yet it's abundantly clear that "it's not if a student comes down with the virus, it's when," per NCAA President Mark Emmert.
This is not the time to underestimate COVID-19's offense. We cannot be blindsided and forget about the severity of this global pandemic and how it disproportionately impacts communities of color. Roughly 50% of players competing in the most popular Division I sports, football and basketball, are black.
More than ever, the responsibility of UA's athletic department is to keep student-athletes safe, on and off the field. Students should not be treated as guinea pigs while UA leadership plays chicken with its stakeholders with respect to reentry.
This Hail Mary attempt to return student-athletes to campus this summer could end up losing games this season and ending students' lives.
As such, there should be no 2020 football season, or other fall or winter sports, unless a vaccine is developed.
UA Ph.D. students who grew up supporting the Pac-12 conference.
Be the first to know
Get local news delivered to your inbox!