Residents of Rochester, New York can now get a little taste of Tucson, thanks to the efforts of Marana-raised chef Joseph Zolnierowski IV.
On Nov. 19, Zolnierowski launched a Tucson-themed, fast-casual Mexican street food restaurant in Rochester's Neighborhood of the Arts arts district. The restaurant is called the Old Pueblo Grill.
Located within a redeveloped industrial warehouse, the restaurant features large murals of Mission San Xavier del Bac, saguaro cacti and Days of the Dead decor.
Customers can order tortas, elote, chimichangas and the Tucson Dog, Zolnierowski's take on the traditional Sonoran hot dog, complete with bacon, caramelized onions, beans, tomato, mustard and mayo.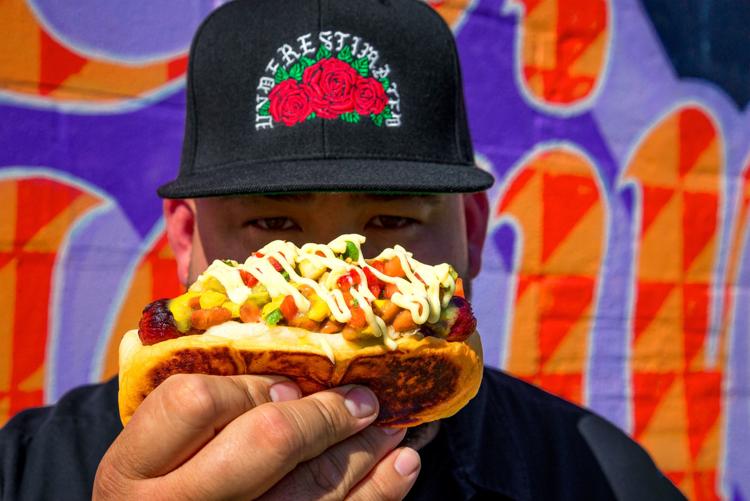 "I tried to recall my favorite things to eat in Tucson," Zolnierowski said. "I ate tortas. I loved Sonoran dogs like they were my life. I took all the things I liked from the places that I liked going to and brought them under one roof."
While he hasn't been back in five years, Zolnierowski, 36, was born and raised in the Tucson area. He went to Marana High School and his parents and brother still live in town.
Zolnierowski got his start in the food industry in Marana. His first job was working at the Burger King off North Cortaro Road in his teens before moving on to serve as a prep cook at Li'l Abner's Steakhouse.
By the time he left Tucson at age 29, he had worked food jobs all over town, including at several retirement communities and at Omni Tucson National Resort.
Zolnierowski moved to Rochester to be closer to his grandmother after his grandfather passed away.
Like any major city, Rochester had its share of Mexican restaurants, but Zolnierowski felt that a fast-casual style of Mexican restaurant, places like Nico's Taco Shop and Los Betos in Tucson, was lacking.
"I was really missing quick Mexican food," he said. "Nothing fancy, just stuff you could get at 2 in the morning and eat when you've got a buzz on."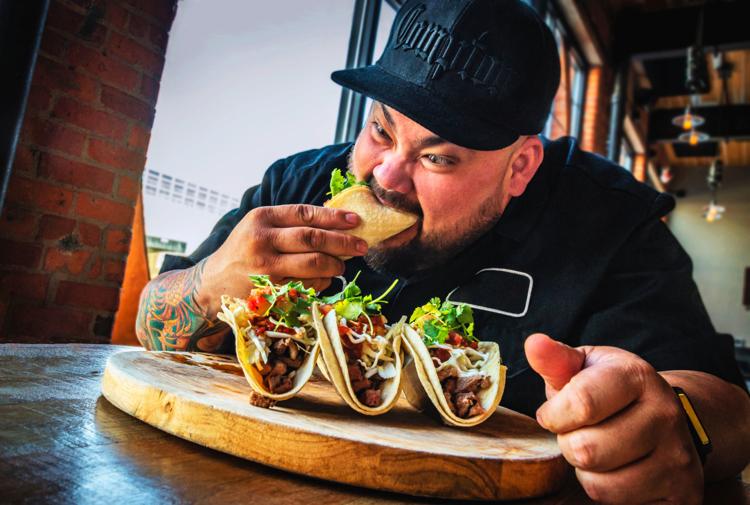 After time spent as the executive sous chef at a prominent Italian restaurant in nearby Brighton, New York, Zolnierowski was offered the opportunity by local investors to serve as partner and executive chef of a new restaurant, Nosh, which launched in 2016.
The restaurant, serving a range of dishes that includes banh mi balls and a pan-seared duck and hash, had critics from the local paper, the Democrat & Chronicle, giving praise for Nosh's "super-attentive service at all levels, and a menu that has been thoughtfully designed and expertly executed."
The success of Nosh allowed Zolnierowski to create and develop Old Pueblo Grill, which sits within walking distance of Nosh, allowing the chef to move back-and-forth between the two ventures.
"When I took the job at Nosh, we talked about doing multiple things," Zolnierowski said. "I said my end-game was to be a partner in multiple restaurants. They said if Nosh worked out we could do another."
Zolnierowski said he has, so far, enjoyed exposing the city to some of his favorite dishes from back home, and providing a piece of Tucson for Arizonans who find themselves in Rochester, New York.
"Realistically, I could have done whatever I wanted with the food and just said it was Tucson," he said. "But it is not about that. It is a way to show pride in where I grew up, the food I ate and the diversity and culture of the area."