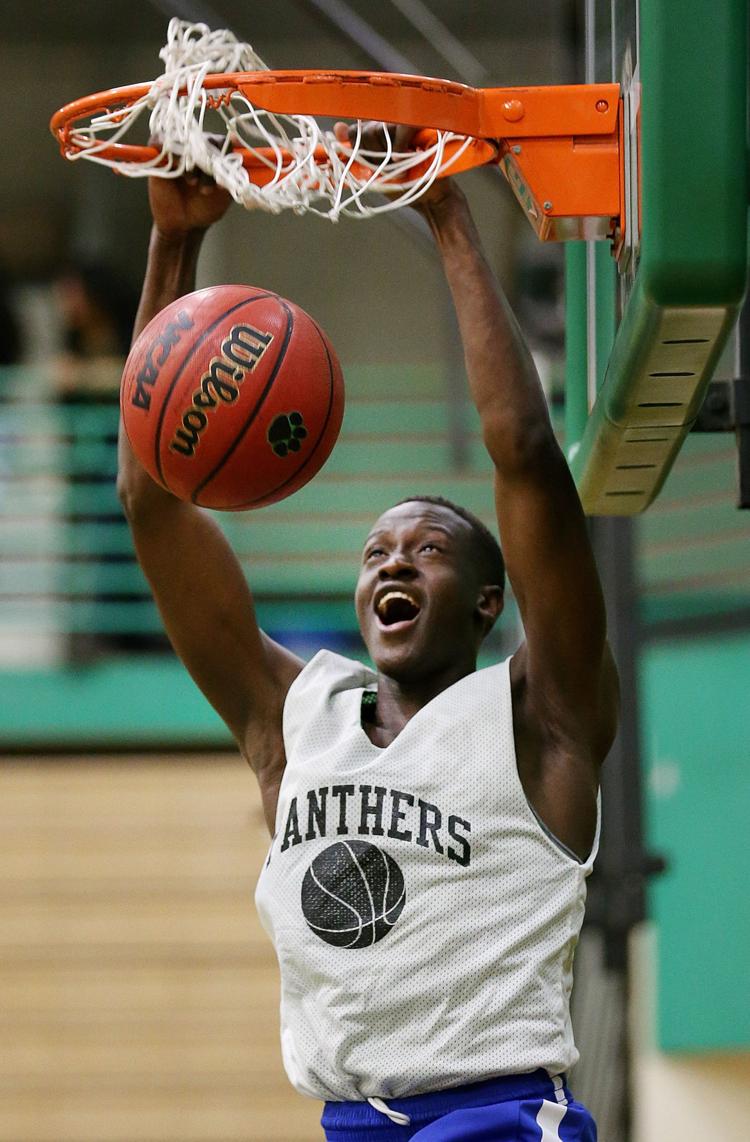 Fifty years ago this month, former UA football player Ed Brown was hired as the football coach at the new Cholla High School, thus becoming the first black head coach in any sport in Tucson.
Six months later, Arizona hired Willie Williams to be its head track and field coach, the first black head coach in school history.
On Monday at McKale Center — which didn't exist when Brown and Williams were hired — the MLK Basketball Classic will feature 14 high school basketball teams, five of them led by black coaches.
It has become one of the lead events on the Tucson sports calendar.
The MLK Classic is operated by TUSD Interscholastics Director Herman House, a black man who grew up in segregated Holy Springs, Mississippi, during the 1960s. The celebration of Martin Luther King's birthday has great significance to him.
"I remember the exact day that Dr. King was killed," he told me. "I remember the news clips, I remember the boycotts, I remember police using fire hoses. I remember my mother and my sisters and brothers all in tears. I truly didn't understand it then, but I do now.''
Racial progress, inclusion and opportunity in Tucson sports have changed significantly since the day Brown was hired at Cholla High School. Today, six of the UA's 16 head coaches are minorities. The five black coaches who will lead their teams in Monday's MLK Classic have compelling and diverse backgrounds.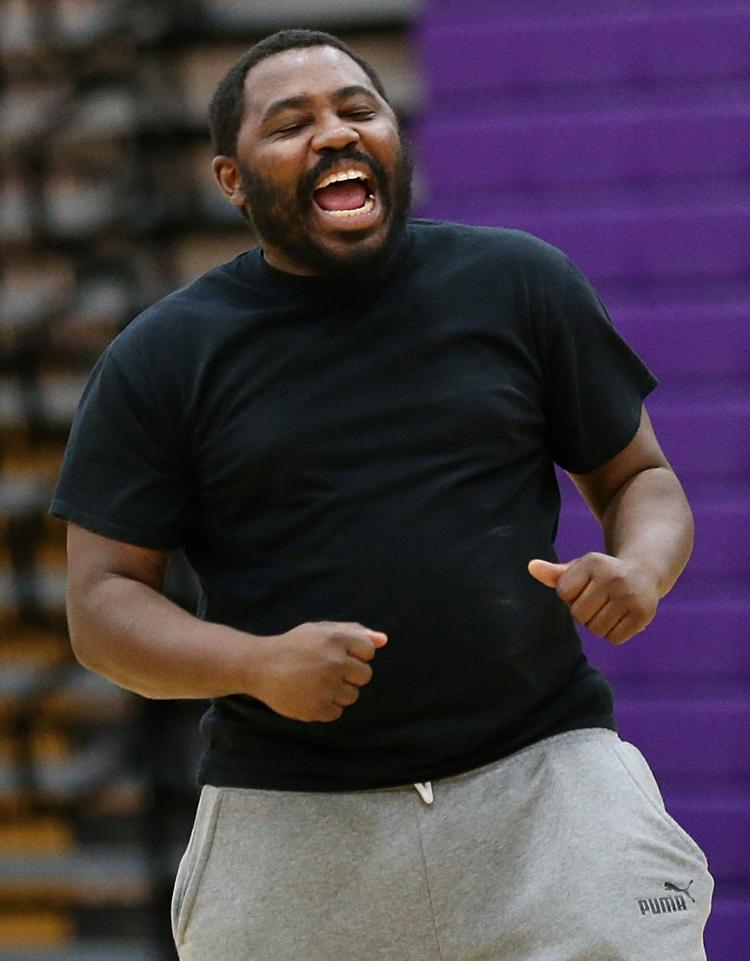 •  Sabino girls coach Jaamal Rhodes moved from Georgia to Tucson to be part of Niya Butts' Arizona women's basketball staff. In his second year at Sabino, a team blessed with so much young talent it is a potential state champion the next three years, he is assisted by Davellyn Whyte, one of the five UA women's basketball players whose name is displayed in McKale Center's Ring of Honor.
• Ironwood Ridge boys coach LeSean Marks, a national-class hurdler at Grand Canyon University, is in his second year with the Nighthawks. Away from basketball, Marks is a preacher and a musician, and ex-track coach who created the Marquee Athletics organization.
• Catalina boys coach Obie Tann is in his third year at CHS. He moved to Tucson from Chicago, and took the Trojans to a holiday tournament in his hometown last month. Tann took the players to Michael Jordan's workout facility, Station 23.
• Palo Verde boys coach Marshane Flannigan, in his fourth year at the school, was an all-city basketball player at Tucson High 15 years ago. His day job is as a program director at the Stevie Daru Clubhouse of the Tucson Boys and Girls Club.
• Tucson High coach Daron Cross is one of Tucson's enduring prep basketball coaches, with stints as the head coach at Cienega and Flowing Wells. Combined, Cross has coached 126 victories.
Monday's MLK Classic has two feature games:
Amphi boys coach Ben Hurley will be attempting to get his 200th career victory in a 5 p.m. game against Palo Verde. The 2011 state champion coach, Hurley's Panthers are 15-2 and rolling behind Jackson Rual, who has been offered a scholarship by a handful of Division I teams. Flannigan's Titans, 15-3, are led by senior Zionn Sandoval, who is averaging 18 points per game.
Sahuaro girls coach Steve Botkin, who has a Tucson-record 516 girls coaching victories, will take his 19-1 Cougars into a 6:30 p.m. game against Rhodes' Sabino Sabercats. It's possible that an entire all-Tucson team will be on the court: Sahuaro sophomores Alyssa Brown and Alyssa Frankie, both averaging more than 15 points per game, will be matched against Sabino sophomore Kiya Dorroh, who has been offered scholarships by Arizona and ASU, and against highly-regarded freshman Kam'Ren Rhodes, the coach's daughter, and talented sophomore Kamryn Doty.
Monday's first game, which includes defending state champion TheaThe final of seven games, Tucson vs. Ironwood Ridge boys, is scheduled to start at 8 p.m.