28 creepy ghost stories from Southern Arizona
Ghostly tales and traditional ghost stories of Southern Arizona. Some of the photos were made more ghostly by us at the Star. We just couldn't help it.
The Haunted Antique Mall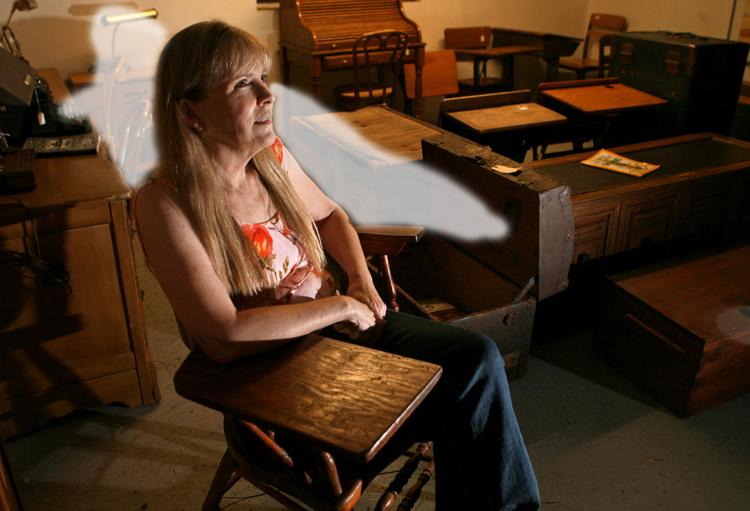 The Haunted Antique Mall
By Paul and Myra Rees (owners of 22nd Street Antique Mall)
Do ghosts come out of the past? Most people think so. Well then, what more appropriate a place than an antique mall? Here in Tucson we have such a "Haunted Antique Mall" at the 22nd Street Antique Mall, at 5302 E. 22nd Street. Here are the facts:
1. The mall has a main store and a two-story adjacent annex: It was built as a furniture store. The office was in the second floor annex. In one booth upstairs was an antique typewriter last used long ago. Several customers and employees reported hearing a typewriter typing away over a period of months, but when investigated, nobody was there. Many customers told employees there were "ghosts" upstairs - that area is no longer being used.
2. The second floor booths mostly contained furniture - chairs, desks, tables, beds, etc. Several times, the employees straightened up the furniture before going home at 5 p.m., only to find it rearranged, the chairs pulled out into the aisles, and all askew, the next morning.
3. A radio tuned to a local station for background music was left on upstairs while the store was open. Often it would increase suddenly in volume when nobody was upstairs.
4. The following is a description from an employee who still works at the mall: "The holiday season was upon us and we were very busy. One of the employees was approaching the doorway into the annex and we both were suddenly 'frozen' in our positions. The people who were shopping all sped up like in a time warp. It might have been only a matter of seconds but it seemed like hours. Then everything slowed down to a normal pace. My fellow employee was still standing in the same position on the stairs with a dazed look on her face. I said to her, 'Did you see that?' She replied, 'What just happened?' We were both shaken up."
5. One employee was bending over a jewelry showcase when she felt something brush past her back. Looking up, she saw a "transparent" figure of a young male with a mischievous look on his face who quickly vanished.
6. Several employees and customers were at the back of the mall when they heard a loud sound of crashing glass from one of the front booths. They rushed to the booth, but nothing was amiss. The booth was rented to a dealer who had died the month before. His goods were still in the booth. He was known to the employees as a prankster.
Perhaps these are all imagination, but we have documented all of these events from more than one source. Is the mall haunted? Well. . .
Looking for love
By Gloria Ornstein 
Thirteen or 14 years ago, my husband and I were living in a one-bedroom apartment on 81st Street and Broadway. When he knows he is going to play tennis in the morning, he turns in early and I usually sit in the living room reading for a while. This particular night, I turned in around 10 p.m., but could not fall asleep. I finally got up, thinking that I had to do something to make myself feel drowsy. Our bathroom was very small. You could get down on your knees to wash the entire floor just by staying in one place, so that's what I decided to do. I was on my knees facing the door when I heard a noise coming from the bedroom. I thought my husband had gotten up and I was just about to say, "What's the matter, honey, can't you sleep either?" when this figure of a man emerged in silhouette form. I must have made some sound because he turned to me for a moment, turned back and went into the living room. My first thought was of my husband and I went into the bedroom to his side of the bed, went down on my knees and listened for his breathing. Once I heard him and saw his chest moving, I got up and went into the living room; nothing was there. The windows were closed, the door locked from the inside. I would like to think that it was a dead husband searching for his wife. If I am correct, I hope he found her.
Haunted house
By Angela Besemer 
We moved to Tucson in 1988 and bought an old single-wide trailer that had an addition built on to it. The master bedroom was at the end of a long hallway. Quite often at night, when our children were asleep in their beds, my husband and I would hear someone running up and down the hallway. But we never saw anyone there.
Other nights I'd see a large man standing over me on my side of the bed. He wore a red flannel shirt and he'd just stand there staring at me. My husband never saw him and would pass it off as dreaming.
All of us would jokingly refer to "our ghost" from time to time, but we never felt threatened or afraid.
One year we asked a friend to take care of our house and feed our cats while we were on a two-week vacation.
We were horrified upon our return to find cat poop, cat food, and salt strewn all over the house. We immediately called our friend. Sandy said she would explain everything but refused to come to our house.
The first day she took care of our cats she felt very uncomfortable, unwelcome and the hairs stood up on her neck. The next day, she came over with a friend, whom she did not tell what she had experienced the day before because she thought she was just being a little silly.
When they got to the house, her friend stopped dead at the door and refused to go in. Sandy went in and had all the same fears again. Later, Sandy's friend said there was an "evil presence" in the house that did not want them there, and that she knew of someone who would know what to do.
That person advised they spread salt around the inside perimeters of the house, light sage sticks and tell the "spirits" to move on. They did everything they were told, but still felt too creeped out to continue going into the house. They simply tossed food to the cats.
About a year later, we decided to sell the house. Our real estate agent was repeatedly told that the potential buyers "just didn't feel comfortable" with the house. One lady came over with her infant and her mother-in-law, and the infant started screaming as soon as they walked into the house. When they walked out again, the baby stopped crying. At that point, the mother-in-law took the child, went straight to the car, and yelled to her daughter-in-law that it was time to go.
That was the final straw for me! I went back into the house and yelled that we were moving regardless of what "he" wanted. That was our decision and if "he" wanted to go with us that was fine, but he had to quit interfering with the house sale!
Two days later we had a cash offer on the house, and moved out two weeks later.
I've heard that spirits can attach themselves to tangible objects; I think that's what must have happened with a stuffed rabbit that had belonged to my daughter. I ran across it when I was packing. For some reason it seemed different to me and I felt we no longer needed to keep it. I decided to give it to a friend who had a new infant granddaughter living with her.
About six months later I asked about the stuffed rabbit and if her granddaughter liked it. She told me that it was the weirdest thing, but every time she'd put the rabbit near her grandbaby, the child would start screaming and crying. She said she threw it away.
I've never heard back from that particular spirit.
Noisy madman
By Ken and Sandra Haner
My wife and I live in Tucson but go back home to Washington state during the summer. We were asked this past summer to become lighthouse keepers in Westport, Wash. That is my wife's hometown.
The lighthouse is the tallest in Washington and 108 years old. Our first day alone, when we walked in, we heard pounding up at the top. Assuming that someone was up there working, I climbed the 135 steps up. There was no one up there. So we assumed it was the wind, but it stopped once I got on the top landing.
My wife remembers knowing it was haunted all her life. There were times that she or family members would walk by the lighthouse and see a man at the top looking down.
The very next morning we walked in and it sounded like he was moving furniture all over the place at the top. It went on and on. Every time I would come back down it would start all over again and we started feeling "cold winds" go past us. We finally got used to him and every morning he would tell us "good morning" by pounding or moving the furniture around.
We will be going back next summer, and the "three" of us will have another good month. By the way, the light in the lens room was floating in mercury until they figured out that was dangerous and the lighthouse keepers were going crazy. Some think the lighthouse is haunted by one of the keepers who went mad and killed himself there.
Ghostly visitor
By Jane Au 
One night, several years ago, I was working as a charge nurse on the night shift at a nursing home.
While I was standing at the nurses' station talking to a staff member, a tall, thin man who looked like "Mr. Smith," a patient, wearing his usual brown bathrobe and slippers, appeared in the hallway in front of his wife's room, about 50 feet from where I was standing. He entered the room. Since it was about 2 a.m., and Mr. Smith had passed away about two weeks prior, we went to the room immediately. After searching the room and checking that the window was locked from the inside, we determined that only Mrs. Smith was in the room and she was sleeping peacefully. I believe he came to check on her to make sure that she was OK.
Jim Morrison reaches out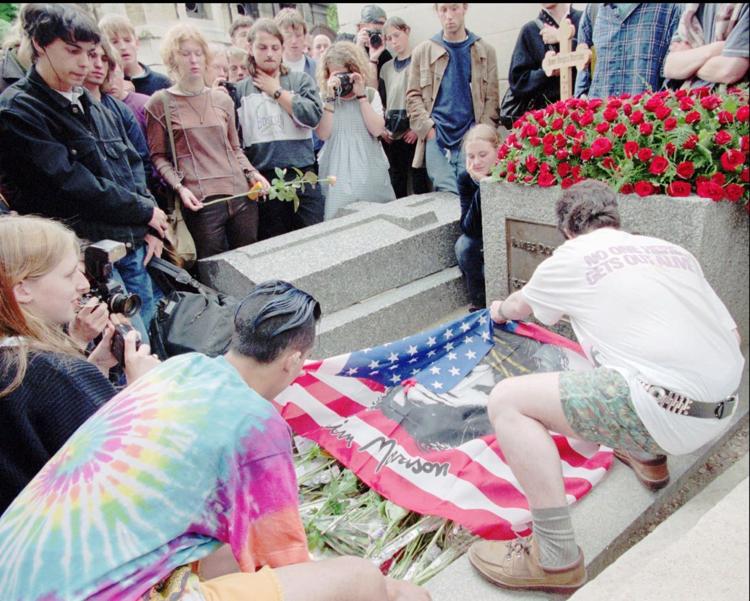 Jim Morrison reaches out
By Amanda Curtis 
I have an ability to "feel energies," which comes from my grandmother, who was very gifted.
Upon my first visit to Paris in 2001, I went to the large cemetery where famous people are buried. I went to pay my respects to Jim Morrison. The cemetery is 28 acres (a multi-level city of the dead and, at the time, had dead trees with crows screaming from their highest branches). Usually there are French policemen handing out maps, but on this day there were none. Trying to find a grave here without a map is like, well, a needle in a 28-acre haystack.
I told my friend (a scientist) I could find Jim's grave. He did not believe me. I spoke out loud, "Jim, I've come an awfully long way to see you. I want to share a drink with you. Where are you?" I had barely finished my sentence and I was literally pulled by my necklace in a steady demanding pace. Within 15 seconds I was standing at the head of Morrison's grave.
I said, "Hello Jim, thank you for showing me where you are, how 'bout a drink?" I then poured a bottle of wine onto his sandy spot and sat down.
This is 100 percent true and I have a witness. I have done many things like this, but this time has always stood out in my memory.
Ghostly Encounter
Ghostly Encounter
By Lynda Sorenson 
My ghost story took place right here in Tucson, about 20 years ago. One Halloween weekend I moved into an older house down by the wash at River and Craycroft. Because of misunderstandings with the previous tenant the electricity wasn't going to be turned on until the following Monday morning. So I would spend my days unpacking, and in the evenings I'd start a big fire in the fireplace and cook, then sit by the light of the fire to read.
At the time I was reading "World's End" by T.C. Boyle - a ghost story set in the Hudson Valley, where I come from and where my family has lived for generations. I remember those dark evening hours spent reading by the fire as giving me such a feeling of home and peace.
I lived in that house for several months without incident, and the following summer I went back east for three weeks to spend time with my family. There was a young woman who worked with me that I felt would be a responsible house-sitter and would take care of my cat while I was gone. She lived at home with a large family and I thought she would enjoy being on her own for a few weeks.
Once a week I would give her a call to check how things were going. The first week when I talked to her she told me that she thought my house was haunted. I brushed the idea off. I had been living in that house for nine months without anything odd happening; surely I would know if my own house was haunted. And she wasn't used to being alone, perhaps the normal house noises were what was frightening her. She didn't say anything more about it, but any time after that first week when I tried to reach her by phone, there was no answer.
When I returned to work after my vacation I kept getting odd looks from my co-workers and comments about how they heard that my house was haunted. I really didn't take any of it seriously and told them so.
But a week after I returned, I woke up one night from a sound sleep to find someone sitting on the end of my bed, telling me to get up and let my cat in the house. The foot of my bed was toward the window, and I could see this person clearly outlined against the light coming in, with my cat behind him on the outside sill.
I kind of sleepily argued with him that the cat was just fine outside where he was, until I realized that the normally quite-calm cat was actually howling at the window. So I finally said, "Oh, all right!" to the man sitting on the end of the bed, threw back the covers, got up and went to let the cat in. It was as I started back down the hall to bed that I had an "Oh, my God!" moment and realized that I had just been having a conversation without speaking aloud with someone who really ought not to have been there. And of course when I got back to the bedroom, he was gone.
The next day when I got into work, the first thing I did was go to the girl and apologize to her. I told her what happened and said, "I believe you now!" That was when she told me about incidents of things moving in the house, the feeling she had of being watched while she tried to sleep, artwork falling off of the walls during the night, speakers disconnecting themselves and falling as she walked through the room. It seemed that after the first week she was so disturbed by what was happening that she could no longer sleep in the house, and would go by each day to feed the cat and check the house. She refused to go into any further detail, but it was plain to me finally that she had been frightened out of her wits.
A few days later, on the advice of another co-worker, I went to see a psychic. It was my first visit to a psychic and I was rather skeptical, but I figured something had to be done and talking to her would be as good a place to start as any. She immediately described my house - where it was located, its construction, how many rooms it had and where they were in relation to each other. She told me that there was indeed someone in my house and proceeded to describe for me the young man that I had seen. She laughed and said, "Oh, he and your house-sitter really didn't get along. They went at it hammer and tongs, those two. He didn't like her busy young energy in his house, and he did everything he could to drive her out."
The story she told me was of a young man of about 17 years who had the intellect of someone 9 years old. This made sense to me in the context of his concern for my cat. He had lived on the spot where my house is now in some sort of tent structure in the mid-1800s, with a family that was not his own. She thought that in some way they were associated with Fort Lowell, which was kitty-corner across the wash from the house. He died suddenly - she thought the cause was probably an infectious disease - and the family that he was living with left immediately without holding any sort of funeral service for him. Consequently he didn't understand that he was no longer alive.
The psychic then told me what I needed to do in order to get him to move on, and I went home that afternoon thinking about the fact that I was living in a haunted house during monsoon season. I had been an avid fan of old horror flicks as a kid, and I knew that if he showed himself to me during a thunderstorm when the electricity was out, I would probably faint! When I got home I sat down in the living room and started talking to him. I spoke the way one would to a 9-year-old and told him that I had been to see someone who would help me to help him, that I now realized that he was there and everything was going to be all right. But please, don't show yourself to me again!
A few days later he was out of the house for good, and I never saw him again. But during that time, during the night I would wake up and hear a sound coming from my living room. The door on the face of my antique mantle clock was opening and shutting, opening and shutting. Click, click. Click, click. Click, click.
Our Little Ghost Boy
By Kellie Bell 
Our family ghost story started back in 1991 when my husband was watching TV and a ball rolled in from the kitchen to the living room. At the time we had no pets in the house and all of the kids were in bed, as was I. From that moment on we had more strange things happen.
A hand print smudge appeared on the mirror in the bathroom later that year. It was between the size of our 8-year-old and 3-year-old sons.
In the spring of 1995 I noticed the children's swing moving at night with no one on it and even had my oldest son, Chris, come out and see it move, too.
The summer of 1995 brought more strange things when my mom had our radio to mellow music and she came back to find the channel changed to rock, and it had also gone from FM to AM. And she found a sock out in the middle of the floor when it had not been there the day before. One night in July I went to check on my daughter and her toy stroller had been moved out, as was her dresser drawer. I had made sure before bedtime everything was picked up. We have also had other things that were out of place slightly, such as a basketball, small desk and a Baby Bop.
In September 1999, I had just come home from work when I felt a cool breeze on my neck. That same September I was getting ready for church when my closet door pushed out. I thought it was a cat and said, "OK, get out of there." Well, no cat came out, which really spooked me. In 2002 my son twice saw a little boy standing in his room at night. We think it is a small boy as it has always been attracted to my kids and their things.
Our little ghost boy, as we refer to him, does not scare us, but as the kids have grown up and out we don't seem to notice things as often as when they were younger.
I Hear Music and There's No One There
By Katie Mullaly 
I am the founder of a paranormal investigating group, so it would be impossible for me not to have myriad ghost stories to tell, and it is certainly appropriate that my own home be haunted. I have been greeted in the morning by all of my kitchen cabinets standing open and at attention. Items disappear for days on end, only to reappear in ridiculously obvious places.
Tiny footsteps can be heard pattering across the kitchen floor. Just recently, a metal stepstool in my hallway could be heard moving abruptly across the cement floor. We were in our bedroom and the children were sound asleep.
The single creepiest experience I have had in this house involves an old music box that once belonged to my now-deceased mother. It had been sitting on a shelf in my bedroom, quite literally for years. It hadn't been opened, wound, or disturbed in any way, as evidenced by the layer of dust that had accumulated. Late one night, we were shocked out of deep sleep by the lovely sound of "Edelweiss" proudly singing from that music box - still unopened, unwound, and undisturbed.
I have since cleaned it up and displayed it more prominently. I have no idea who the unseen occupants of my home are, but they are welcome to stay as long as they like.
El Diablo del Jardin del Carrillo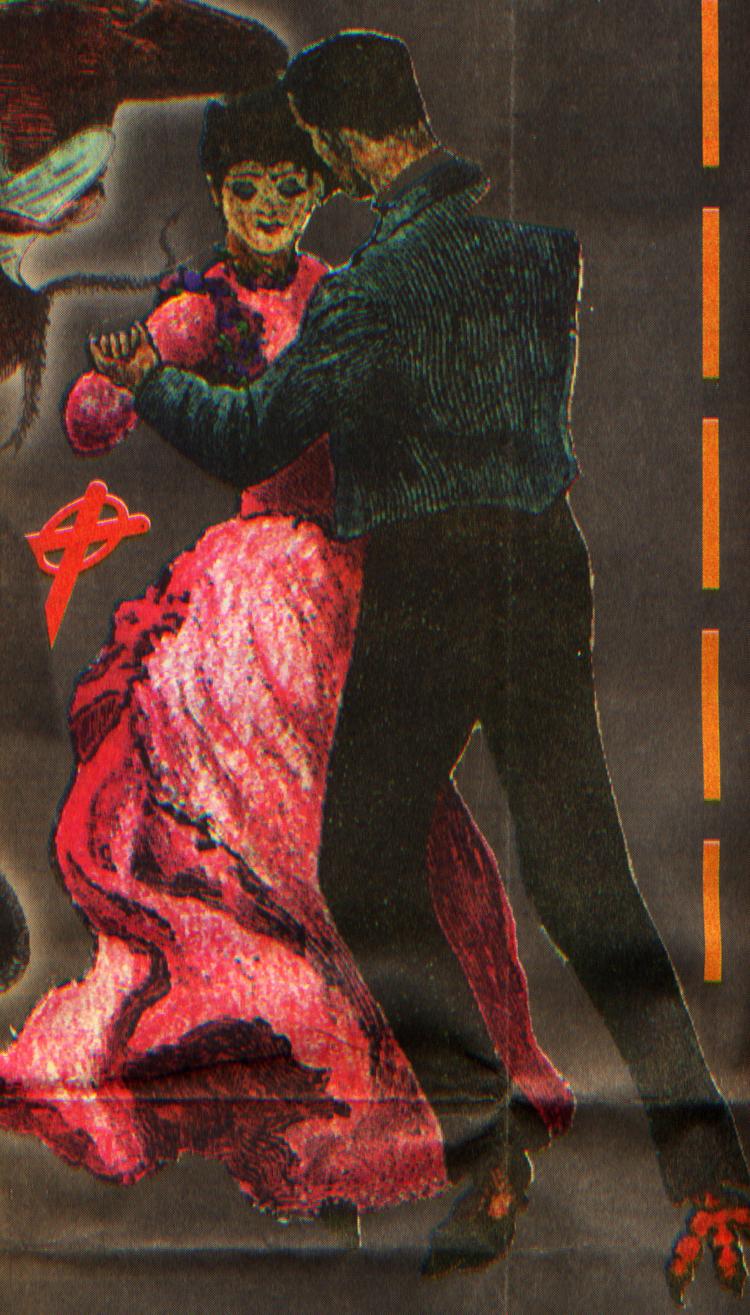 El Diablo del Jardin del Carrillo
Tucson Citizen
A young Hispanic girl asked to go to a dance, but her parents refused. She and her boyfriend sneaked off anyway, and danced for a time. Then another young man asked her to dance. She accepted, but noticed that he seemed quite light on his feet. She looked down and realized, to her horror, that he was floating. One of his feet was that of a goat, the other that of a chicken. The girl screamed, and another woman at the dance quickly made the sign of the cross. The creature — which all agreed was the devil — disappeared, leaving a foul stench in its wake.
The wandering fighter pilot
The wandering fighter pilot
Tucson Citizen
Security police patrolling Davis-Monthan Air Force Base's storage area for mothballed aircraft allegedly have, over the years, seen the spectre of a fighter pilot, dressed in World War II-era gear, slowly walking among the old aircraft, perhaps searching for his own place. Some have said headlights of their patrol vehicles go out during these encounters, and flashlights don't function. Others said the ghostly figure walks through the security fence and across Kolb Road before disappearing.
La Muchachita of Simpson Street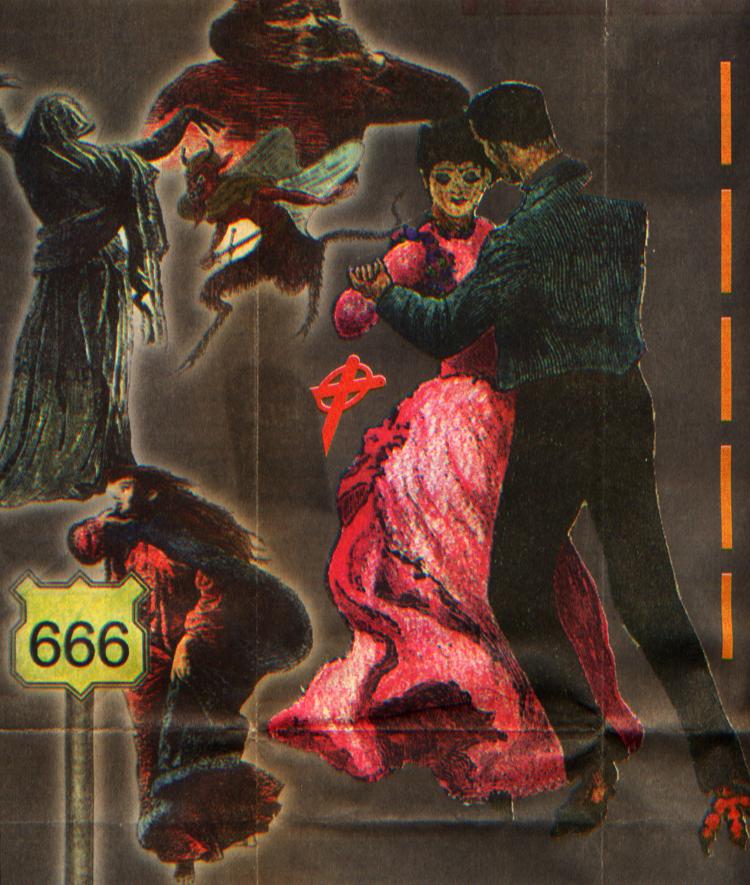 La Muchachita of Simpson Street
Tucson Citizen
In the 1940s, Hermina Suarez, a widow with five children, moved into a home in the 400 block of Simpson Street. Soon afterward, she and others in the family began seeing the image of a little girl in the two middle bedrooms. She eventually appeared in all areas of the house except the living room. The girl, described as light-skinned, had brown hair in braids tied with red ribbons, a red-and-white striped dress and brown shoes. When spoken to, or when attempts were made to touch her, she would disappear into a bathroom or closed. She seemed to pose no threat, and for all practical purposes became a part of the family. Mrs. Suarez referred to her as "my muchachita" — my little girl. When the house was remodeled in 1985, the appearances stopped.
Jerome Spirits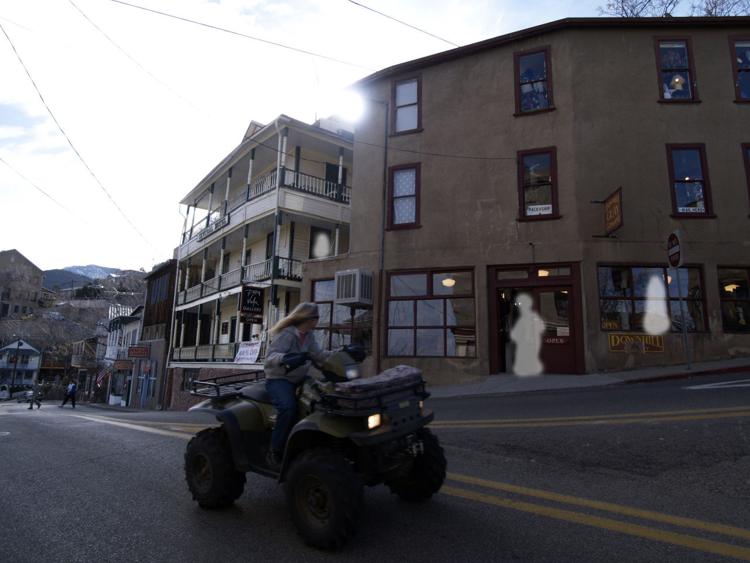 Jerome Spirits
By Ann DesLauriers 
In October 2004, my husband, Dennis, and I decided to celebrate his birthday with a train ride through Verde Canyon. We would board the train at Clarkdale, which is about 15 minutes from Jerome, so I went online for a list of places to stay.
The Ghost City Inn in Jerome had a nice ring to it since Jerome was a ghost town for many years. I spoke with the owner, Jackie, and told her we would like her nicest room. She suggested the Verde View Room, which is on the second floor with a small balcony that looks out over the vast Verde Valley.
We left Tucson at about 9 a.m. for a leisurely drive north and followed the signs to the turnoff to go up Mingus Mountain. When we got to the top, right there in front of us stood The Ghost City Inn. It is an imposing structure, built in 1890 as a boarding house for mine employees. Mrs. Garcia had owned the boarding house. She was just slightly over 4 feet tall and had a big heart.
When we checked in, Jackie said, "Oh, by the way, the inn is rumored to be haunted." We laughed and said, "Oh, good, maybe we'll be lucky enough to see a ghost."
Halloween is celebrated the entire month of October in Jerome. All buildings, trees and vehicles are decorated. On this Saturday night, the Ghost Walkers, residents dressed in costumes and going up and down the streets, were out. There was a nip in the air as we walked back to the B & B after our dinner to get our bags ready for the morning.
A few hours later, I woke up and saw Dennis sitting on my side of the bed, but as I looked closer, I realized he didn't look like Dennis. I looked over my shoulder at the other side of the bed, and there was my husband, fast asleep. I turned back around, and the stranger was still there. He was tall with dark hair and eyes, wearing a white satin shirt with a pattern of red roses. He sat there for maybe a minute and then was gone. There was nothing at all frightening about him.
The next morning, I said, "Dennis, the strangest thing happened last night." He said, "To me, also." He went on to tell me how he awoke and felt a soft hand touching one of his hands and then the other. He thought it was me until he realized this hand was quite small. It was a comforting touch, and he fell back to sleep.
When we went downstairs for breakfast, we told Jackie. She said, "Ah, it was The Gambler." She hadn't told us when we arrived the previous day who haunts the inn, and now she told us The Gambler has been seen on the balcony of the room we were in, but never inside. She agreed with Dennis that it was Mrs. Garcia who touched his hands, as she wanted to be sure he was comfortable.
When we got home, I decided to write a story about The Gambler and how he might have come to Jerome. I needed a name for him that would have been popular back in the 1800s, and I thought of Jake. I had written several pages when Dennis said, "Why don't you call Jackie and ask if she knows the name of The Gambler, and you could use a real name in your story."
Jackie remembered us and said she had told our story to several guests, but so far, no one else had been visited. I asked her, "Jackie, have you ever heard of The Gambler's name?"
She immediately replied, "Oh, yes, his name is Jake, Jake Stark."
Miner of the Whetstones
Miner of the Whetstones
Tucson Citizen
Hikers in the Whetstone Mountains sometimes report being startled by the figure of a man, clad in red flannel "long johns." The figure rushes at them, crying, "Get out of here! Get out of here! She's gonna blow!" The universal reaction is panic and those thus confronted turn and beat a hasty retreat. Once they finally stop and look back, the figure has disappeared.
Young woman of the university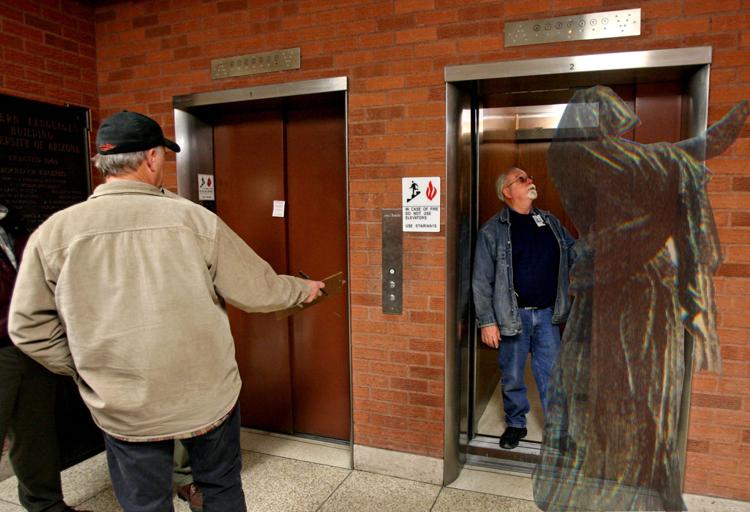 Young woman of the university
Tucson Citizen
Several people over the years have reported encountering the ghostly figure of a young woman walking the corridors of the Modern Languages Auditorium at the University of Arizona. She is dressed in a long gown and wears a shawl over her shoulders. Tradition has it that many years ago, before the auditorium was built, a young woman was murdered and her body dumped in a well on the site.
The little "Buffalo Soldier"
Tucson Citizen
A Fort Huachuca employee who claims to be psychic has reported seeing the diminutive figure of a "Buffalo Soldier," one of the black cavalry troopers who manned the post during the Indian wars, walking near the administration buildings in the "Old Post" area. This is in the vicinity of a century-old building, now a warehouse, where prisoners and renegades were held, and where executions — hangings — would take place.
La Llorona
Tucson Citizen
This story is one of the "universal" Hispanic ghost stories, hundreds of years old, with many variations. Translated as "the crying woman," she is seen traditionally in Tucson anywhere from the South Stone Avenue underpass to the Santa Cruz River. One version has it that she was condemned to search for her children, whom she had drowned to spite an unfaithful husband. Another says she was promiscuous and had many children, whom she drowned. When she died, she was told she couldn't enter heaven until she found them all and brought them with her. Yet another version holds that she emigrated from Nogales, Son., leaving her children behind. Soon after, the Santa Cruz River flooded, and the children drowned and their bodies washed down the river to Tucson. Legend has it that anyone trying to touch La Llorona will suffer a burn.
Phantom of the Gadsden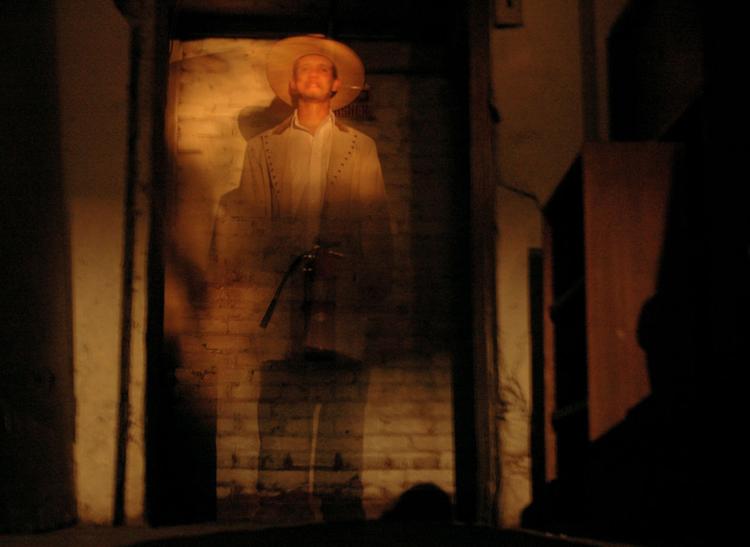 Phantom of the Gadsden
Tucson Citizen
A half-dozen employees at Douglas' historic Gadsden Hotel, have over the past couple of decades, reported encountering a silent figure in the dim corridors of the hotel's basement. The encounters are particularly unsettling, they say, because the figure, clad in the Khaki garb of a soldier, frequently is without his head. His appearances often coincide with Lent.
El Tejano of Cat Mountain
Tucson Citizen
El Tejano, "the Texan," is believed to be the ghost of a Robin Hood-type bandit who shared his booty with the poor. Legend has it that he was betrayed by a compatriot and shot to death from ambush by members of a posse. His ghost supposedly stands guard over treasure stashed in a cave on Cat Mountain west of Tucson. Anyone who finds it, however, has to take it all or die. El Tejano growls, "Todo o nada" — all or nothing.
My Family's Ghost Encounter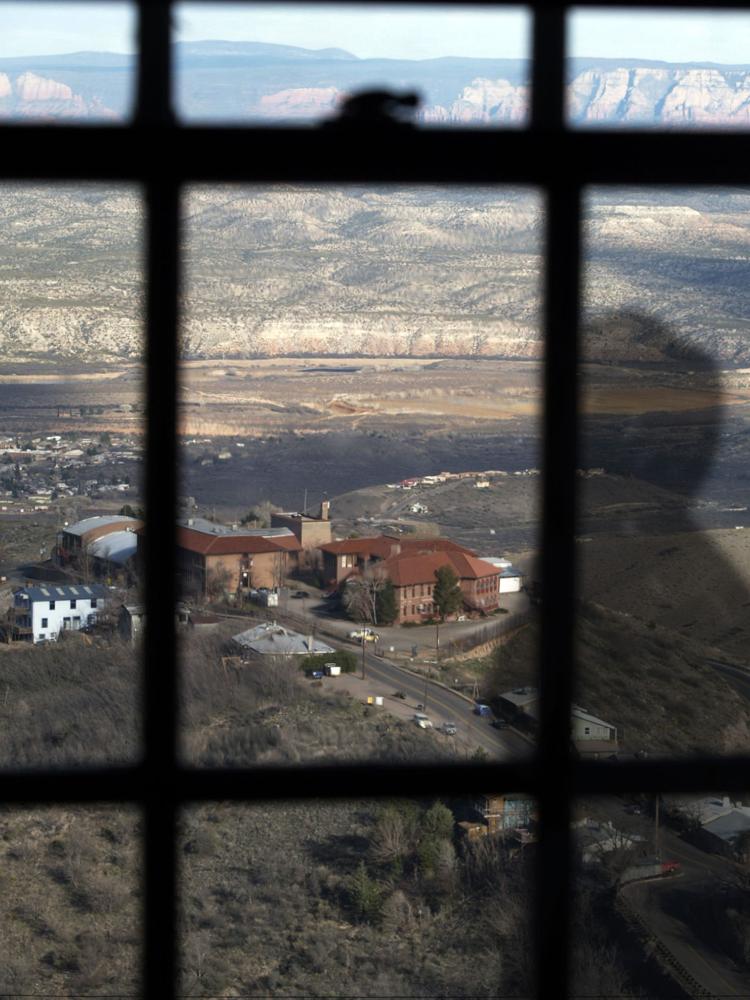 My Family's Ghost Encounter
By Sarah Ley 
Not too long ago, my family and I stayed at the Jerome Grand Hotel for one night on our way to the Verde Canyon Railroad. The hotel sits at the highest point in Jerome (about 5,500 feet elevation). Beautiful views of the entire Verde Valley are captured from the hotel.
The Jerome Grand was originally founded as a hospital in 1927 when the mines were running at peak capacity. In its heyday, it was the most modern hospital in all of Arizona. It shut down in 1950 when the mines closed. It sat vacant for 44 years, until it was purchased from the Phelps Dodge Corporation in 1994 and slowly converted to a hotel.
The hotel boasts the oldest original and continually operated Otis elevator in Arizona (possibly in the world).
The Jerome Grand has quite a vivid history. Just thinking about all of the 44 years it sat vacant with musty curtains and hospital gurneys floating around was enough to start giving me the shivers. The moment we set foot in the lobby, I felt something heavy in the air. This place is a time capsule - it is truly a place that time has left behind. The first thought that crossed my mind was, "I feel like I'm back in the early 1900's - like in Tombstone when it was really the Old West."
The Ghost Encounters started during our meal at the hotel's restaurant, "The Asylum." My husband, Juan, had gotten up to go to the men's room. While he was washing his hands, he turned to admire an old ironing board. Then the faucet turned off by itself. At first, he thought it was an automatic faucet, but after turning it on and off several times, he realized, "This thing turned off by itself!"
When I asked him if he saw a ghost, or detected a presence, he said that he felt something - almost like a spirit was mocking him.
Juan didn't dare tell our two children, Mara and Daniel, what had happened for fear they wouldn't be able to get to sleep. When we got upstairs to our rooms, the kids and I started watching a video documentary of the town's history.
When they got to the part about a psychic who documented various paranormal happenings at the Jerome Grand, the owners of the hotel were amazed. My kids were terrified!
Apparently, one of the known dead was the hospital's engineer, who was crushed by the Otis elevator. Foul play was suspected but never proven. The psychic said that she experienced several areas of "hot and cold" in the hotel and a definite feeling of anger in the old Otis. We had had enough of the "ghostly fiction." My 8-year-old son, Daniel, was by now too scared to sleep in the adjoining room. Juan let him fall asleep in our bed.
I went to sleep with Daniel, while Juan went to sleep in one of the twin beds in the other room. Our-10-year-old daughter, Mara, was the only one who seemed unfazed by it all, and she turned in for the night in the adjoining room without a fuss.
Juan had fallen asleep in Daniel's bed in the other room. I, on the other hand, keep hearing strange noises. The air in the room was stuffy, so I cracked the window. It was a still night with virtually no wind. Every time I was about to drift off, I would be awakened - either by the curtain billowing (even though there was little wind) or the door to the bathroom (which was in the middle of the two rooms) creaking, as if it were slowly closing and then opening. But the strangest thing of all was a feeling that someone was pushing with all of their might from the hallway on the door to the room. It seemed like someone (or something) was very angry, and they (it) were trying to push down the door.
By that time, Daniel had fallen soundly asleep. I went to wake Juan, and said, "Please move Daniel, and you come in here. I'm scared!" When I told him what I had been experiencing, he said, "That's crazy - I don't believe it!" I said, "OK, just wait. These things will start happening just as you are ready to fall asleep." Juan also felt the enormous pressure with which the door to the room was being pushed. He suggested that we open the door to see if anyone or anything was out there, but I was too terrified to do that and told him, "No way!"
Then, just as I had finally fallen asleep, the door to the bathroom mysteriously opened almost all the way, and then, about 10 minutes later, it closed almost all the way from inside the bathroom, creaking very loudly. There was no wind coming from the other room to cause the door to move!
By that time, Juan believed that indeed, there was a presence here. It seemed to be playing with us, trying to prevent us from going to sleep. Juan got tired of the antics of these spirits with a twisted sense of humor. He shut the bathroom door so that it was firmly closed.
I had fallen asleep for the night, but Juan said that he woke up in the middle of the night and felt that someone was sitting on the edge of the bed! He said he could feel someone watching him. Also, the phone rang once in the middle the night and then stopped. It could not have been an outside line, since the hotel only has an old-fashioned switchboard.
The next morning I was ecstatic that it was daylight, and I was ready to check out of the Jerome Grand! I hadn't expected to have a ghostly experience, and since I had never had one, I didn't know what to make of it.
We went down to the lobby for coffee and doughnuts. I told the elderly clerk, "We had some interesting visitors last night."
She said, "Oh, some people do, and your rooms are known to be the most active."
I said, "I wish you would have told us that before we checked in." "We never advertise our special visitors," she said. She went on to say that she thought that most of the spirits they had were of the friendly and playful variety, and that they did have a lot of guests coming to the hotel looking to have a "ghostly experience."
While we were getting ready to check out, we had one last happening. Juan and I were in the bathroom, and I had set my cosmetics bag on the edge of the old-fashioned tub. When I went to put something I was using back into the bag, it was sitting open in the middle of the bathtub. "Why did you move my bag?" I asked Juan. He said, "I didn't touch your bag." Both of us tried to see if the bag could have slid off the lip of the tub, but it wasn't possible without all the contents of the bag spilling, and there being a big noise. Another "playful visitor"? Who knows!?
Blesers' house guest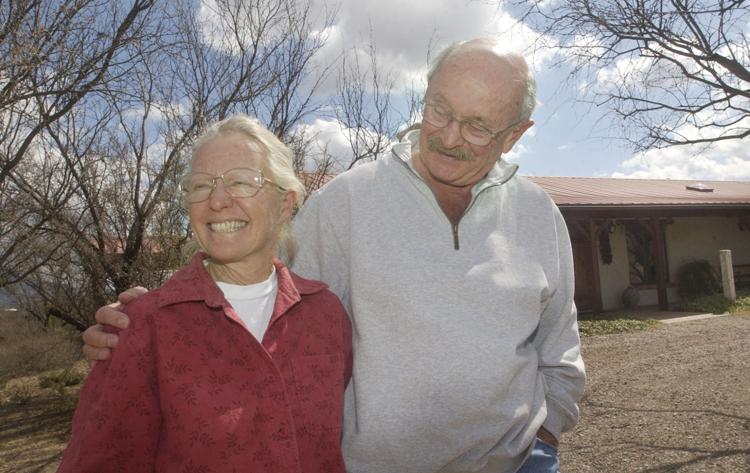 Blesers' house guest
Tucson Citizen
Nicholas Bleser, a ranger at Tumacacori National Monument for many years, lived with his wife in an old adobe home near the monument. Occasionally, unexplained noises — footsteps on a tiled floor, doors closing at night — would occur, Bleser said, and once a pair of socks, balled together, was hurled against a door, apparently of the socks' own volition. Not easily unsettled, the Blesers took the occurrences in stride. Later a Tohono O'odham friend paid her first visit to the Bleser home. Not seeing the door immediately, she walked around the side of the structure, realized there was no door there, retraced her steps and went to the other side. She asked the Blesers if they had company, saying she had seen, through a back window, a dark-haired woman reaching to pull the chain on a hanging light bulb. She was told there was no one else in the house, and that there hadn't been a hanging bulb in that toom for many years. The visitor later mentioned the incident to a relative, a spiritual person, who — unbeknownst to the Blesers — arranged to have the ghost removed. Bleser said he was disappointed; he had been amused by the "presence" — whatever it was.
Carlos Ygnacio Velasco
Tucson Citizen
Carlos Ygnacio Velasco was publisher of El Fronterizo, Tucson's first Spanish-language newspaper, working from his home in the 400 block of South Stone Avenue from 1878 until his death in 1914. The house was turned into apartments after his death and bought by three partners. One of the new owners entered a bedroom behind what had been the old press room one night and was somewhat unsettled at the sight of the head and shoulders of an old Mexican man with a drooping mustache. Three months later, the owner and a young woman again saw the same figure, this time full length, standing in a rear doorway.
The Murr Recreation Center ghost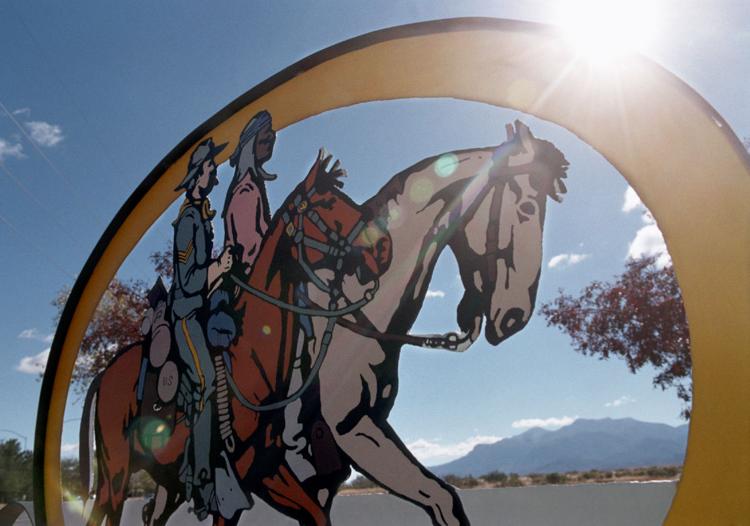 The Murr Recreation Center ghost
Tucson Citizen
A cleaning woman at Fort Huachuca's Murr Recreation Center had for a period of years heard unexplained voices when she cleaned the state at the center, which was named in honor of the first Cochise County soldier killed in Vietnam. Pfc. Clyde "Butch" Murr was killed March 24, 1966, at age 18, and is buried in Arlington National Cemetery. Two other custodians reported seeing the ghost of a soldier on the stage, one saying he bore a striking resemblance to a painting of Murr that is displayed in the center.
The priest and the beast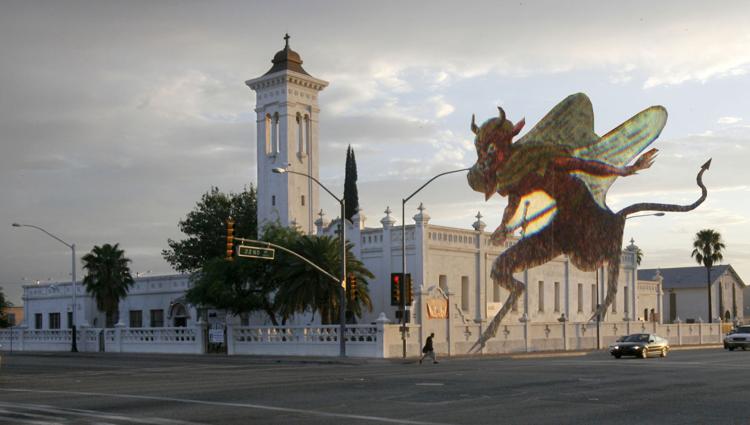 The priest and the beast
Tucson Citizen
At some point in Tucson's past, legend has it, a priest was out for a walk downtown. During his leisurely stroll, he senses that something was following him. The priest, believing he was being trailed by a large dog, turned his footsteps toward the Santa Cruz Church at South Sixth Avenue and East 22nd Street. The creature behind him drew closer and closer. The priest was relieved as he approached the door of the church. Reaching toward it, he turned and saw that his stalker was not a dog after all, but a beastly, hellish thing with hooves and horns. As the priest's hand touched the door, the creature disappeared.
Highway 666 happenings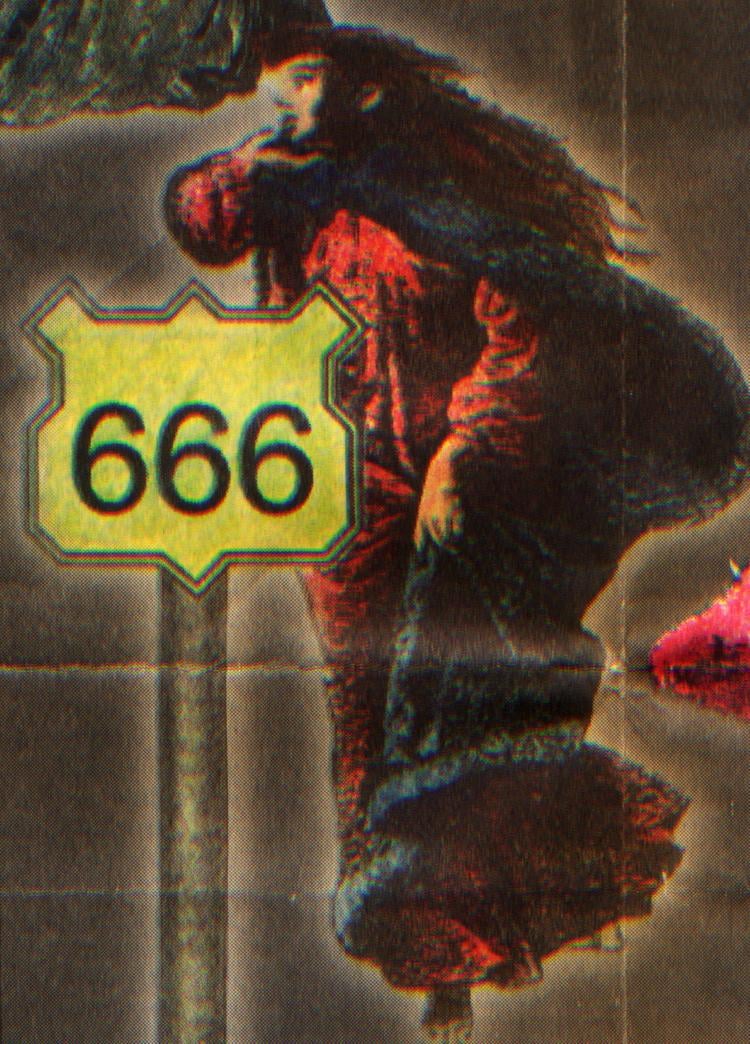 Highway 666 happenings
Tucson Citizen
Highway 666 (now called U.S. Route 191) passes through Morenci, and motorists driving in the vicinity say strange happenings sometimes occur along the roadway, which has the biblical "sign of the beast."
Some say they have seen the devil on the road. One man, driving toward Springerville, had a blowout. He stopped, saw that the tire appeared to be slashed, changed to his spare and proceeded — only to have a second blowout. Without a spare this time, he decided to walk for help. Then he noticed a spectral figure alongside the road, one that looked like the devil, complete with pitchfork — perhaps used to puncture tires.
Others say a flock of white birds will circle above the hood or trunk of cars driving the route, keeping page with vehicle even if they reach speeds of 70 mph or more. When the black hills outside Morenci are reached, the birds simply disappear.
Others say they have picked up a woman hitchhiking. The woman tells them that she lives at a certain address and that her daughter died 15 years ago. Then she disappears.
Charlotte of Carleton House
Tucson Citizen
Fort Huachuca's Carleton House is one of a row of officers' quarters built in late 1800s, still occupied today by modern-day Army officers. Unlike the others, however, Carleton House comes equipped with its own resident ghost, dubbed "Charlotte." Built in 1880 as the post hospital, the building served in that capacity until 1889. During that time, according to legend, a woman named Charlotte gave birth to a baby, which died shortly thereafter. Charlotte herself died a few days later, never knowing whether her child was properly buried. Her spirit, in the form of a blonde young woman dressed in a flowing white gown, is said to roam the house in search of her baby. Several residents of the house have reported seeing such a figure, have seen furniture moving by itself, heard noises and other unexplained phenomena, and one corner of the living room defied efforts to heat it.
Nancy of Tia Elena Restaurant
Tucson Citizen
A decade ago (in the early 1980s), employees at Tia Elena Restaurant in the 3400 block of East Grant Road complained they could feel a "presence" in one room of the restaurant, and some said they had seen a hazy figure drift across the room. They nicknamed the apparition "Nancy." Some areas of the room were unexplainably cooler than others. There were rumors that a man had killed himself in what had become the Blue Room, but it wasn't known whether there was a connection between "Nancy" and the suicide.
Spirits of the Cerro Colorado Mine
Tucson Citizen
On the east side of Altar Valley was a mine operated in the Civil War era by Samuel P. Heintzelman, using Mexican laborers. At one time, according to legend, a cave-in buried 15 workmen alive. Replacement miners reported seeing spirits of the deceased men and declined to go down into the shaft. The mine was operated by Charles D. Poston, and gun inventor and manufacturer Samuel Colt reportedly was one of the investors. When Army troops were withdrawn from the area, assigned to battle areas during the Civil War, Poston prudently withdrew as well, leaving his brother John to operate it as he could. John Poston and two employees were slain by Mexican bandits, and legend has it their spirits have joined those of the buried miners to haunt the site.