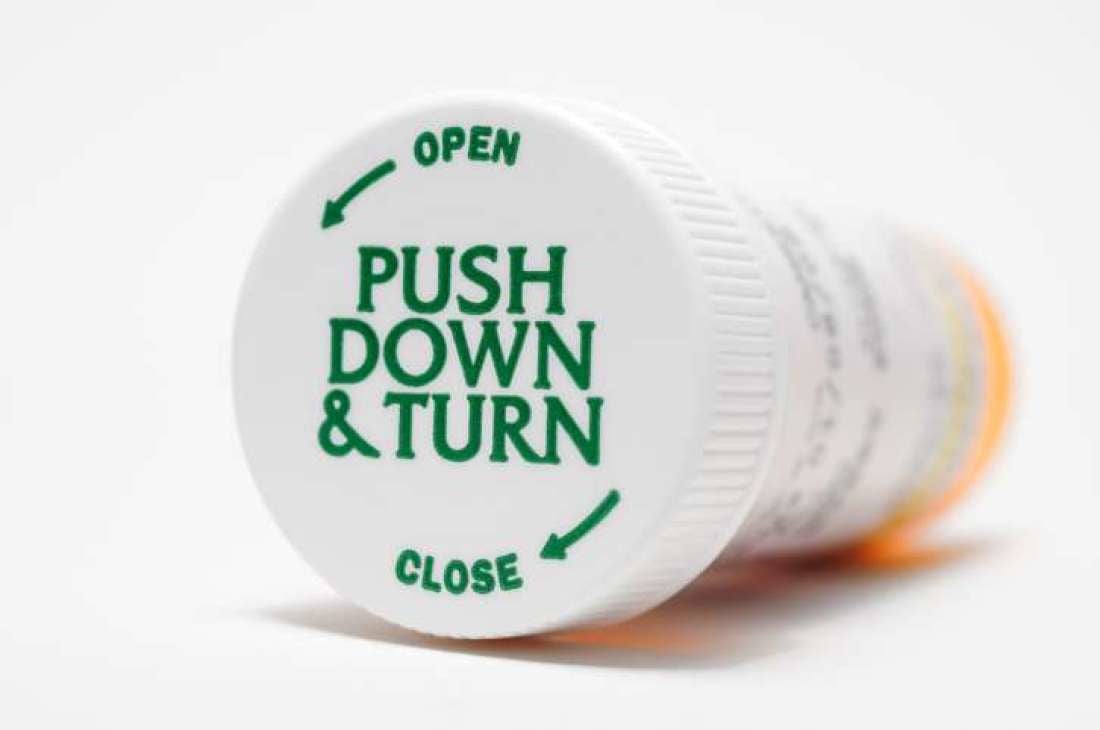 The next time you struggle to open a medicine or prescription bottle, take a moment to think that it's been this hard for about 50 years.
It's really a good thing that small children can't get into these bottles and accidentally take some medicine that they shouldn't have, but adults have struggled with "childproof" caps ever since they were invented.
One can now purchase special bottles of ibuprofen and other over-the-counter drugs with arthritis caps. Of course these bottles are small, probably to mitigate the damage if children get to them. They are also heavily labeled to keep them away from children.
These caps came to Tucson about 50 years ago.
From the Arizona Daily Star, Saturday, February 3, 1968:
'Child-Proof' Drug Vial Is Introduced In Tucson
Walgreen Drug Stores and Globe Discount City yesterday introduced a new child-proof vial for all prescriptions except liquids.
To prove it's really child-proof, four-year-old Anthony Naples, son of Mr. and Mrs. Frank Naples, 7548 E. 34th St., went through all kinds of agony trying to open one, judging from his facial contortions as he demonstrated its child-resistance at a press conference in the Pioneer Hotel.
Several newsmen also trued vainly to open sample vials — until E.L. Turner, Arizona district manager, revealed the secret combination. You have to press your palm down on the cap and twist counter-clockwise at the same time.
Tony was sent out of the room while the secret was revealed.
To reseal, one just twists on the cap in the normal manner.
The "Palm-N'-Turn" vial was invented and is produced by Reflex Crop. of Canada Ltd., Windsor, Ontario. Dr. Frederick J. Brady, county health director, said he hopes other local drug stores can provide such vials.
We've been grimacing as we open the bottles ever since.
Johanna Eubank is an online content producer for the Arizona Daily Star and tucson.com. Contact her at jeubank@tucson.com
About Tales from the Morgue: The "morgue," is what those in the newspaper business call the archives. Before digital archives, the morgue was a room full of clippings and other files of old newspapers.