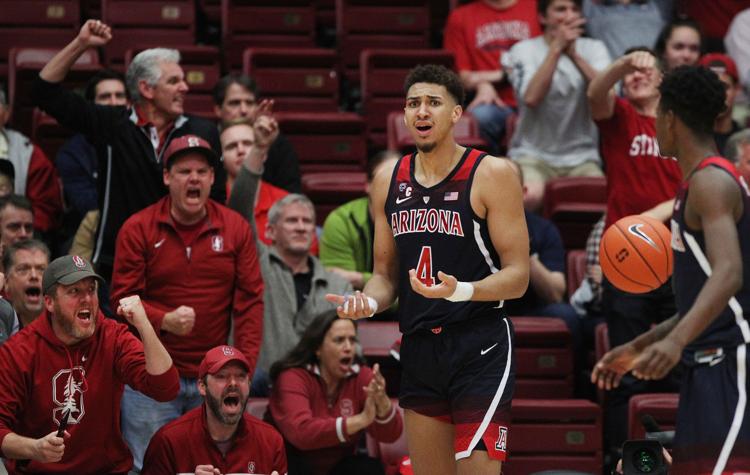 Few things showcase the decline of Pac-12 men's basketball more than Arizona's once-anticipated series at Stanford's Maples Pavilion.
The Wildcats and Cardinal drew just 3,909 Thursday night. It was the smallest UA-Stanford crowd at Maples since 1983, when Arizona lost its 10th straight game. Attendance: 2,552.
Since then, the UA-Stanford game at Maples sold out, or exceeded 7,000, on 28 occasions. The game has not sold out since 2014.
After the game, Arizona coach Sean Miller told Jon Wilner of the San Jose Mercury News "the one thing I really feel is that right now, I'm not part of the solution."
That's not good, because the Pac-12 is depending on Miller and Arizona to return to prominence and help change the image of a conference that has become stagnant in football and men's basketball.
Miller further told Wilner that college basketball has changed so much that November and December are the most important months.
"People can roll their eyes, but that's the truth," he said. 'If you struggle in the months of November and December and you beat each other up (in the league season) then it becomes, 'Nobody's any good.'"
That's where the Pac-12 is now.
There's still a reasonable chance that the Pac-12's two most talented teams, Arizona State and Washington, take charge of the league, finishing 1-2 or 2-1, and earn mid-level seeds in the NCAA Tournament.
But until  Bobby Hurley and Washington coach Mike Hopkins produce over an entire season, we'll believe it when we see it.