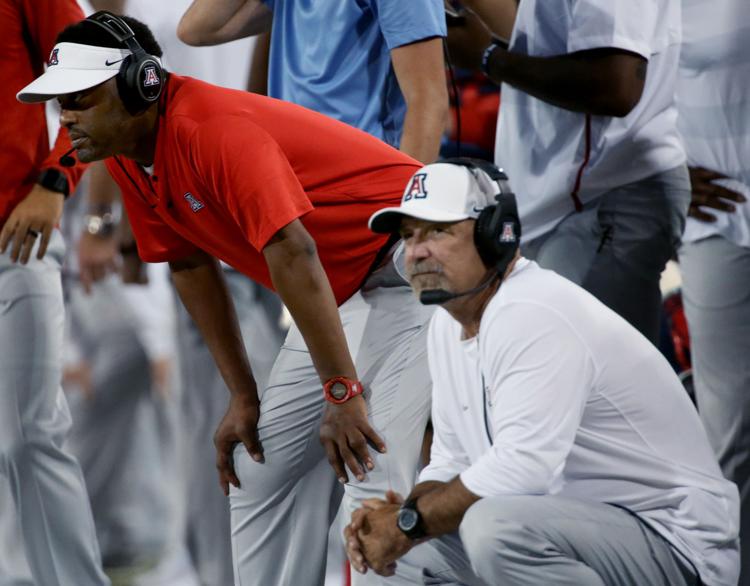 Arizona begins its second spring football camp under Kevin Sumlin Monday evening, and it's probably going to be held with the least fanfare and anticipation of any UA spring camp since maybe the John Mackovic years.
The UA was so disappointing in Sumlin's first year that it's going to be difficult to attract attention, especially given a three-game September home schedule that includes three teams — NAU, Texas Tech and UCLA — that went a combined 12-22 a year ago.
About the only thing of note on the spring calendar, one that concludes with a scrimmage April 13 at Arizona Stadium, is a March 25 media availability with offensive coordinator Noel Mazzone.
Mazzone did not speak to reporters during the 2018 regular season to explain — or not — the puzzling performances by and strategy used with quarterback Khalil Tate.
An explanation at this late date won't make Arizona's collapse and loss in the Territorial Cup go down any easier, but perhaps the school could reassure Tucsonans that it is working to fix the problems.