As the movement to create independent and innovative public schools spread across the country, Olga Block, an immigrant from the Czech Republic, wanted a more rigorous education for her daughter.
Block decided to start her own school with the help of her American husband, Michael, a Stanford-educated economist. She would combine the best of both worlds: the hands-on, slower-paced American learning environment and the rigorous European study habits Olga Block was used to back home.
"BASIS was essentially built on a mother's love for her daughter," said Bezanson, the BASIS.ed CEO.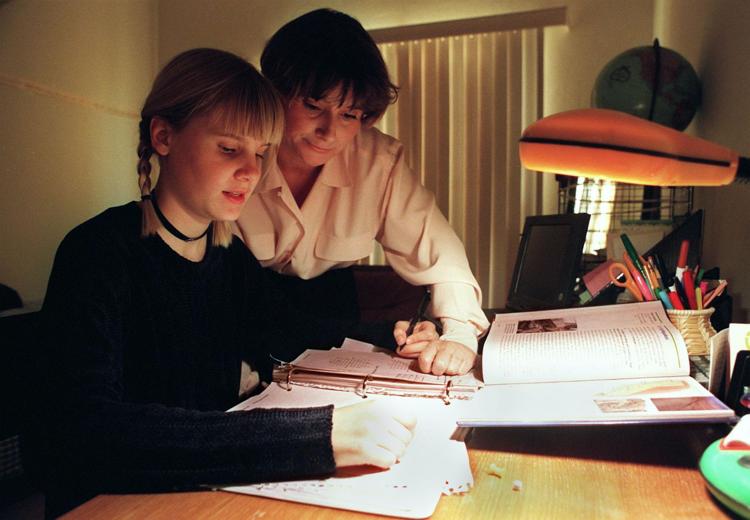 The Blocks, who remain managers at BASIS.ed, declined to be interviewed.
The school opened in fall 1998, renting space at a synagogue in midtown Tucson. It was called Building Academic Success in School, or BASIS.
Today, the BASIS network runs 24 charter schools in Arizona, Texas and Washington, D.C., and seven private schools in California, New York, Virginia, and Shenzhen and Guangzhou, China. It has plans to open more schools in the U.S. and overseas in the near future.
As BASIS grew, so did its corporate structure. In 2009, Olga and Michael Block established a private limited liability company, BASIS.ed, to handle school operations. To manage the assets and equities of various private management arms that run the charter, private and international schools, the founders also established BASIS Educational Ventures.
Such complex corporate structures, also common to other large charter networks, limit risk and maximize profit, said Gary Miron, an expert in charter school finance at Western Michigan University and fellow for the National Education Policy Center.
"It's just amazing that they are public schools," he said, "but they are really private in so many ways."
Reading, writing and reaping profits
Before BASIS' multi-tiered corporate structure emerged, IRS disclosure forms showed that in 2008, Olga Block earned $197,507 as the chief executive officer of BASIS, which then had two schools and just over 1,100 students. Michael Block earned $156,362 in various roles.
That same year, the superintendent of the Tucson Unified School District, which served more than 56,000 students in more than 80 schools and programs, made just over $200,000.
Tax filings from 2007 and 2008 also show that the founders paid family for work they did for BASIS: Olga Block's two daughters and her sister, who lives in the Czech Republic, were paid for public relations material design and accounting. Michael's son, Robert, was paid for technology services in other years.
The founders' relatives still occupy high-level management positions in various arms of the network. At least three of Olga and Michael Block's children are on the BASIS payroll.
Arizona law requires all public officers on political subdivisions, boards or commissions to disclose conflicts of interest. It also says public officers should refrain from voting on or participating in any contract, sale, purchase or service from a relative.
The Arizona attorney general's office said it believes the law applies to charter school officials and board members, but referred to the Arizona State Board for Charter Schools for enforcement of the law. The charter board said it does not keep track of conflict-of-interest disclosures.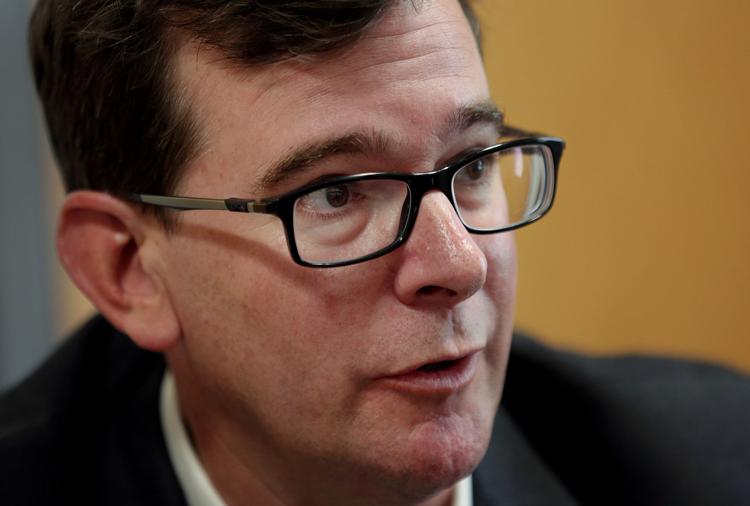 "I think it's fairly common for family-owned businesses to employ family members," said Bezanson, BASIS.ed's CEO.
BASIS.ed provides everything that's required to run a school – from supplying teachers to buying textbooks on a contract basis, he said. The difference between BASIS.ed and the nonprofit charter holder, BASIS Schools Inc., he added, is that BASIS.ed is private, which allows it to efficiently manage schools in different states.
Once BASIS transitioned to private management in 2009, few details about its schools' finances remained public. Filings instead show millions in lump sums for management fees and leased employees, including teachers, all addressed to Michael Block, who until 2015 was a BASIS charter board member.
For the 2014 tax year, the most recent tax filing publicly available, the nonprofit housing the network's charter schools paid BASIS.ed $15.6 million in management fees and an additional $44.3 million for salaries and benefits. In exchange for the fees, BASIS.ed says it handles tasks such as hiring administrators and teachers and buying school supplies.
A 2016 U.S. Department of Education inspector general's report raised the alarm about charter schools using private management, saying it limits accountability.
But Bezanson said that the structure allows BASIS to run its schools more efficiently and that the BASIS charter school expansion is "wholly separate and not commingled with anything having to do with the expansion of the international or independent schools."
Bezanson would not provide information about executives' salaries, saying it's a private company.
On average, BASIS paid about $3.3 million annually per school to BASIS.ed for salaries and management between fiscal years 2008 and 2014, according to tax filings. In comparison, the average total budget for a school in the Tucson Unified School District for the 2014-15 school year was about $2.5 million.
In tax filings, the fees to BASIS.ed are listed under transactions with related parties – something the Education Department's inspector general's report called a red flag because it could mean weak internal controls, alongside conflicts of interest and insufficient division of duties.
As it stands, though, the Department of Education does not have an adequate way to monitor charter management companies to identify and address potential risks, the report concluded.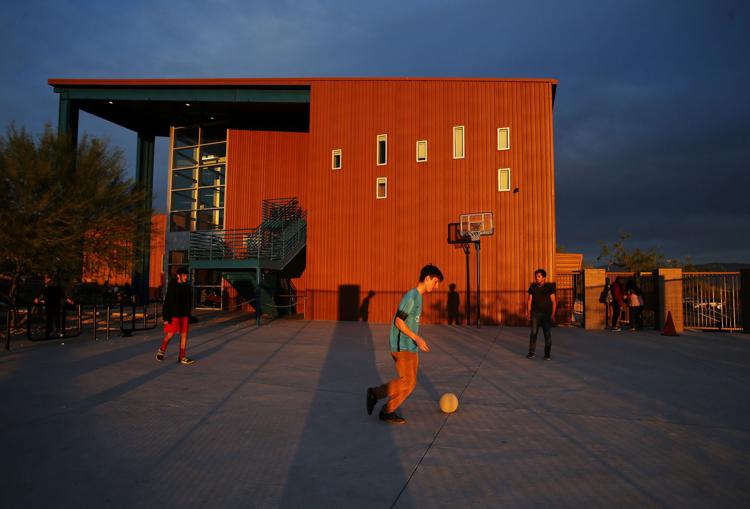 Big borrowers
BASIS borrowed big to grow big by leveraging its charter schools' public status, which allows it to borrow tax-free and at lower interest rates.
The network's charter schools are funded by state governments on a per-pupil basis, like district schools, but there is no dedicated funding for charter school buildings. So BASIS turned to the government bond market to fuel its charter school expansion.
It has borrowed so much that its charter school arm, the only BASIS subsidiary for which financial information is publicly available, had about $230 million in long-term debt at the end of fiscal year 2016, according to its consolidated financial audit submitted to the Arizona State Board for Charter Schools.
BASIS borrowed largely through industrial development authorities of municipalities in Arizona, which are government-affiliated middlemen that help secure funding for projects that benefit the people of that town, city, county or state.
It used loans through the city of Phoenix and Pima County – sometimes to pay back other loans – to build and renovate schools in Washington, D.C., and Texas, using its existing charter school facilities as collateral.
In one instance, a 2016 loan for $84 million for various capital projects across the network – about $31 million of which was used for refunding a previous loan for the D.C. campus – was secured by 14 BASIS charter schools' state funding and facilities.
The city of Phoenix isn't fronting the money, nor is it liable for the debt, said Bezanson, the BASIS.ed CEO. The money comes from private investors.
But taxpayers – primarily in Arizona – do pay for the costs of these loans, including transaction fees and interest, through state per-pupil funding for education.
The charter network's buildings are not publicly owned, either – they are owned by BASIS.
"That seems illogical that we would allow them to use a share of public dollars to acquire an asset with public dollars that is then owned by this private entity," said Bruce Baker, an education professor at Rutgers University in New Jersey who specializes in charter school business practices.
At the same time, Baker said, charter schools are backed into a corner when it comes to facilities financing. Without a dedicated funding mechanism, they must seek other options.
But many of those options are the result of bad policy design and create opportunities for bad deals and bad debt, he said. Repeated borrowing and refinancing results, Baker said, in a lot of public money being sunk into transaction costs and fees.
The 2016 financial audit shows signs of what looks like financial distress for the BASIS network's charter school arm. It ended fiscal year 2016 with negative cash flow – a deficit of nearly $23 million, according to the audit.
That distress was caused by refinancing loans for better rates and resulting prepayment penalties, said DeAnna Rowe, head of the nonprofit organization for BASIS charter schools, who previously served as executive director of the state charter school board.
The National Alliance for Public Charter Schools is "agnostic" about how charter schools finance their growth, said spokeswoman Natalie Laukitis. "At the end of the day, what we say is a sign of progress is the results they get," she said. "BASIS and other large networks have shown great academic results."
Around the country, oversight of private companies that run charter schools largely doesn't exist because the industry and state legislatures didn't anticipate this level of privatization, said Miron of the National Education Policy Center. Laws were created to give an opportunity to educators and parents who wanted to start their own schools.
Education management companies shield charter schools from public scrutiny, he said. Records that would be subject to public disclosure for traditional public school districts, such as employment contracts, contract bids, communication between administrators and detailed financial reports, are held privately.
The service agreement between BASIS charter schools and their management company is a trade secret, according to an application BASIS filed with the state charter board last year to open another school in the Tucson area.
Board minutes on the authorization of a resolution for bond financing were redacted from that document. Details about BASIS' education program, including what it calls "proprietary techniques, methods, processes and formulas," also were not disclosed.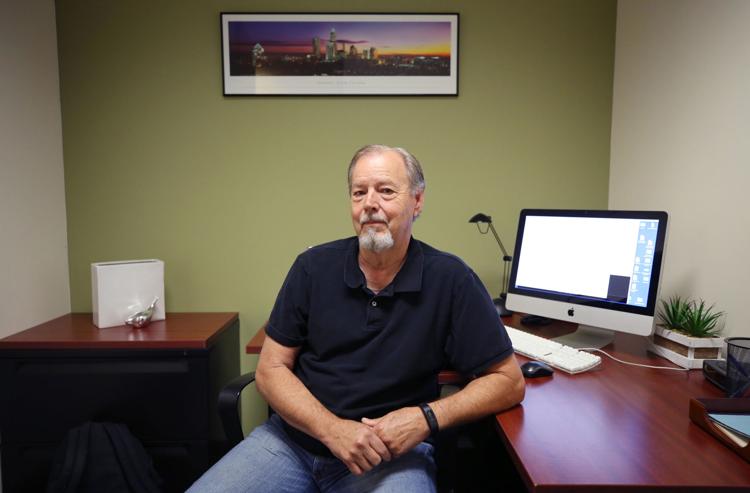 "Those things should all be public, especially things like curriculum," said Jim Hall, a retired public school principal who now runs Arizonans for Charter School Accountability. "There's nothing that should be secret about those sorts of things. That's a complete lack of transparency."
Hall spent more than two decades in Arizona public schools as a teacher and administrator and finds the discrepancy between disclosure requirements for public school districts and charter schools baffling.
In a district school, "there's not a thing we do that is not open to public scrutiny," he said. "Literally, we keep track of every candy bar we sell."
* * *
Yoohyun Jung produced this story as a Reveal Investigative Fellow. The fellowship, supported by the W.K. Kellogg Foundation and Democracy Fund, provides journalists of color support and training to create investigative reporting projects in partnership with their news outlets. She can be reached at 573-4243 or yjung@tucson.com. Follow her on Twitter: @yoohyun_jung.