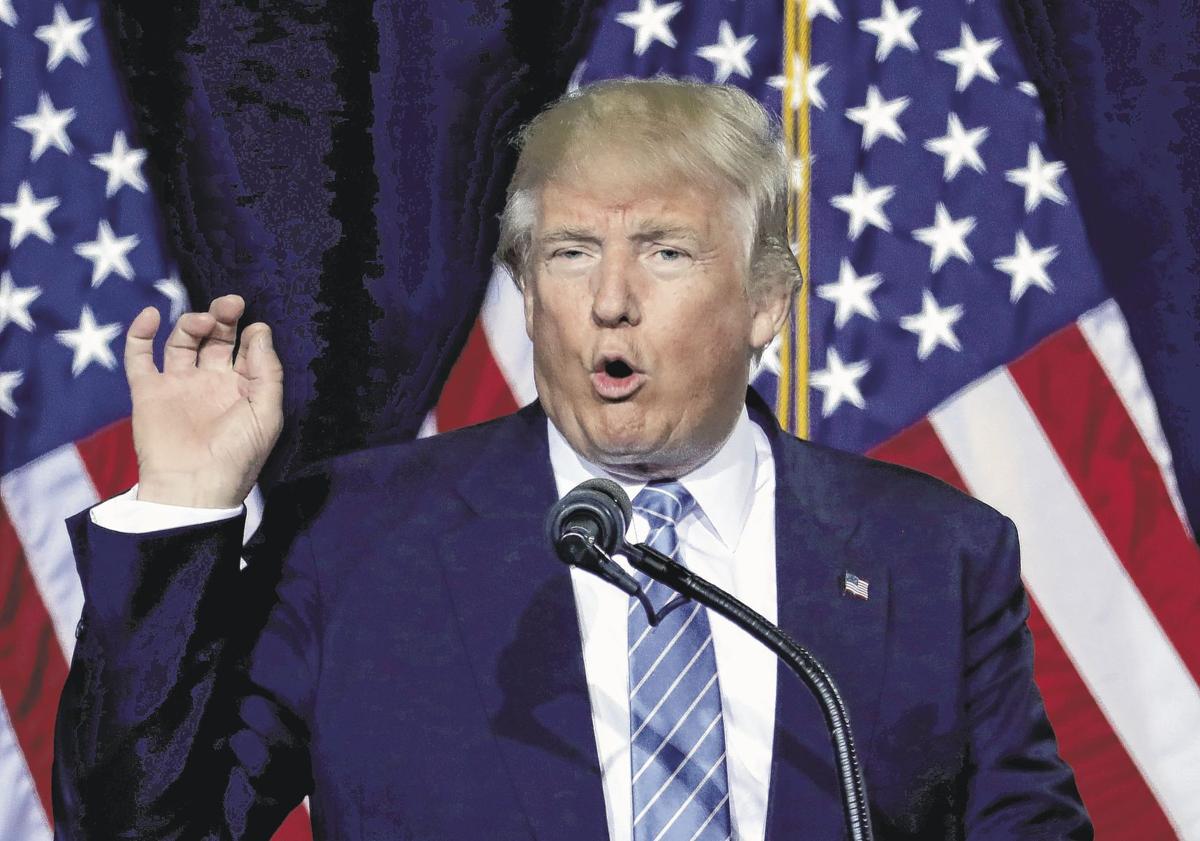 Supporters of President Donald Trump are lined up outside the Phoenix Convention Center in advance of a planned rally by the president.
The supporters began gathering before dawn Tuesday for the planned 7 p.m. rally. Many in the crowd wore Trump pins, "Make America Great Again" hats and shirts bearing images of the Statue of Liberty shirts and American flag.
The crowd gathered just a block away from where opponents of the president outlined their plans to peaceably protest his policies on the environment, immigration, the border wall and what some called "an assault on civil rights."
Trump supporter Diane Treon of Kingman says she's been at the Convention Center since 4 a.m. and is thrilled at the chance to see the president.
Treon says she's concerned about planned protests but believes Phoenix police will ensure a safe event.
To RSVP for tickets, go to https://www.donaldjtrump.com/rallies/phoenix-az
All tickets are subject to first-come, first-serve basis and limited to two tickets per person. The website was still accepting requests for tickets as of Tuesday morning.

In Yuma, Trump will visit  Marine Corps Air Station Yuma and also is expected to meet with Border Patrol officials.
Several groups are planning protests outside the Phoenix rally. The city has designated free speech zone near the convention center.
U.S. Rep. Raul Grijalva of Tucson will be taking part in a Promise Arizona prayer vigil and rally tonight in Phoenix.
According to a news release, the group will hold a vigil at First Church UCC, 1407 N. Second Street, at 6 p.m. At 7 p.m. the group will march from the church to an area between Third and Fifth Streets on the north side of Monroe Street.
At around 8:30 p.m., the group will march to the Capitol.
Also this morning, Grijalva and Tucson Vice Mayor Regina Romero were to attend a news conference with the leaders of several community groups to speak against a possible pardon by Trump of former Maricopa County Sheriff Joe Arpaio. The two Tucson Democrats will be appearing with leaders of other groups at a news conference, including Mi Familia Vota, Living United for Change in Arizona, Planned Parenthood of Arizon, CHISPA, Center for Biological Diversity, the Arizona Coalition for Change and Council on American-Islamic Relations.
Star reporter Joe Ferguson and The Associated Press contributed to this story.