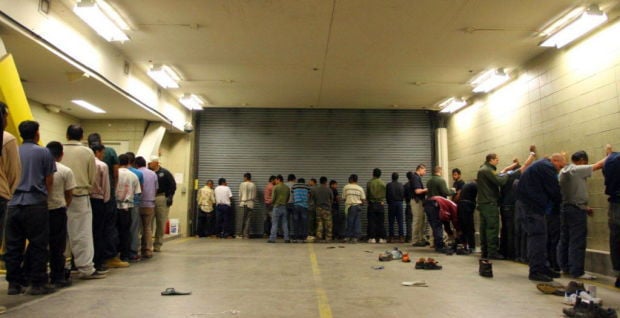 PHOENIX — An appeals court said federal judges in Arizona were wrong for ignoring its order limiting when prisoners can be shackled when they appear in court.
In an often sharply worded ruling, the three-judge panel of the 9th U.S. Circuit Court of Appeals said trial judges handling criminal cases erred when they refused to decide on a case-by-case basis when a pretrial detainee needs to be in chains.
The appellate judges said Friday that is directly contrary to a published opinion they issued three months ago.
The appellate court acknowledged it had agreed to stay that order to allow federal prosecutors to appeal. But it said that did not mean trial judges could automatically continue to ignore claims by defendants that there was no legitimate reason for them to be shackled while in court.
There was no immediate response from federal prosecutors who had fought the order.
The May ruling by the full 9th Circuit was fairly straightforward.
"Before a presumptively innocent defendant may be shackled, the court must make an individualized decision that a compelling governmental purpose would be served and that shackles are the least restrictive means for maintaining security and order in the courtroom," the judges said.
"Courts cannot delegate this constitutional question to those who provide security, such as the U.S. Marshals Service," the ruling read. "Nor can courts institute routine shackling policies reflecting a presumption that shackles are necessary in every case."
In this latest case, three defendants requested they be unshackled while in court, citing the May ruling. But the trial judges in each case refused, noting that there was a stay issued.
On Friday, the appellate court said that was in error.
"A published decision of this court constitutes binding authority which must be followed unless and until overruled by a body competent to do so," the three judges wrote in the order.
And if there were any question about ignoring a ruling while on appeal, the judges said that is "mistaken" and that it is "clear error for a district court to disregard a published opinion of this court."