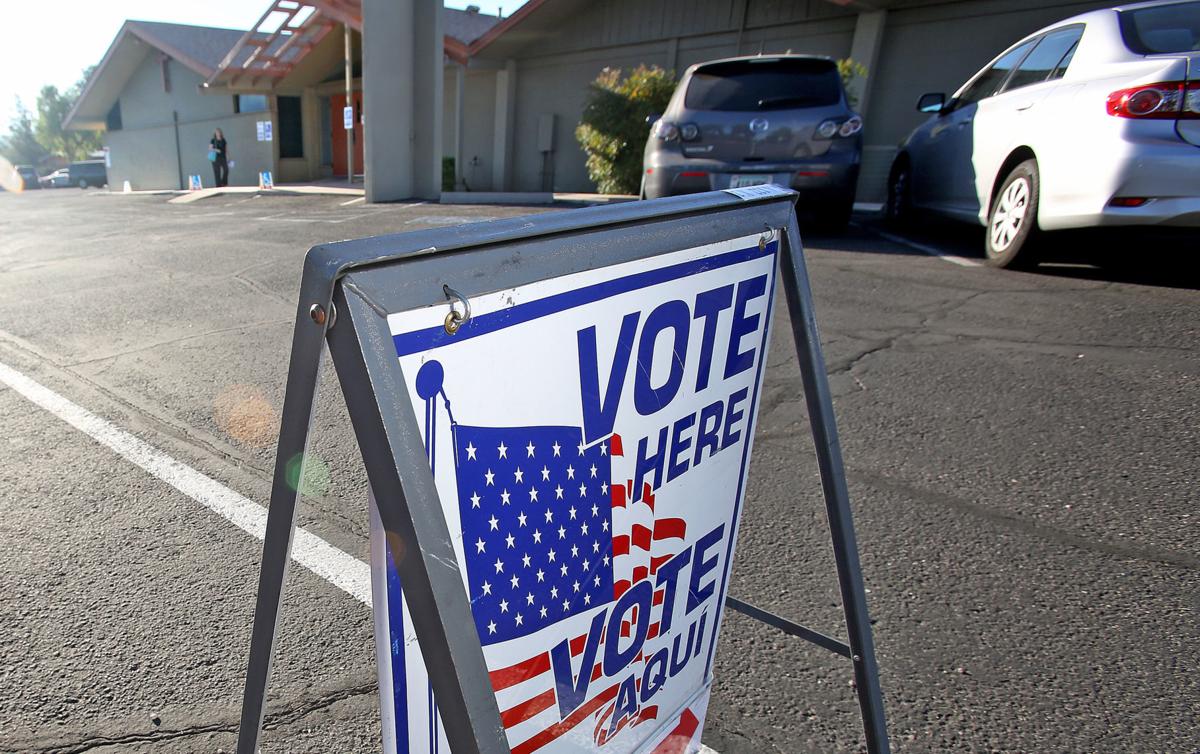 PHOENIX — Attorneys for a Democratic activist told a federal judge Friday that there is a legal and constitutional right for her and others to deliver someone else's ballot to polling places.
And Spencer Scharff asked Judge Douglas Rayes to immediately quash the law and allow what's known as "ballot harvesting" to once again be legal in time for the Aug. 28 primary.
Scharff argued that federal law specifically allows individuals to deliver "mail" — and essentially compete with the U.S. Postal Service — as long as they don't charge for the service. In these cases, he told Rayes, people like his client, Rivko Knox, who have been collecting early ballots for years, are doing that simply as a service.
The problem, Scharff explained to Rayes, is that the Republican-controlled Legislature voted in 2016 to make the practice a felony. That state law, he said, conflicts with her right under federal law to deliver "mail."
But Assistant Attorney General Joseph La Rue said that Scharff is misreading the scope of that federal law allowing private mail delivery. He told the judge it simply permits someone to do that without running afoul of federal statutes.
"It doesn't create a right," La Rue said.
Scharff, however, has another legal theory of why the 2016 law is unconstitutional. He said it interferes with Knox's First Amendment rights.
He said there's a long history of court rulings which say that the First Amendment extends not only to the person who is speaking or writing but to who delivers that communication. For example, he argued, book publishers are entitled to First Amendment protections even though they are not the author of the words but simply the way of distributing them.
"Without question, a ballot is a citizen's speech," Scharff told the judge, describing the deliver of the ballot as "speech facilitation."
Attorney Roopali Desai, also representing Knox, told the judge that if he finds the law unconstitutional he should immediately block the state from enforcing it.
That timing question is crucial.
Early ballots already have gone out. And Desai said any delay in striking down the law means that people like Knox are being precluded from delivering the ballots.
It's more than that. Anyone convicted of what has been called "ballot harvesting" is subject to a year in state prison and a $150,000 fine.
Both parties have at times engaged in the practice of collecting early ballots, particularly those that might not get to the polls by election day if dropped in the mail. But Democrats and allied groups have proven far more successful in sending people into neighborhoods to help find people who requested early ballots but have simply forgotten to fill them out and send them back.
The argument for the law was protecting the integrity of the voting process against groups potentially refusing to deliver ballots if they believe that the votes inside were not in line with their own beliefs. One lawmaker even argued he had heard tales — but had no proof — that some people were putting ballots and a bowl of water into microwaves, steaming them open, checking the votes and making decisions about delivering them accordingly.
In fact, during the 2016 debate, no one actually had any proof of ballot tampering or ballots being thrown away. But GOP lawmakers argued that just the potential for that was enough to justify the law.
During arguments Friday, both Scharff and Desai pointed out to Rayes that there already were laws on the books before 2016 to make such actions illegal.
But the issue for Rayes is whether lawmakers acted illegally, not to question the policy.
Scharff at times seemed to struggle with questions from the judge about what makes undelivered ballots "mail" which federal laws allows others to deliver.
For example, Rayes asked if it was necessary that the ballot envelope be sealed and have a stamp on it. Scharff said no.
And he said the presence of prepaid postage on the early ballots also was legally irrelevant.
Similarly, he told the judge that it is still "mail" even if the voter never had an intent to drop it into a mailbox.
La Rue also told Rayes there's another reason he should reject the bid to kill the law: unreasonable delay in pursuing the claim.
He pointed out the statute took effect in 2016. But La Rue said that this lawsuit was not filed until nearly two years later — and only shortly before the early ballots for this year's primary went out.
He said it's not like Knox was unaware of the law, getting her to admit on the stand that she actually testified against the law during the 2016 legislative hearings.
La Rue also told the judge that if he sides with Knox and voids the law, he should delay the effective date of his order until after the Aug. 28 primary election.
He said that county election officials are operating under the presumption that the 2016 law is legal and that early ballots will come in only by mail. A change now, La Rue said, would result in "a large influx of ballots on election day," delaying election results.
Desai said there's no evidence that there will be more early ballots or more ballots delivered late. And even if that's the case, she told Rayes that's no reason to leave people like Knox subject to felony penalties.
The judge gave no indication when he will rule.