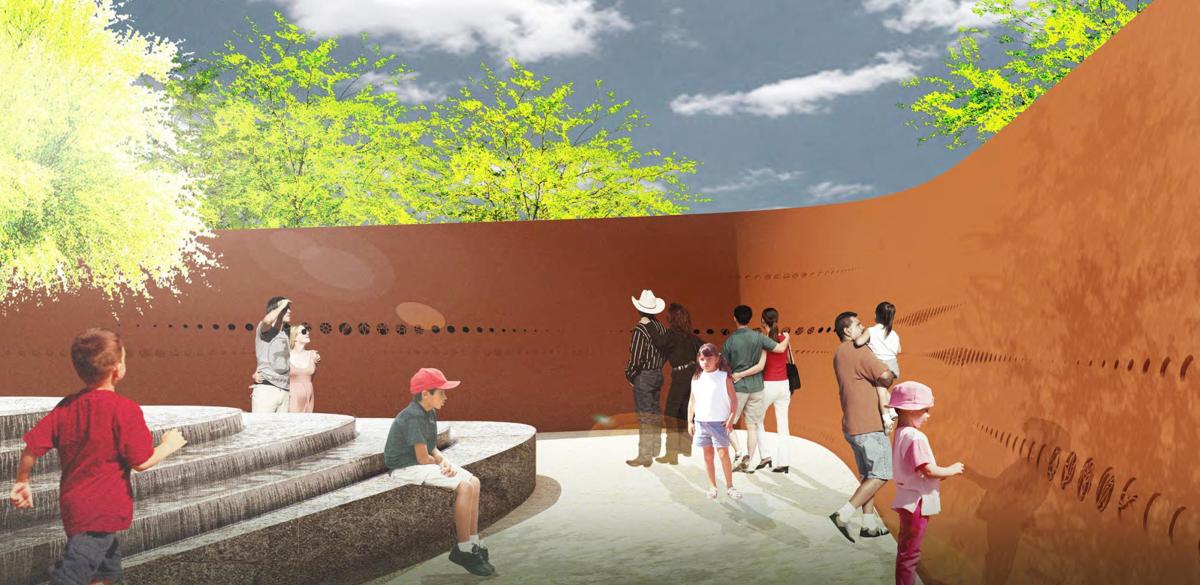 On the ninth anniversary of the mass shooting in Tucson that killed six and wounded 13, all 11 members of Arizona's congressional delegation announced they are part of a renewed effort to designate the upcoming memorial for the shooting as an affiliate of the National Park Service.
Led by Rep. Ann Kirkpatrick and Sen. Martha McSally, along with Sen. Kyrsten Sinema, the lawmakers introduced the companion January 8th National Memorial Act bills in the U.S. House and Senate on Wednesday. Arizona's other eight House representatives are listed as co-sponsors of the House bill.
The legislation would designate the memorial, which is being constructed in El Presidio Park on the west side of the Old Pima County Courthouse, as an NPS-related area. Such areas "are linked in importance and purpose to places managed directly by the National Park Service by preserving important segments of the nation's natural and cultural heritage," according to the NPS website.
Pima County is managing the ongoing construction and will continue to financially support the memorial, which is expected to officially open and be dedicated on Jan. 8, 2021 — the 10th anniversary of the tragedy that left six dead and 13 injured, including then-U.S. Rep. Gabrielle Giffords. The foundation overseeing the memorial told the Star this week that it has raised $2.7 million in pledges to pay for construction of the memorial. The original goal was $4 million.
"The heartbreaking attack that took place nine years ago today didn't just impact my hometown of Tucson, it shook the nation," Kirkpatrick said in a prepared statement. "The memorial will honor the victims but also celebrate the resilience of my community, and that resilience deserves to be elevated. I am proud to work with my Arizona colleagues on introducing this legislation shining a light, nationally, on the good resilience that can defeat hateful violence."
In 2017, McSally, then a member of the U.S. House, and former Sens. Jeff Flake and John McCain, attempted to pass similar legislation to designate the memorial as an affiliated area of the NPS. However, the bills died in Congress.
"Nine years ago today, a horrific attack in Tucson shook our community to the core. As Americans, we must all stand united against these senseless acts of violence on our representative government," McSally said in a prepared statement. "Our bill will allow for a permanent January 8th Memorial as a tribute to the lives lost and as a reminder of what makes our method of governing so great."
Contact reporter Justin Sayers at jsayers1@tucson.com or 573-4192. Twitter: @_JustinSayers. Facebook: JustinSSayers.