Davis-Monthan Air Force Base, Ariz., is home to the largest air operations program within the U.S. Customs and Border Protection's Office of Air and Marine.
The Tucson Air Branch is one of 83 locations throughout the U.S. and Puerto Rico and is responsible for approximately 17 percent of the OAM's total flight hours.
The OAM is the world's largest aviation and marine law enforcement organization, a critical component of CBP's layered enforcement strategy for border security. They operate a fleet that includes UH-60L Black Hawk helicopters, Astar helicopters, as well as C-210, C-12, and long-range P-3 Orion fixed-wing aircraft.
Photo courtesy of Customs and Border Protection Office of Air and Marine
"The primary mission is to secure the American public and protect against terrorist attacks, illegal activity and to secure the border," said Mitchell Pribble, OAM Tucson Air Branch director of air operations. "The primary focus is the border centric environment, which includes the land, air and marine borders."
As part of the Department of Homeland Security, OAM protects the American people and the nation's critical infrastructure through coordinated use of its integrated air and marine forces to detect and prevent acts of terrorism and the unlawful transport of people, illegal drugs and other contraband toward or across the borders of the U.S.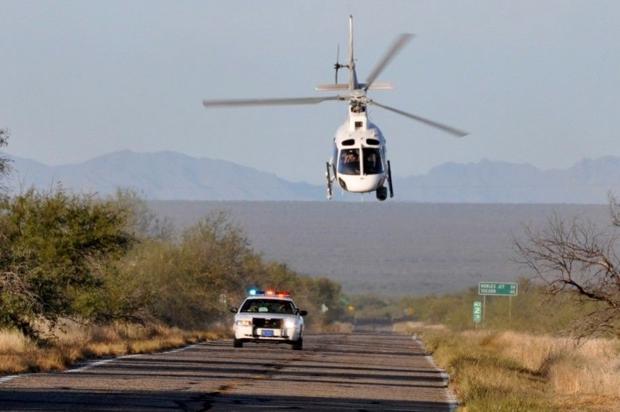 Photo courtesy of Customs and Border Protection Office of Air and Marine
The OAM's specialized law enforcement capabilities and unique position allow for direct air and marine support to multiple agencies and ensures the success of border protection and law enforcement operations between ports of entry, within the maritime operating areas and the nation's interior.
"In Tucson, most of our work is done with, and in support of Border Patrol to secure the border and ports of entry," Pribble said.
The Tucson Air Branch also supports other agencies by performing surveillance and other airborne law enforcement and rescue operations throughout the state.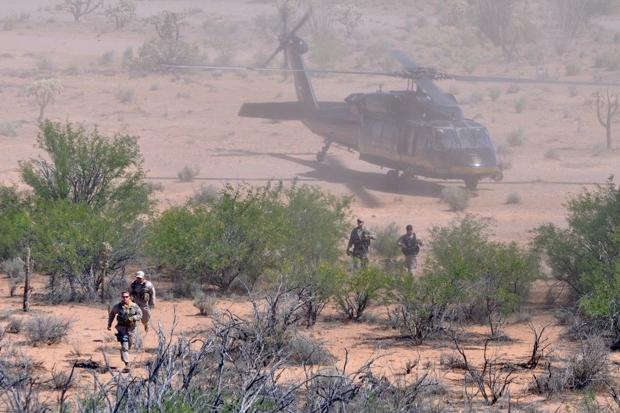 Photo courtesy of Customs and Border Protection Office of Air and Marine
"Just recently, we've started extensively training with the 355th Security Forces Squadron at D-M to not only be a force multiplier for them, but also to assist in significant enforcement events on base," Pribble said. "We'll be able to go up there and use a camera and downlink it back to the ground so they'll be able to have complete situational awareness."
The Tucson Air Branch also responds to emergencies in rural, remote and rugged locations reported by local law enforcement to assist with recovery and rescue.