DAVIS-MONTHAN AIR FORCE BASE, Ariz. — The Equal Opportunity office hosted D-M AFB's first ever Cultural Awareness Festival Breaking Through Barriers: Past, Present and Future, May 20.
The festival was held as an alternate to the Department of Defense supported observances by combining all observances into one event. Cultural and special observances are conducted to enhance cross-cultural awareness and to promote diversity among all service members, civilian employees, contractors, family members and retirees.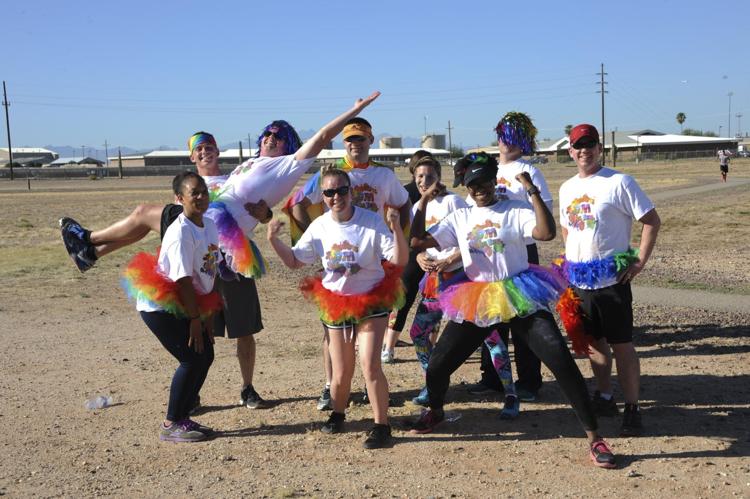 A color run started the event at the Blanchard Golf Course running track, with more than 90 participants and about 30 volunteers.
"We decided we were going to combine them all into one event with the intent of getting more participation," said U.S. Air Force 1st Lt. Miranda Hechler, Cultural Awareness Festival project lead.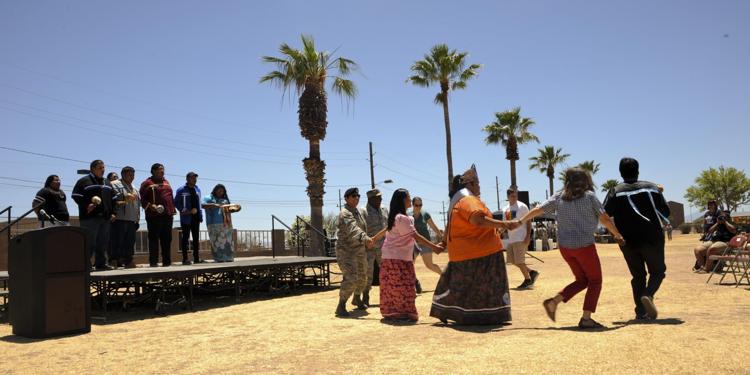 The festival included informational booths, food tastings, guest speakers, and live events from: African American, Native American, Asian Pacific Islander and Hispanic heritage cultures. Representatives from Lesbian, Gay, Bisexual, Transgender Pride, National Disability and Women's History and Equality groups also attended.
"I was so proud to see the Samoan community out here in Tucson come together," said U.S. Air Force Tech. Sgt. Gloria Westbrooks, Samoan Group dancer. "It doesn't matter what nationality or what culture you come from, we're all one big family at the end of the day."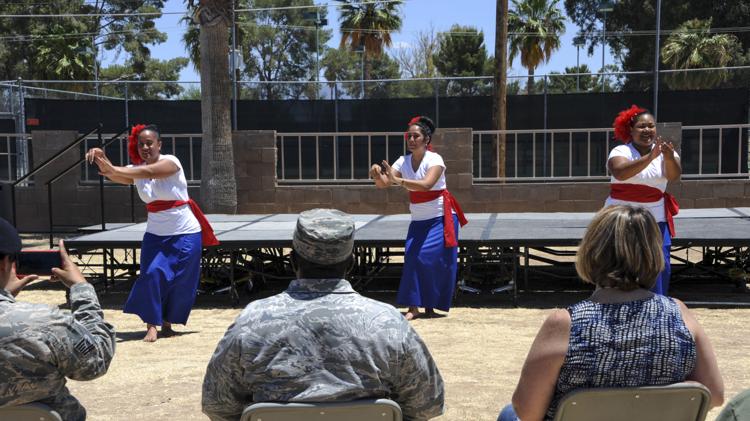 Airman 1st Class Mya Crosby contributed to this story.