A good friend once remarked that she couldn't grow vegetables because she couldn't afford all the tools and soil amendments.
That's a bit of a misconception, I think, because gardeners can always find ways to save money.
You can make your own compost (here's how) or find a source of cheap manure on Craigslist, although it helps to have a pickup truck or SUV.
It's also less expensive if you grow veggies from seeds and swap cuttings with your neighbors and friends.
Plus, you only need to buy gardening tools once; good quality tools should last a long time. And you can buy them for just a few bucks if you know where to look.
So here's my tip: Check out local estate sales, where just about everything in the house is sold over a day or two. Some of the companies offer discounts after a certain amount of time. At Caring Transitions' sales, for instance, discounts are offered at 11 a.m. and at 1 p.m.
Some common yard and garden items I see frequently:
Rakes
Hula hoe weeders
Spades and garden forks
Old flower pots
Ladders
Hoses
Plant stands
Wheelbarrows
Plastic bins, for storing stuff or for worm bins
Towels and sheets, which I use to cover worm beds and frost-sensitive plants
Patio furniture
Garden and patio art
Composters, if you get lucky.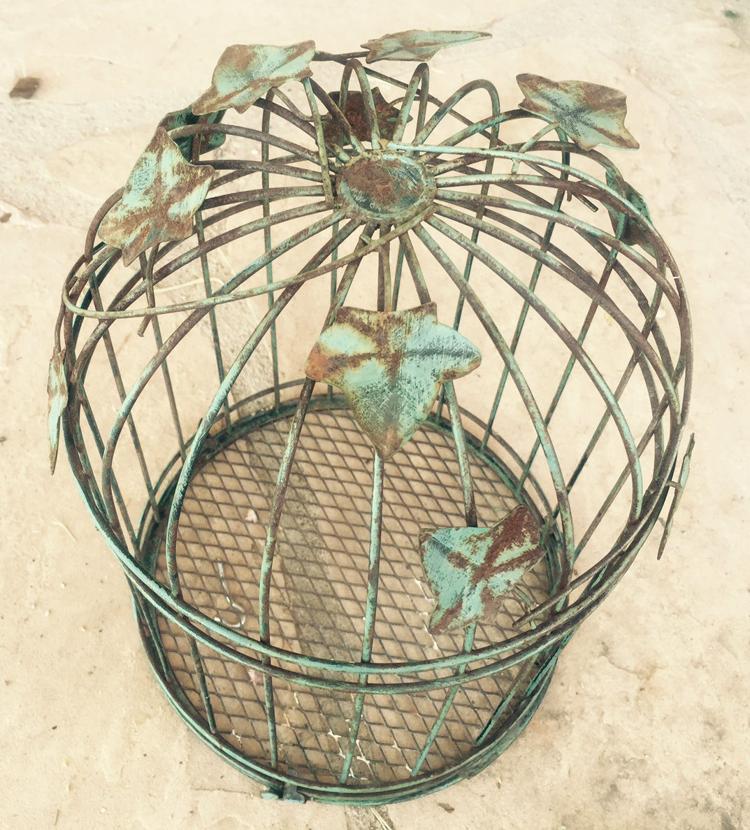 Here's what I found last weekend at an estate sale (for a grand total of $18):
$1.50 each for 3 terra cotta pots — and I rescued a sad, neglected succulent in one of them.
$1.50 for a box of soil sulfur, which retails for about $10.
$6 for a small antique watering can, including a handful of decorative stones.
$6 for a shiny metal ice bucket, which could be used to house a cluster of potted plants.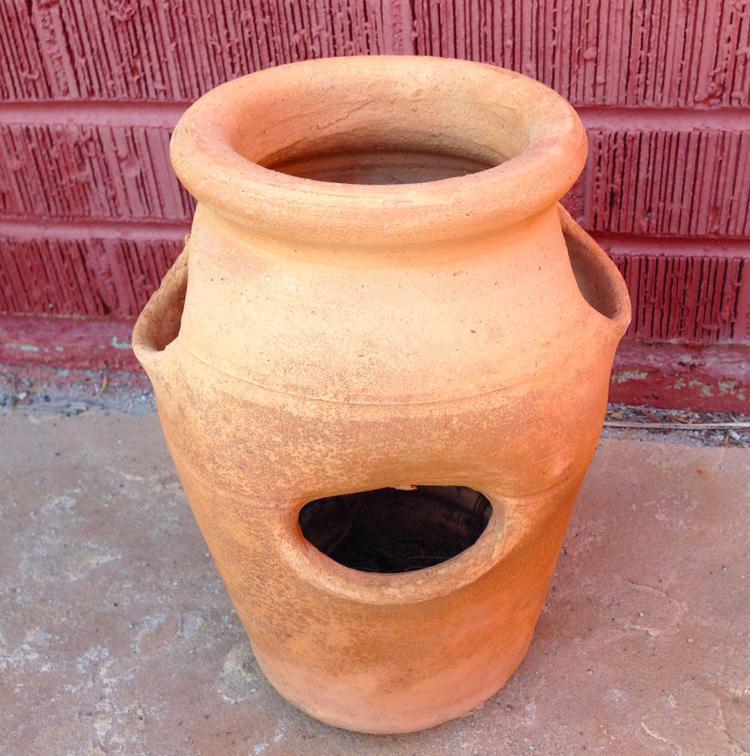 A rusty, ivy-themed birdcage. At least I think it's a birdcage. I'm still trying to figure out what to do with it. 
A brass plant stand, topped with white marble.
A terra cotta pot for strawberries.