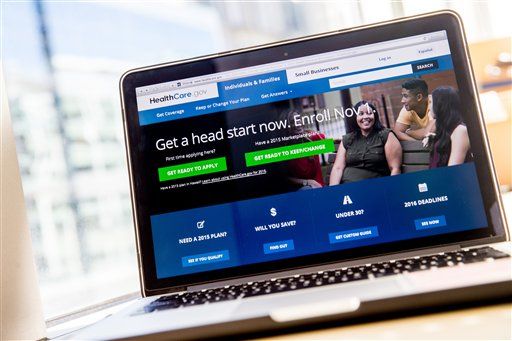 Health care costs are unaffordable for 25 percent of privately insured working-age adults, a new report says.
The new report, "How High Is America's Health Care Cost Burden?" is based on an annual Commonwealth Fund survey of U.S. adults' health costs.
Officials with the Commonwealth Fund said the report, released today, indicates that while health insurance is now prevalent in the U.S. thanks to the Affordable Care Act, there are still issues with affordability and quality.
"More Americans than ever have health insurance, but these findings show that too many people with all types of coverage aren't getting care because of high costs," Commonwealth Fund president Dr. David Blumenthal said.
"As the Affordable Care Act moves into its next phase, when it will focus on improving quality of care and keeping costs down, policies to mitigate cost burdens for families may also be needed."
People with exposure to high health care costs relative to their incomes were the most likely to skip needed health care and not fill prescriptions, the study says.
The report indicates that many Americans are finding high deductibles a barrier to health care.
According to the report, high deductibles are a major reason people struggle to afford health care—43 percent of all of those surveyed and 51 percent of low- and moderate-income people said their deductible is difficult or impossible to afford.
At the same time, a lack of health literacy is fueling the problem as some Americans are misunderstanding their plans, not realizing that preventive care is cost-free and not required to be part of deductibles, the report's authors told reporters on Thursday.
The measured premiums, deductibles, and out-of-pocket spending as a share of income for a population of insured people, made up primarily of people with employer coverage, but also including people in marketplace plans and with individual coverage.
"Consumers feel the effect of health care costs every time they pay their premiums or reach into their pockets at the doctor's office," lead author Sara Collins, said.
Forty percent of people with high deductibles relative to their incomes said they had not gone to the doctor when they were sick, had not gotten a preventive care test, skipped a recommended follow-up test, or had not gotten specialist care they needed because of their deductible.
Thirty-nine percent of low-income adults said that because of copayments or coinsurance, they did not fill a prescription or go to the doctor when they were sick, skipped a medical test or follow-up visit, or did not see a specialist when they or their doctor said they needed one.
The Commonwealth Fund is a private foundation supporting independent research on health policy reform and a high performance health system.