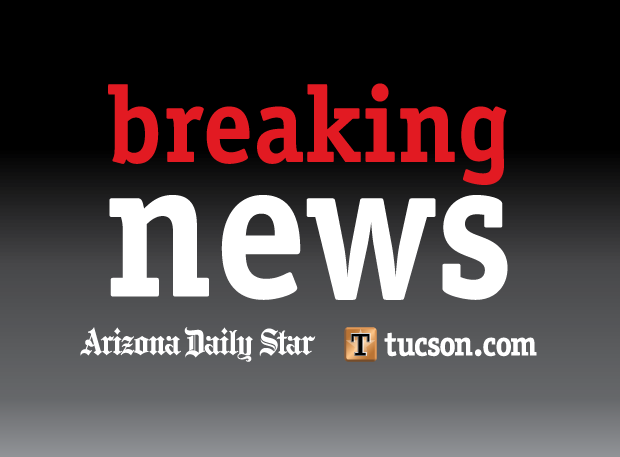 A multi-state investigation into a salmonella outbreak in cucumbers imported from Mexico has led to 66 cases in six counties in Arizona.
In Pima County, there have been 10 cases — seven involving children, said Dr. Francisco Garcia, director of the Pima County Health Department in an interview Friday.
Of the 66 cases in Arizona, about 75 percent were children, officials said. In addition to Pima County, the cases include residents of Apache, Coconino, Maricopa, Pinal and Yuma counties. The outbreak strain is salmonella poona bacteria. 
The cases were tied to cucumbers imported from Mexico, and are not tied to any Arizona crops, according to an Arizona Department of Agriculture news release late Friday. Officials said there are no Arizona producers shipping cucumbers right now.
Andrew & Williamson Fresh Produce of San Diego, California initiated a voluntary recall of all cucumbers sold under the Limited Edition label during the period from Aug. 1 to Sept. 3 because they may be contaminated with salmonella, according to an Arizona Department of Health Services news release.
If these cucumbers were purchased, they should be thrown away, officials said. Other cucumber suppliers are currently under investigation, said authorities.  
Those affected by salmonella ate garden variety cucumbers, which are the thick-skinned unwrapped cucumbers, said officials. 
In the Pima County cases, three people — two adults and one child — required brief hospitalizations in early August, Garcia said. The adults hospitalized were more than 65 years of age, and the child was under age 10, he said.
"We were following these cases for a bit of time. Our investigation began July 6, and the last one began Aug. 18," he said. He said all the illnesses occurred in August, except for one in July.
He said of the 285 cases in 27 states the common food source is cucumbers, and the cucumbers could be from restaurants or grocery stores.
"Salmonella is the most common-type of food borne illness," Garcia said. "Each year the state gets about 1,000 cases reported to public health departments," he said.
"Since we are starting a long weekend and families may go on picnics, make sure you wash your hands and your fresh fruits and vegetables. Make sure it is rinsed thoroughly, and do not put the foods on the same cutting board where you chopped your chicken," he said.
"Understand that salmonella is not a killer. It is relatively common. We are concerned about children, older people and those who have chronic illnesses with weakened immune systems," said Garcia.
Most who get salmonella do not end up requiring a doctor's visit. Symptoms include nausea, vomiting and diarrhea, Garcia said.
"If you are ill for several days, and it doesn't go away then go to the doctor. If you can't keep any fluids down, especially if it is a baby that can't keep hydrated, then act on it quickly and seek a doctor," said Garcia.