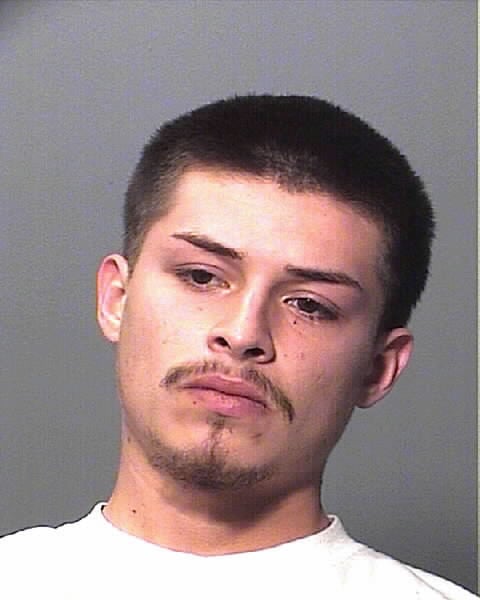 The teen brother of a man who was killed while participating in a home invasion in the Three Points area was sentenced to 7 years in prison.
Forrest Ezekiel Lupercio, 19, was originally charged with first-degree murder under the state's felony murder law in connection with the death of his brother, Luis Antonio Lupercio, who was fatally shot by a neighbor of the home the brothers and three others were invading.
In December, the younger Lupercio pleaded guilty to manslaughter, burglary in the first degree and armed robbery.
"I know you went into it following your older brother," Pima County Superior Court Judge Casey McGinley said to Lupercio. "But at the same time, as an 18-year-old, you had to know how dangerous it could be."
On March 29, 2014, the Lupercio brothers, Robert M. Pryor, Daniel Mancilla-Rangel and Osvaldo Carrillo-Valenzuela knocked on the door a home in the 14400 block of West Kestrel Road, near Arizona 86 and South Sierrita Mountain Road, according to court documents. They reportedly posed as deputies, yelling "sheriff's department" as they knocked.
A detective's testimony transcript read, "(The home invasion victim) said they forced him upstairs at gunpoint, beat him, pistol whipped him, demanding valuables, marijuana from him." One of the men was armed with an AK-47.
Court records showed the victim had a medical marijuana card, which could have been known to Pryor, who the victim said he knew from the area.
A neighbor whose house is adjacent to the victim's came out with the shotgun to investigate the noise. The neighbor told Pima County deputies that he heard "noise, screaming, ruckus," according to court documents. One of the men fired, so he returned fire.
Luis Antonio Lupercio was fatally shot in the process. Forrest Lupercio had fled prior to the shooting.
Clay Hernandez, who represents Forrest Lupercio, asked the judge to consider the emotional appeal from their mother for leniency on her younger son, the fact that he was not as involved in the planning of the home invasion as others were and that he was following his older brother, who he looked up to.
"I just want to say sorry to my parents and my brother," Lupercio said at the sentencing. "I'm sorry to the people whose house I broke into."
Pryor, Mancilla-Rangel and Carrillo-Valenzuela are all facing first-degree murder charges. A jury trial will begin for Pryor on April 21, and a plea hearing is scheduled for Mancilla-Rangel on Feb. 23 and Carrillo-Valenzuela on March 13.
Contact reporter Yoohyun Jung at yjung@tucson.com or 520-573-4224. On Twitter: @yoohyun_jung