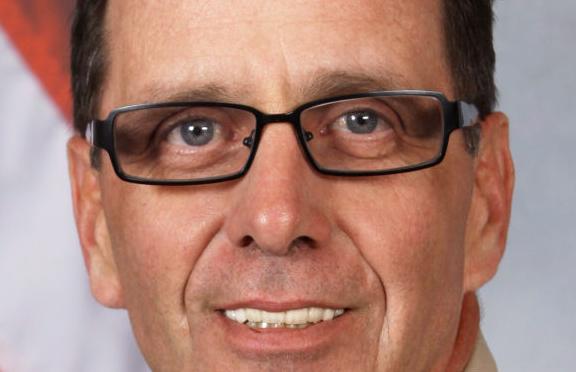 A former Pima County sheriff's deputy is barred from working as a peace officer in the state, and another is at risk of losing his certification, officials said.
The Arizona Peace Officers Standards and Training Board voted Wednesday to revoke John McClendon Jr.'s state license for police work, said Sandy Sierra, AZPOST spokeswoman.
In April and September 2015, McClendon failed breath tests after starting his shift, according to AZPOST documents obtained through a public records request.
When McClendon was confronted by supervisors during the April incident, he said he'd drank a bottle of tequila and six beers between 10 p.m. and 2 a.m. that morning, then drove to work in his department vehicle, the document says.
As a result, he was suspended for 15 days, reassigned to the civil division, ordered to complete alcohol counseling and subjected to monthly random breath tests, according to the document.
In September, McClendon failed a breath test after arriving for work after returning from a two-week vacation. He resigned later that day.
officer demoted in lieu of firing
Another former deputy, Warren Croft, is also facing the loss of his certification, after the state board voted to initiate proceedings against him, Sierra said.
Croft resigned from the sheriff's department in July 2014 after investigators found he had falsified a police report, leading to a man's arrest on domestic violence charges, AZPOST documents show.
In January 2014, Croft began a relationship with the woman who cut his hair and who was in the process of divorcing her husband. In February, Croft created a false department report of a domestic dispute between the woman and her husband, which led to charges being filed against the man, according to the documents.
A week later, Croft responded to the couple's home to assist while the husband removed his personal belongings, even though the man had requested Croft not be there.
In May, the husband filed a complaint against Croft with the sheriff's department, saying the deputy had acted in an "unauthorized and biased manner against him" because of the relationship, the documents state.
At the conclusion of the department's investigation, Croft was voluntarily demoted to corrections officer in lieu of termination, but resigned before working a jail shift, the document said.
A formal complaint will be mailed to Croft, who may choose to have a hearing with an administrative law judge, Sierra said.
Contact reporter Caitlin Schmidt at cschmidt@tucson.com or 573-4191. On Twitter: @caitlincschmidt