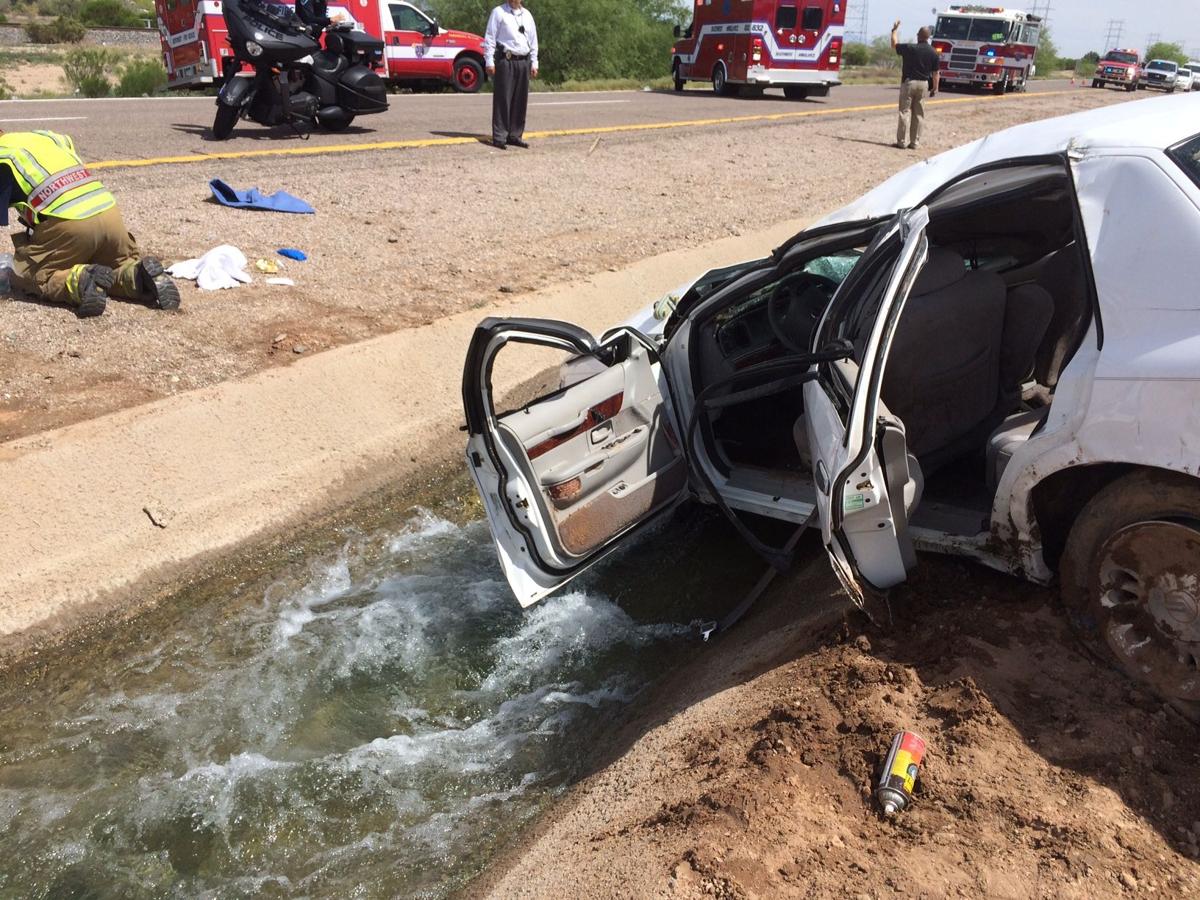 Four people were taken to the hospital after their car rolled into a water canal on the Interstate 10 frontage road in Marana.
At 1:15 p.m. Friday, Marana police responded to the frontage road of westbound I-10 between Cortaro and Twin Peaks roads in reference to a car in a canal. 
The car was traveling north on the frontage road and the driver lost control and the vehicle, which ended up in the canal, said Sgt. Chris Warren, a Marana Police Department spokesman. 
The vehicle went upside down in the canal, he said.
About half a dozen people, who saw the car go into the canal, stopped on the road and began to help. Two motorists positioned their trucks alongside the overturned car and used tow straps and chains to upright the car, said Capt. Adam Goldberg, a Northwest Fire District spokesman.
Others cut the driver's seatbelt off and pulled the unconscious woman out of the car, said Goldberg. He said the bystanders administered CPR to the woman who had no pulse and was not breathing.
When paramedics arrived, they were able to find a small pulse and continued life-saving measures. 
All four occupants, who are believed to be between 17 and 20 years old, were transported to Banner-University Medical Center Tucson, said Goldberg.
The driver was in good condition and remained at the hospital for observation, said Goldberg. The passengers, one girl and two boys, received minor injuries and also were taken to the hospital for evaluation and treatment, he said.
Contact reporter Yoohyun Jung at yjung@tucson.com or 520-573-4224. On Twitter: @yoohyun_jung