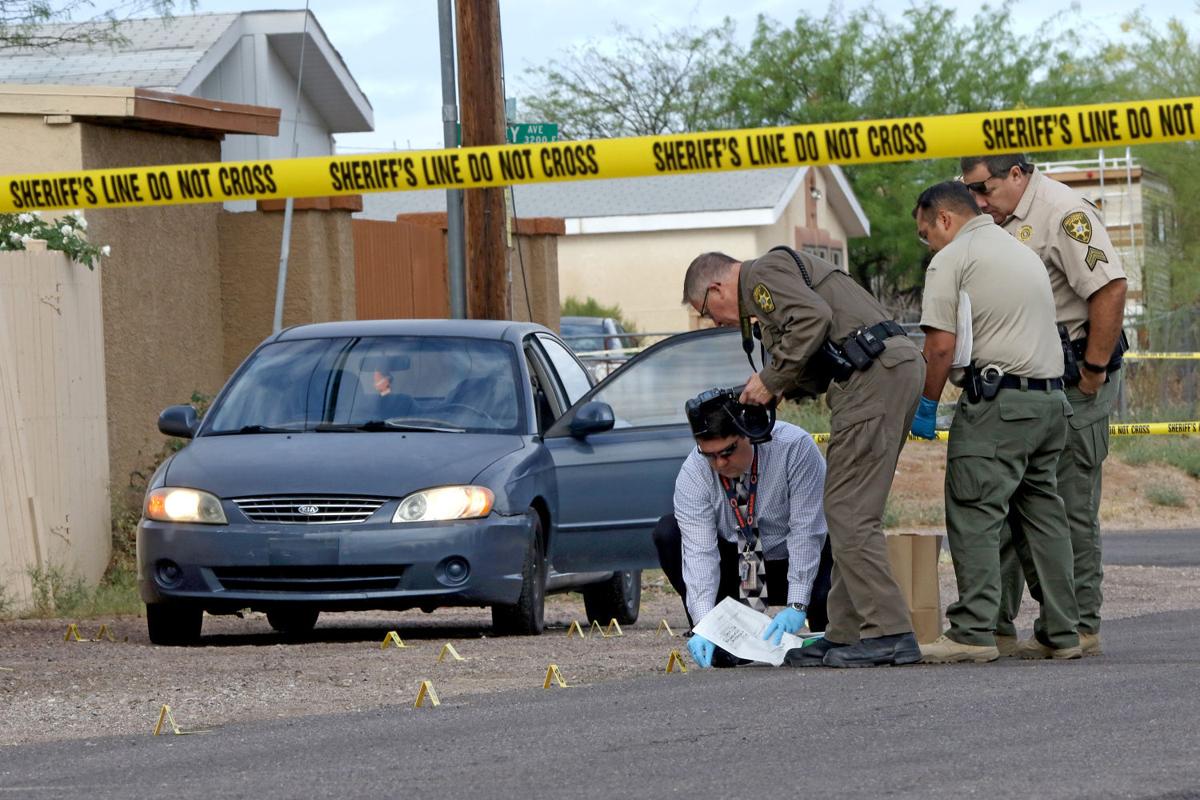 Authorities have identified the man killed in an early-morning shooting on Tucson's southeast side Friday, officials say.
Jesus Santos, 30, was pronounced dead at the scene, said Pima County Sheriff Chris Nanos.
Deputies received reports of shots fired in the 3200 block of East Alvord Road, and found Santos lying outside his vehicle with multiple gunshot wounds, department spokesman Ryan Inglett said.
Medics arrived and first aid was rendered to Santos, who was pronounced dead.
Santos' car was parked outside the home of a coworker, whom Santos was picking up for work when a confrontation ensued, Nanos said.
A friend of Santos called 911 to report the shooting. Neighbors said they heard multiple gunshots at about 4:20 a.m.
The suspect is still at large, and anyone with information is asked to call 911 or 88-CRIME.
The area is in a neighborhood near East Drexel and South Country Club roads.