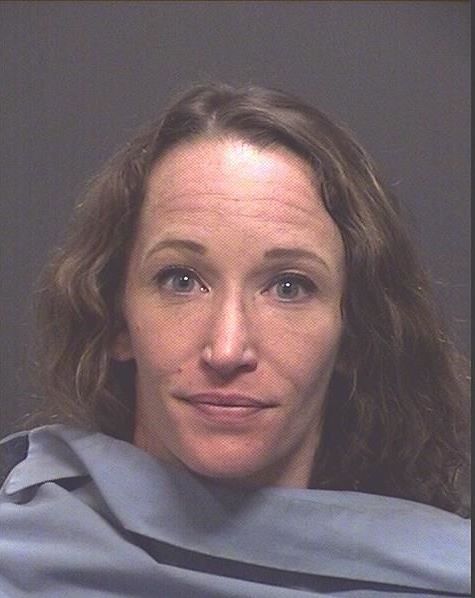 The wife of the Marana hit-and-run suspect who was apprehended by police last night, has also been arrested, authorities said.
April Monigold, 35, was arrested on Thursday and booked into the Pima County jail in connection with felony charges of hiding her husband from police and being the passenger in a stolen vehicle, said Chris Warren, a Marana Police Department spokesman.
Joshua Monigold, 31, was arrested in Mesa Thursday, after Marana police issued a warrant for his arrest for his alleged involvement in a March 19 hit-and-run.
Marana police say that Monigold will be charged with five felonies: Leaving the scene of a collision with injuries, aggravated assault, endangerment, motor vehicle theft and prohibited possession of a firearm, Warren said.
Mesa Police Department also has charges pending against Monigold, who is still in the hospital, with injuries sustained in the crash that ended the pursuit.
See television footage of suspect trying to carjack motorcyclist here.
Contact reporter Caitlin Schmidt at cschmidt@tucson.com or 573-4191. On Twitter: @caitlincschmidt