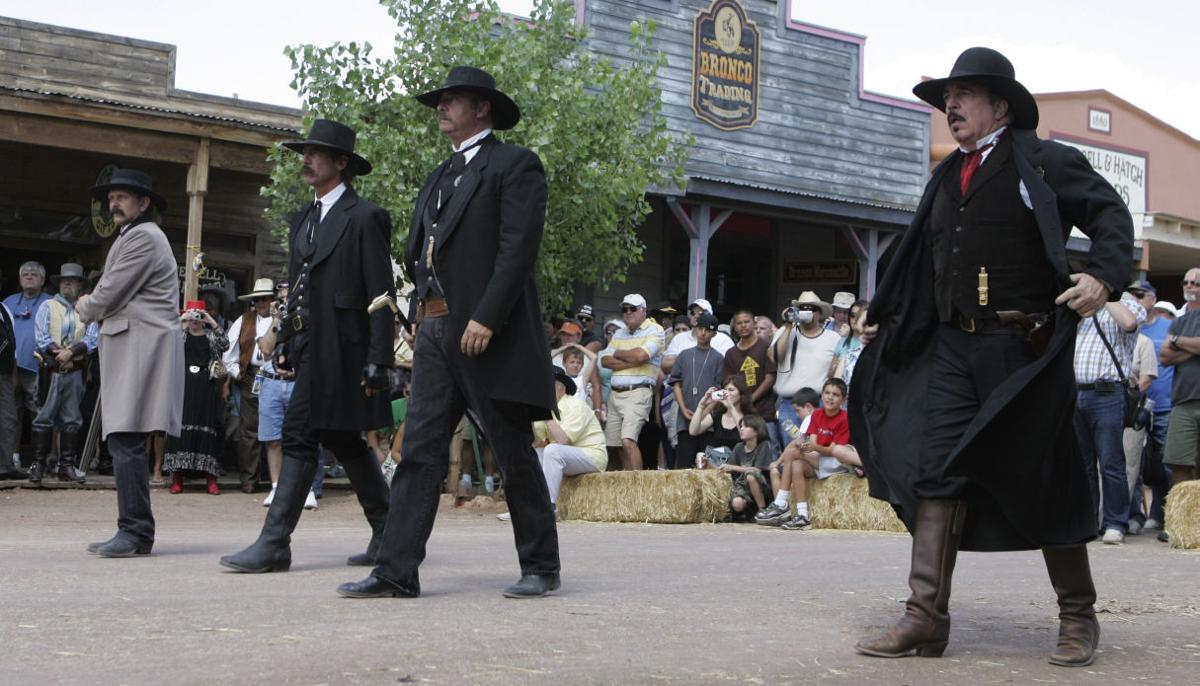 An actor who shot and injured another performer during a mock gunfight in Tombstone won't face criminal charges, officials say.
A report from the Cochise County Attorney's office says evidence shows the shooting was accidental and that performers in Tombstone need better protocol for ammunition checks, The Sierra Vista Herald reports.
Tom Carter and Ken Curtis were in a fake standoff on October 18 when Carter fired a live round. Curtis was struck in the groin. He has since recovered from his injury.
Investigators say Carter had failed to go through a weapon's check before the skit.
Tombstone has since passed a law requiring businesses to obtain permits to conduct shooting re-enactments.
Be the first to know
Get local news delivered to your inbox!