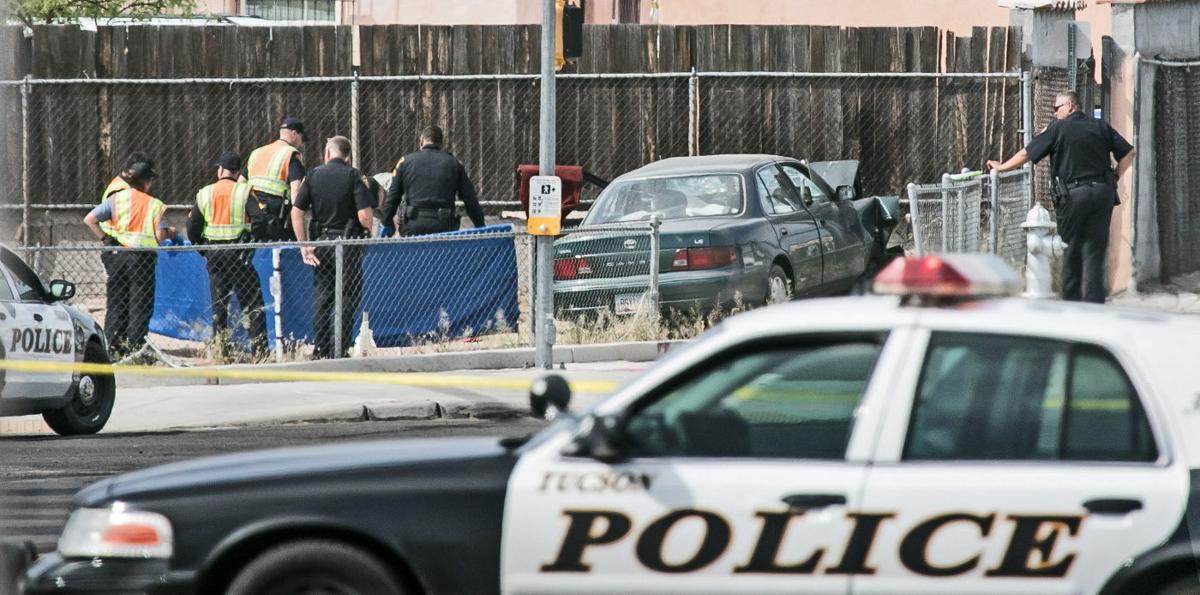 Tucson police are investigating a crash on the south side Wednesday in which the driver was found dead inside the car.
The driver was identified as Robert I. Martinez, 21. The incident is being investigated as a "suspicious death," said Sgt. Pete Dugan, a Tucson Police Department spokesman.
Foul play is not suspected, but investigators were trying to determine if other factors were involved in the death. Investigators were unable to say Wednesday whether the crash caused Martinez's death, said Dugan.
The crash was discovered about noon by a passer-by at West 44th Street and South 12th Avenue, near Pueblo Magnet High School.
A preliminary investigation shows that Martinez was driving the car north on 12th Avenue and was approaching 44th Street when he crashed through a chain-link fence and hit a wall inside a yard, Dugan said.
Anyone with information about the crash is asked to call 911 or 88-CRIME.
Contact reporter Carmen Duarte at cduarte@tucson.com or 573-4104. On Twitter: @cduartestar