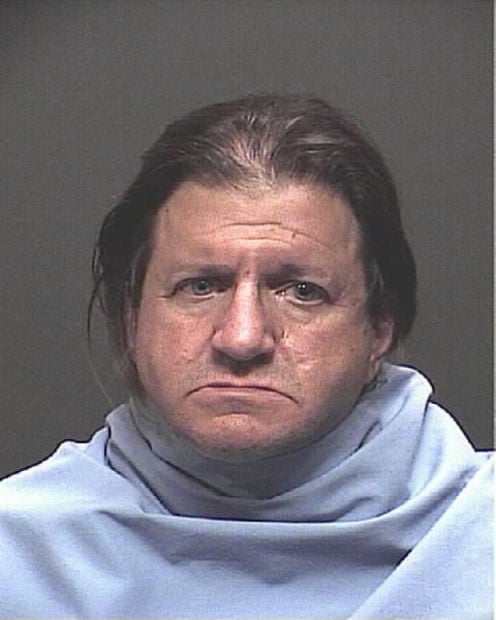 A woman found dead Tuesday in a Catalina foothills home was shot multiple times, an autopsy report revealed.
Investigators have not yet released the name of the homicide victim, but, according to court documents, she may be the live-in girlfriend of Myron Elliot Fletcher, 56, who was booked into the Pima County jail on suspicion of first-degree murder.
Because of the condition of the body, it will take at least until early next week to positively identify the victim, said Dr. Greg Hess, chief medical examiner for Pima County.
The son of the possible victim told deputies he has not heard from his mother since early March, according to an interim complaint from Pima County Justice Court. The last time she was seen in public was late on the afternoon of March 4, when surveillance video showed her walking into a Foothills CVS drug store with Fletcher, according to an interim complaint from Pima County Justice Court.
Four days later, on March 8, Fletcher admitted himself to Palo Verde Hospital, an in-patient mental health center.
Last Sunday a Pima Animal Care officer was called to Fletcher's home, the 3500 block of East Guthrie Mountain Place near the junction of East Skyline and Sunrise drives, in reference to possible abandoned animals and an odor coming from the home, a search warrant stated.
The animal control officer called Pima County sheriff's deputies, but "at that time, there were no odors emitting from the house and deputies did not notice, or did not note anything suspicious," according to a search warrant.
Pima Animal Care called the sheriff's department again two days later, on Tuesday, and that time deputies "noticed a strong odor of decomposition emitting from the house and flies on one of the windows," the search warrant stated.
Investigators tracked Fletcher to Palo Verde Hospital Tuesday.
He "told deputies that he did not want anyone in his house," the interim complaint stated. "When he was told about the flies and the smell, he told deputies that the power sometimes goes out because of the electrical breakers and also that he believes that he has rotting meat in the freezer."
In a search of the home Tuesday, investigators found a woman's remains in the master bedroom.
Deputies also found a .22 caliber long rifle, a holster for a handgun and an empty box of 9mm ammunition. No handgun was found.
Fletcher, who runs an auto salvage yard, is being held in jail on $100,000 bond.
In February, deputies were called to the same address in reference to a domestic dispute, the search warrant stated.