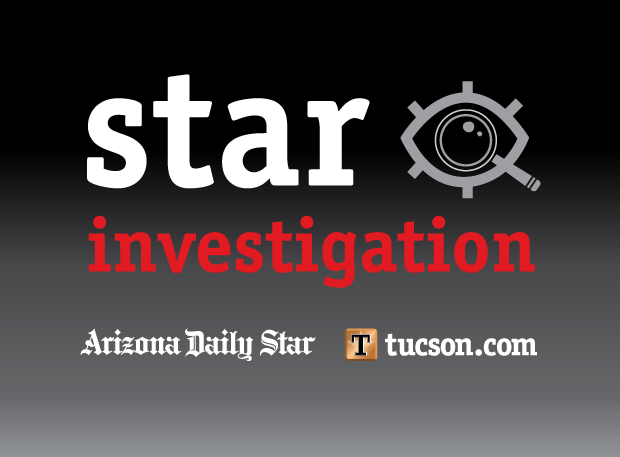 A Pima County jury awarded a Tucson man $650,000 in damages last month for injuries caused when he was bitten by a Sheriff's Department dog during a traffic stop, documents show.
Brian McDonald was bitten on the leg on Nov. 13, 2013. The department said McDonald was driving his vehicle in the wrong lane of traffic and almost crashed into a deputy's marked vehicle, court records show.
The deputy unsuccessfully tried to stop McDonald. When he couldn't, he called in to report he was pursuing a suspected drunken driver. Another deputy, Joseph Klein, responded to assist with his canine, Barry.
McDonald stopped his car, but then drove away, stopping a second time after three of his tires were punctured by traffic spikes, records show.
When McDonald got out of the car, he was unsteady on his feet, didn't speak and didn't follow any commands.
"There is no evidence that (McDonald) threatened force, acted aggressively, or reached for a weapon," Pima County Superior Court Judge Catherine Woods wrote in a Feb. 10 document. "Deputy Klein used Barry to apprehend (McDonald) at some point after (he) got out of the car and failed to follow commands."
McDonald, who is a diabetic, wasn't drunk, but was suffering from extremely low blood sugar, documents show.
The Pima County Attorney's Office declined to file unlawful flight charges against McDonald, saying there was insufficient evidence.
In May 2014, McDonald sued the county, alleging that Klein acted negligently and used excessive force by releasing Barry.
The county asserted that because the deputies were conducting a stop on a suspected DUI driver who had attempted to flee, Klein was "engaged in the statutorily-imposed law-enforcement duties," and that the county should not be held liable.
After a weeklong trial that included dozens of pieces of evidence and multiple witnesses, the jury found Klein to be 95 percent at fault, according to the March 3 court document. The jury decided that McDonald was at fault for the other 5 percent.
It wasn't immediately clear if Pima County is appealing the judgment.
Contact reporter Caitlin Schmidt at cschmidt@tucson.com or 573-4191. On Twitter: @caitlincschmidt