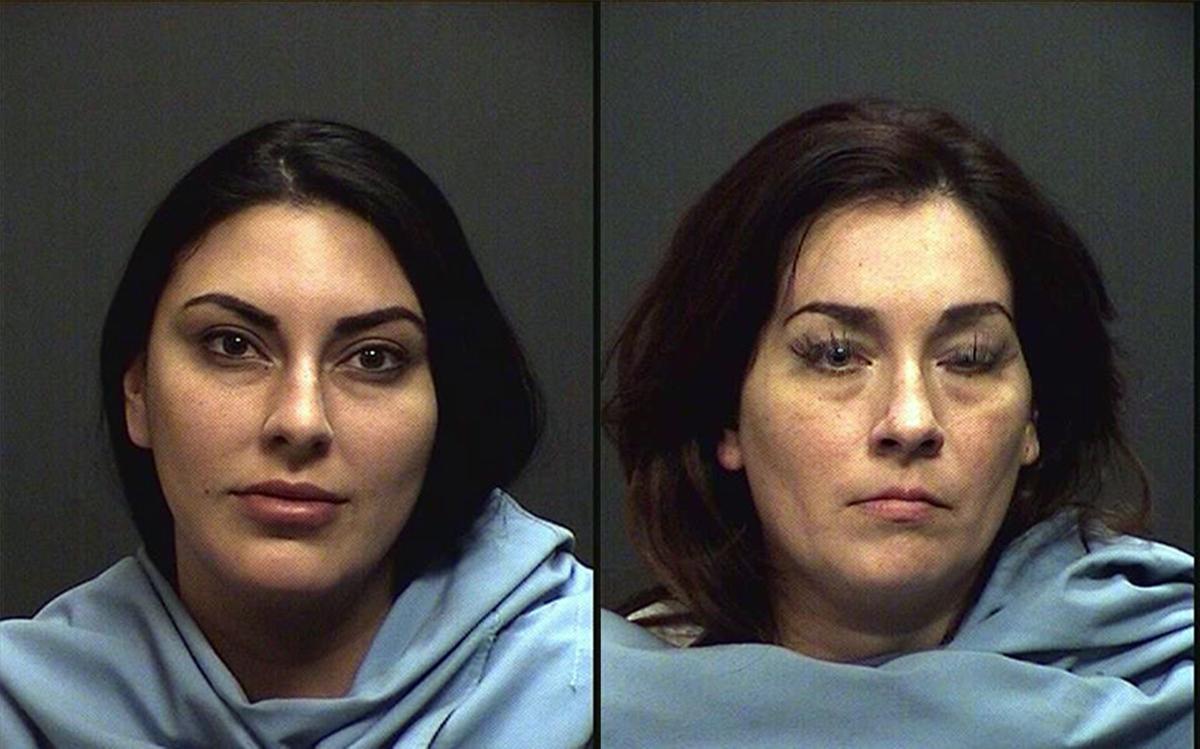 Two women accused of running a Tucson prostitution business that was part of a years-long investigation by police are now facing multiple felony charges, documents show.
Stephanie Garcia, 24, is facing eight felony charges, including illegal control of an enterprise, money laundering, maintaining a house of prostitution and receiving the earnings of a prostitute, according to Pima County Superior Court documents filed last week.
She has also been charged with two felonies for encouraging women to lead a life of prostitution.
Miranda Gomez, 31, has also been charged with illegal control of an enterprise and receiving the earnings of a prostitute.
During the Tucson Police Department's lengthy investigation into a ring of massage parlors, Garcia was identified as the operator of "Daisy's Delights." Gomez was found to be the "booker," taking appointments and communicating with clients, police documents show.
The investigation showed that several police employees knew of or were customers of the massage parlors.
Arrest warrants were issued for Garcia and Gomez on March 22, and both were taken into custody and booked into the county jail earlier this week, according to court records.
Carlos Medina, who is listed on court documents as Garcia's attorney, declined to comment. Gomez is being represented by the Pima County Legal Defender's Office.
Police began investigating a string of illegal massage parlors, "By Spanish," in November of 2011. During the course of their investigation, they learned that Garcia was a former employee of By Spanish, and had left the business and started one of her own, according to police documents.
Garcia is believed to have been operating "Daisy's Delights" for at least two years, until police raided four locations affiliated with the business in January 2015, court documents show.
Police seized evidence of prostitution activities from three of the properties and discovered a marijuana grow house in the fourth, according to the police report.
Last April, Garcia's husband and the homeowner, Christopher Gastelum, pleaded guilty to a low-level felony relating to the possession of marijuana for sale, court documents show.
On the day that police executed the search warrants on the Daisy's Delights locations, multiple locations affiliated with By Spanish were also raided, according to police reports.
The alleged operators, Clarissa Lopez and Ulises Ruiz, have also been charged with multiple felonies and will appear in court later this month.
During the investigation into the businesses, investigators discovered that 10 Tucson police employees had knowledge of or were customers of the businesses.
Eight employees lost their jobs as a result, and several of the officers are now at risk of losing their state peace officer certifications.
Contact reporter Caitlin Schmidt at cschmidt@tucson.com or 573-4191. On Twitter: @caitlincschmidt