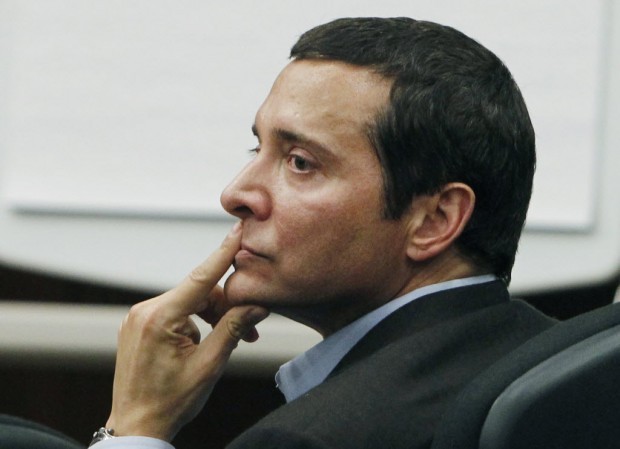 Still, the subject line of today's missive suggested today's message might be of another type altogether: "If I were starting over today."
"Wow," I thought, "maybe he's publicly reconsidering his actions right in the middle of his trial." Wrong. It's a sales pitch — one containing a questionable phrasing considering the trial where he is right now: "sweat it out."
This is how the email opens:
Thank goodness I caught you because I have something HUGE to tell you!
You know, when I first started to study the laws that govern our Universe, I diligently practiced daily visualization.  If I had the Mind Movies technology, it would have added a whole new powerful dimension to my "going 3 for 3" practice!
You've probably heard me say that "the Universe rewards speed"?  Well, here's your chance because today at 10am Pacific is the day you can get your Mind Movies 2.1 Creation Kit by clicking right here
The team at Mind Movies are only able to offer the incredible Mind Movies 2.1 software at a MASSIVELY discounted price with all the extras to the first few thousand people to take big, bold, fast action.
And to be honest, these folks hugely UNDER estimated the response they'd get when they started handing out those brand new pre-made Mind Movies and the 'Mind Mastery Video Series'.
So they're sweating it out, because there is a good chance they will sell out today.
Yes, he says they're "sweating it out," even as he's on trial for causing the deaths of three people in a sweat lodge. The message goes on:
As if that wasn't enough, they really put the icing on the cake when they added on over $2,300 worth of bonuses including a free Ticket to their Live Mind Mastery World Summit later this year.
Just between us, the bonuses alone will rock your world!
His message definitely rocked my world. Shocked it too.