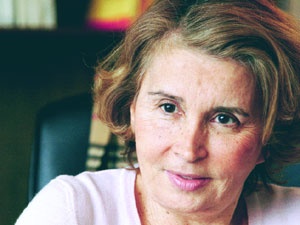 For months I've occassionally pondered a story published on one of the Gülen Movement's Turkish-language websites (dead link to story here ; live one on another site here).
It took me a while to verify that the translation I received (linked here under "related stories") was accurate. And by doing so, I unintentionally pointed the story out to the movement, who took the piece down from its site. Here's the key paragraph, which cites a conversation the writer, Nazli Ilicak, had with others:
We discussed the subject among ourselves: If 600 schools are bought this way in the United States – and that's what the members of the Gulen movement are striving to do, - and if 200 students graduate from each one of these schools, then 120 thousand sympathizers of Turkey join the mainstream out there every year. We are trying to lobby against the Armenian genocide resolution every year. And yet, through education, we can teach tens of thousands of people the Turkish language and our national anthem, introduce them to our culture and win them over. And this is what the Gulen movement is striving for.
This I found interesting because it seems to reveal what many people in the U.S. suspect, that the Gülen-aligned charter schools in the U.S. are working to create pro-Turkish Americans through U.S. charter schools. The schools' unusually high use of teachers from Turkey was the subject of a story I wrote in April.
Among the Turks to whom I sent the translation was a graduate student on the East Coast, with whom I've been corresponding. This man is intelligent and sympathetic to the movement. He told me he was surprised that the movement had put the article up because it did not represent them accurately. His key comments:
The Turkish aspect of it is unavoidable, but not the main point.
That being the case, why did Gulen folks put this piece on the website? Well, they do want to keep good relations with the center-right liberals (Ilicak is one), and with the nationalists as well. They have to keep everybody happy in Turkey.
This man contacted the Gülen webmasters, and they took the article down.
Interestingly, according to this and other stories, this same writer recently was convicted of the crime of calling a judge "officious" (maybe "meddlesome" would be a better translation?). She was convicted of "insult via the media" and sentenced, under the country's defamation laws, to 11 months and 20 days in prison. However the prison sentence will not be applied as long as the writer can go five years without committing the same crime.