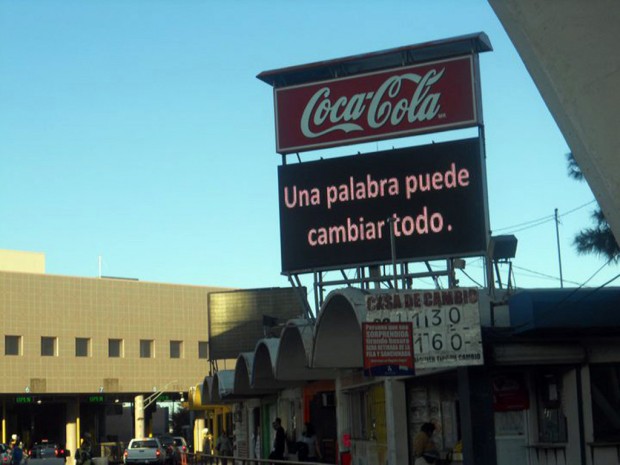 A new survey shows the depth of the image problem Mexico has among Americans as Felipe Calderon prepares to leave that country's presidency.
The online survey by Vianovo management consultancy in Austin, Texas asked 1,000 Americans about Mexico and other countries. When asked what three words they associated with Mexico, the word that the most respondents came up with (45 percent) was "drugs."
President Calderon, whose policy of confronting organized crime with the military helped unleash the violence, leaves office Dec. 1.
Asked about the safety of traveling to Mexico, 72 percent of respondents deemed it unsafe. That was a higher percentage than those who view Colombia (68 percent ) or Saudi Arabia (66 percent) as unsafe. 
The factor that most affected respondents in their view of Mexico was drug trafficking and violence — 72 percent of respondents cited that. In a different question, asking what news respondents had heard about Mexico, 81 percent cited the same topics — drug cartels and violence.
Perhaps most unfairly for Mexico, 39 percent of respondents cited the killing of a U.S. Border Patrol agent as something they'd heard about Mexico. The survey took place Oct. 3-Oct. 7, and Border Patrol agent Nick Ivie was killed near Bisbee on Oct. 2.
The FBI announced on Oct. 4 its preliminary conclusion that Ivie was killed accidentally by a fellow agent in a friendly fire incident. However, hundreds of respondents still associated the killing with Mexico.
Among Latin American countries, Mexico's image most closely resembles that of Colombia. Brazil fares best among the Latin American countries listed. 
Perhaps the brightest note of the survey for Mexico was that 77 percent of respondents agreed with the statement that "Mexico has a rich cultural heritage."
While Mexico's image suggests major problems for its travel industry, the country has worked to attract more tourists from countries other than the United States in recent years. As I detailed in this blog item, the effort has had some preliminary success.