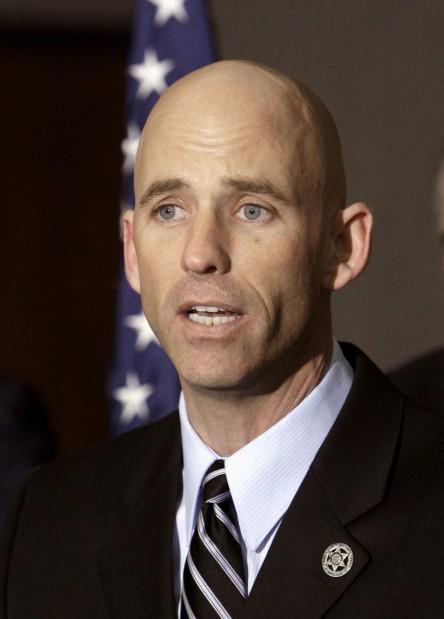 I asked Babeu's spokesman, Tim Gaffney that question a couple of weeks ago, and he told me the county is liable for posse members' actions.
Now, it turns out, the question has become more complicated, and insurance coverage isn't assured.
To step back, this all started because Babeu announced he has formed and is training a group of volunteers who could help with the department's anti-smuggling operations. The idea is they would have a backup role to the officers carrying out the operations. Babeu's announcement represented the realization of a long-held dream among Arizona Republicans of a border volunteer force.
The pool's board of trustees shares the underwriter's concern and is considering making a change to its policies to exclude the Anti-Smuggling Posse from liability coverage, attorney Ken Sundlof told me today. 
"They're looking at the situation, and there may be a change," he said.
There are also concerns about workers' compensation coverage for the posse volunteers, Sundlof wrote in a letter to Babeu Oct. 22 (attached). When I asked Gaffney about this in mid-October, he told me via email, "If injured while in the performance of their duties they will be covered under Workman's Comp just as other volunteers and fulltime members are."
But Sundlof explained the coverage differently in his letter. "Currently workers' compensation is extended to volunteers on a case by case basis, as approved by the Board of Supervisors of the county employing the volunteers. As such, workers' compensation coverage to the Anti-Smuggling Posse volunteers will only be extended upon an approval from the Pinal County Board of Supervisors."
This sends the insurance question into a whole different, highly political realm. Babeu has regularly battled with the Pinal County Board of Supervisors and especially with its chairman, Pete Rios. The workers' compensation question gives Rios and the board some say over the sheriff's unilateral decision to form the posse and could well make the posse another Pinal County political issue.