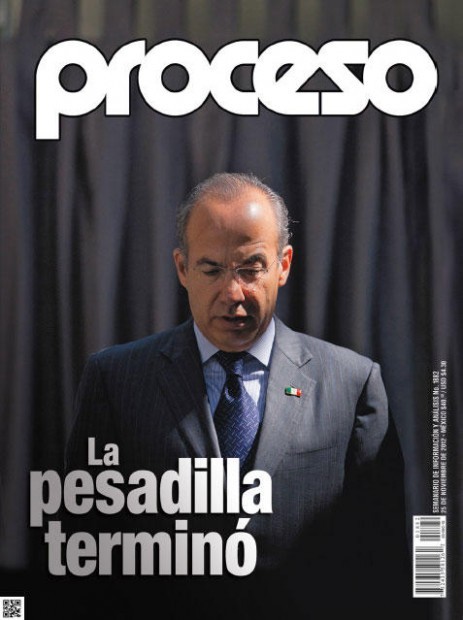 Zeta's bottom-line conclusion: During President Felipe Calderon's six-year term, there were 83,191 killings likely related to organized crime, out of a total of 115,158 murders. In other words, the story concludes, about 73 percent of the total murders during Calderon's presidency stemmed from organized crime.
Zeta's headline calls Calderón, "The President of the 83,000 killings."
This is a theme running through the coverage of the end of Calderon's term. Whatever else he may have done, he is being remembered as the president who unleashed violence across the country.
Last week, I asked Eric Olson, of the Wilson Center's Mexico Institute, about Calderón's legacy. He insisted that the president's successful management of the economy, despite a horrible economic and security environment, is one of Calderón's legacies.
Olson acknowledged, though: "The exploding, historically high levels of violence due to organized crime is going to be part of his legacy, whether he wants it or not. The question becomes, are his policies at fault, or is it simply a bad situation that he tried to make better."
McClatchy's Mexico City reporter, Tim Johnson, reported today that lawsuits by human rights groups and others will likely dog Calderon after he leaves office and the legal shield the presidency provides. Johnson writes: 
Calderon has crisscrossed Mexico in recent weeks in a race to cut ribbons on bridges, highways, clinics and schools in a fight to shape his image around issues other than the "drug war."
But soaring death rates and extraordinary brutality between cartels during much of his six-year term, coinciding with his decision to send troops to combat gangsters, is likely to be his legacy, and keep him occupied, both in and out of court.