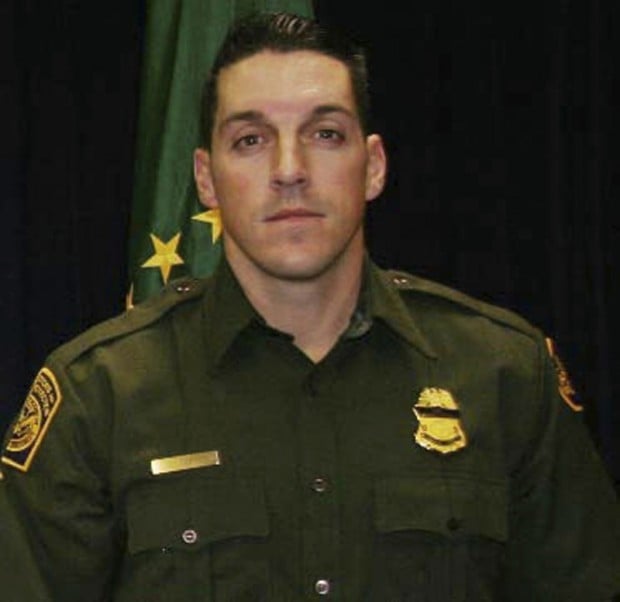 About 300 people attended the Remember Brian Terry fundraiser Saturday night in Scottsdale.
They included master of ceremonies Jay Dobyns, an ATF agent from Tucson, as well as Gov. Jan Brewer and Pinal County Sheriff Paul Babeu.
Terry's mother, Josephine Terry, also came to Arizona from Michigan to attend.
Here's an account by Dennis Wagner of the Arizona Republic and another by Katie Pavlich, a 2010 University of Arizona grad who writes for TownHall.com
Lana Domino, who helped organize and publicize the event, said she hopes to keep the attention on the slain agent by keeping up the Remember Brian Terry website and turning her attention to a vigil at Terry's gravesite in Huron, Michigan on Dec. 15, the anniversary of the Border Patrol agent's death.
On the subject of Attorney General Eric Holder's apology to the Terry family, it appears the family did receive the AG's apology before the kerfuffle over the apology emerged on Thursday. At least two stories quoted Domino that day as saying the family had not received an apology letter and that Holder had not sent it.
Turns out that's not true.  The parents' attorney, Lincoln Combs, said they received the letter Wednesday night.
"Lana does not speak for the Terry Family, and she is incorrect," Combs said in an email to me Friday. "The letter from Holder was received by the Family on Wednesday night."
Domino acknowledged today that the attorney speaks for the family and said she actually told the reporters Thursday that she did not know of a letter from Holder, not that it didn't exist.