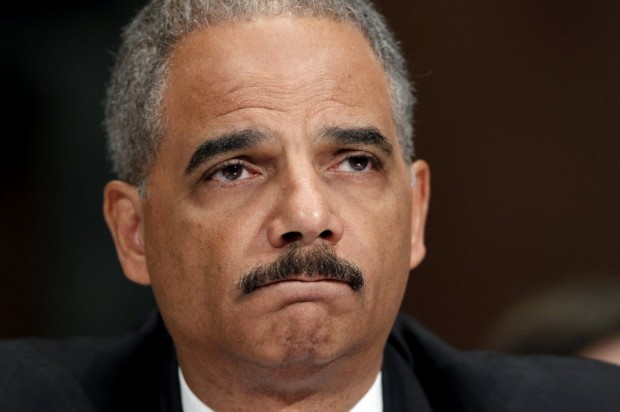 One of the key moments in Tuesday's Senate Judiciary Committee hearing was when Sen. John Cornyn asked Attorney General Eric Holder if he would like to apologize to Brian Terry's family then and there.
Holder hemmed and hawed, expressed "regret" and "sympathy," but didn't apologize. It was a very lawyerly answer.
Today a new subplot is brewing in the Fast and Furious scandal, this one over whether Holder is now apologizing to Terry's family.
The Terry family sent out a statement Wednesday responding to Holder's testimony Tuesday. The full statement is copied in a sidebar to this item, but here's a couple of pertinent segments:
"When Senator John Cornyn asked him if he had spoken to or apologized to the Terry Family, Mr. Holder replied that he has not spoken to the family nor has he apologized for the actions of ATF and the U.S. Attorney's Office in Phoenix. Instead, he said that "it's unfair to assume that mistakes from Fast and Furious directly led to the death of Agent Terry."
"In the end, Mr. Holder may choose not to apologize to the Terry family for the role that ATF and DOJ played in the death of Brian Terry, but the Attorney General should accept responsibility immediately. It is without question, the right thing to do."
Today, Politico is reporting that the Attorney General has sent a private letter to Terry's family members, directly apologizing to them.
(UPDATE: Lincoln Combs, an attorney for Terry's parents, confirmed late today that the apology letter referenced in the politico story is legitimate. He said the family did not leak it to the press.)
That has raised protests on the part of some people connected to Terry's family.
Lana Domino, a family friend who has been speaking for the Terrys publicly, said today that no such apology has been received. In fact, on the Justice for Brian Terry Facebook page, Domino asked supporters to comment on the Politico story saying it's not true.
All of this activity highlights the growing power of Brian Terry's name in national politics. To Obama administration critics, his death has come to symbolize the malevolence or incompetence of the administration, especially the Justice Department and its handling of Operation Fast and Furious. Terry's surviving family members seem to concur with many of the critiques, which gives them additional credibility.
Family members will be in Arizona this weekend for a fundraiser in Scottsdale in remembrance of Brian Terry, who was killed on Dec. 14, 2010 west of Rio Rico. Money raised goes to Brian Terry's mother, Josephine, to help her defray costs related to her son's death.