The namesake for a small street near Speedway and Interstate 10 held jobs that ranged from soldier to merchant to mayor to historian to teacher.
Sidney R. DeLong was born on Dec. 28, 1828, in New York state, where he was raised and studied civil engineering.
During the 1840s he worked on the railroad and helped survey the line extending from Plattsburg, New York, to Montreal, Quebec, Canada. Around 1852, he decided to try his luck in the West and left New York for San Francisco. Next he moved to Amador County in Northern California, where he worked for a time as a prospector and teacher.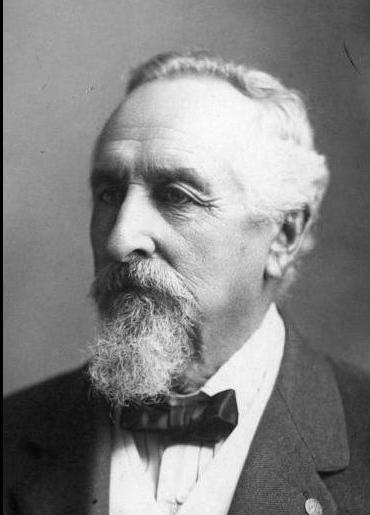 At the outbreak of the U.S. Civil War DeLong enlisted as a private in the Union Army. In 1862, his company was ordered to Tucson, where it did garrison duty before leaving for Santa Fe, New Mexico. After he was discharged in 1866 he returned to the Old Pueblo.
In Tucson, DeLong went to work for Tully, Ochoa & Co., which supplied military posts. He managed stores in several different locations. For 18 months in 1867-69 he also edited the Weekly Arizonian newspaper, using its columns to promote the wonders of Arizona.
In 1870, he was made a full partner in the renamed Tully, Ochoa & DeLong, and also acted as postmaster at Apache Pass, in present-day Cochise County. The following year he was elected for the first of two terms as mayor of Tucson, which was incorporated as a village that year.
In 1875, he served in the Eighth Territorial Legislature, representing Pima County. The legislature convened in Tucson on Jan. 6, 1875, and some of the most prominent Arizonans at the time and thereafter were members, among them King S. Woosley, Sam Purdy and Peter R. Brady, namesake of Brady Avenue.
From the beginning of the session a fight ensued for the territorial capital to be moved from Tucson to Prescott. Bills also were introduced to move the capital to Yuma and to Florence. It wouldn't be until 1877 that the capital was moved back to Prescott.
During this session Pinal County was created, with Florence as the county seat. Among the other measures passed was one related to the creation of a school census.
Around 1876, DeLong married Margaret Jameson and they had one daughter, Rachel. As an adult Rachel married James Whitaker.
After ending his relationship with partners Tully and Ochoa, DeLong began trading at an Indian trading post where he was known for his honesty and integrity. Later he became involved in gold mining for several years near Dos Cabezas, Arizona, but he eventually disposed of all his interests there and returned to Tucson, where he took up residence at 199 Church Street (now Church Avenue).
In 1885, he became a member of the Arizona Pioneers Historical Society (now the Arizona Historical Society). He served as its president in 1901, and in 1902 he became its first historian. His role as historian was to write the history of the Arizona Territory from the pioneer's viewpoint.
His book, "The History of Arizona," was published in 1905 under the auspices of the Arizona Pioneer Historical Society of Arizona.
He later worked in the Land Office for the state and died in 1914. The attending physician at the time of his death was Dr. George E. Dodge, namesake of Dodge Boulevard.