The Manning House as it is today. The stately home is located at 450 W. Paseo Redondo.
Gen. Levi H. Manning, a key figure in early Tucson, owned businesses ranging from the electric company to a hotel to a mercantile house.
But his most colorful venture was as one of 13 prosperous bachelors who banded together in 1886 to form the Owls Club. The men moved into a house called the Owls Nest, where each member furnished a room and they all helped pay for a good cook.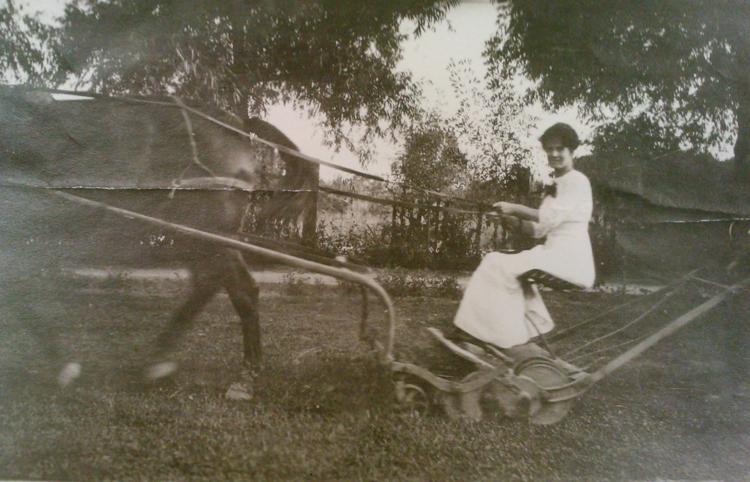 Manning was born May 18, 1864, in North Carolina and raised in Mississippi. His interest in the evolving science of electricity led him to purchase a controlling interest in the Tucson Ice and Electric Co. — likely with help from his father — for which he served as general manager for a time.
He is said to have made a considerable fortune later when he sold his share in the business.
In the mid-to-late 1880s, he served as mineral clerk of the U.S. Surveyors General's Office. Another interest, land surveying, became his profession from the early-to-mid 1890s, when President Grover Cleveland appointed him surveyor general of the Arizona Territory. It was in this role that he gained the title "General" — a name he kept for the rest of his life.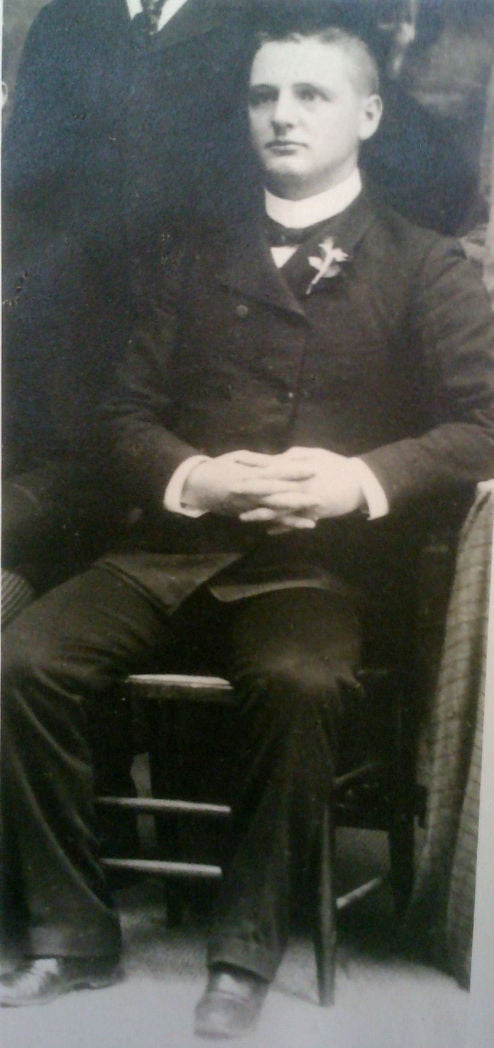 A young Levi Manning. Photo courtesy of UA Special Collections.
On May 29, 1898, the Arizona Daily Star announced that Manning had wed Gussie Lovell O'Connell in Tucson the night before. His bride was born in San Jose, California, and was the daughter of Judge William M. Lovell. They spent their honeymoon in Mexico.
The couple had one child together, Howell Manning Sr., in 1899, and Manning adopted Gussie's four children: Laurette, Jessie, Mildred and Thomas.
After resigning from his surveyors post, Manning focused on his mining activities in Sonora, Mexico, and opened several new mines.
Around 1899, he commissioned architect Henry Trost to design a new Owls Nest for the four Owls who had not yet wed.
The new home, which cost $10,000 to build, was on Main Street (now Main Avenue) and Franklin Street, and was built in the Mission Revival style. The Owls lived there for a couple of years before another home was built for them a few houses north of there, at 378 N. Main Ave. It is known today as the Owls Club.
Manning kept the former house as a residence before Albert Steinfeld obtained it. It is now known as The Steinfeld Mansion, at 300 N. Main Ave.
In June 1900, Manning bought the general mercantile house Norton & Drake, and renamed it L.H. Manning Company, which he then expanded.
Four years later, along with partner Epes Randolph (namesake of Randolph Way), Manning opened the Santa Rita Hotel, said at the time to be the most modern hotel in the Southwest. The same year, Manning and others formed the first Tucson Country Club on the northwest corner of present-day Campbell Avenue and Speedway Boulevard.
From 1905 to 1907, Manning served as the mayor of Tucson. While in office, he worked with the City Council to enact numerous ordinances that were so extreme they made it impossible for gambling establishments to continue to exist.
Around 1907, Trost, with considerable input from Gussie Manning, designed what is now called The Manning House, at 450 W. Paseo Redondo. It merged territorial, Spanish colonial, Italian Renaissance and prairie-style architecture into a stately home surrounded by bougainvilleas and palm trees.
The original, rectangular structure was 12,000 square feet, and built amid grain fields. It had two fireplaces, one of marble and the other, in the living room, of copper. The living room had beamed ceilings. The house had a stable, servants' quarters and two ponds. At the rear of the home was a multicar garage and Tucson's first private swimming pool, an elevated bamboo structure. Gussie commissioned Mexican-born artist Salvador Corona to paint frescoes in the structure's south rotunda. They still exist today, and feature floral designs and exotic birds.
In 1914, as president of the Tucson Chamber of Commerce, Manning and other city leaders supported a bond issue to move the City Farm, which was also a sewage outfall, and turn it into a city park. The farm bordered McKinley Park (now called Barrio Anita) 2 miles north.
The end goal of the bond issue was to entice a builder to construct an upscale hotel nearby. The hotel apparently never went up, but the effort launched the idea of a city park later and led to the construction of Oury Park (now called David G. Herrera & Ramon Quiroz Park).
Manning later entered several different enterprises in Southern Arizona, including purchasing the famed Canoa Ranch south of Tucson, where he bred purebred Hereford cattle.
Levi H. Manning died on Aug. 1, 1935, and the house was passed to his son, Howell Manning Sr.