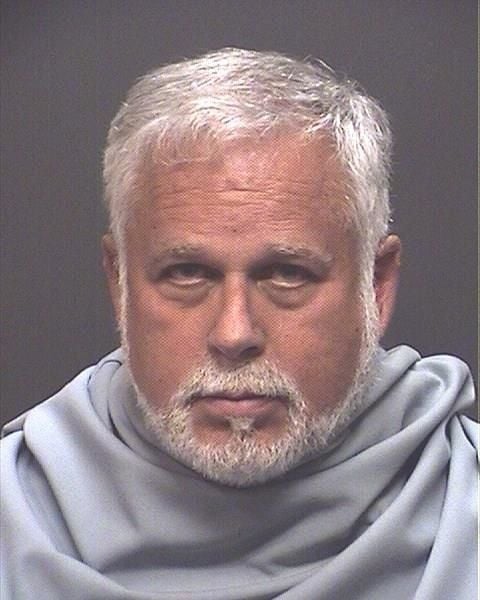 A former Tucson businessman was sentenced to five years in prison and seven years of probation for running an investment scheme that defrauded several people.
Herbert Kay, 58, was indicted in January 2014 after the Arizona Attorney General's Office found probable cause that he ran a Ponzi-style operation, where the operator takes money from new investors to pay returns to old investors.
Court documents stated that he ran numerous investment enterprises under different names, including real estate ventures in Mexico, boasted of celebrity connections and exaggerated his business accomplishments.
He failed to disclose that he was barred indefinitely from selling securities and continued to sell them, and that his business failures would roll into other enterprises, records showed.
When Kay was confronted about his misrepresentations, he would "bully and threaten" investors, saying he would file for bankruptcy and that they would never get their money back, according to court records.
In one case, he received more than $1 million from Taxon LLC, one of his enterprises, while a collective of investors received just over $300,000. The amount he received also exceeded the company's stated revenue of $815,690.
The initial indictment named five victims, though a coalition of victims say more than 30 people lost anywhere from tens of thousands to hundreds of thousands of dollars over 13 years as a result of putting their trust and money into Kay's hands.
At least 12 of the identified victims were people over the age of 65, records showed.
Kay initially faced a total of 15 felony charges, including fraudulent schemes and artifices, theft, money laundering and sale of unregistered security.
He entered into a plea agreement of two counts of fraudulent schemes in October 2014, though later he filed a notice of claim to the court to withdraw from the plea.
He retracted his claims May 1 and was sentenced to prison Monday. His attorney, Nicki Dicampli, who was recently appointed, could not be reached for comment.
In a letter to Superior Court Judge Javier Chon-Lopez, Kay wrote, "I understand my crimes, the devastation that they have caused in the lives of innocents, and the simple truth that it is unlikely that the entire amount of money will be recovered and repaid."
He also said of himself and the losses: "A smooth-talking smart man with no boundaries wormed his way into their good graces and lost their money on his foolish schemes."
The defense, which, at the time, was public defender Lori Lefferts, sought probation.
Some victims of Kay's fraudulent schemes said five years is not enough for him to pay for how he has hurt dozens of people.
"I was hoping he'd get over 12 years," said Howard Bach, 69, who invested $50,000 in a Mexican home development deal with Kay, for which he was compensated five years later. "I think that would have been justice."
Bach, who referred to Kay as a "predator in the worst way," also said he invested in other, money-losing projects with Kay, for which he never received compensation.
"He was very convincing," he said. "He was truly a snakeoil salesman."
People lost their life savings, homes and money that was to be put into inheritances for family members as a result of Kay's actions, Bach said. Victims now have to deal with the emotional distress stemming from unanticipated financial hardship.
Star reporter Patrick McNamara contributed to this story.
Contact reporter Yoohyun Jung at 573-4224 or yjung@tucson.com. On Twitter: @yoohyun_jung