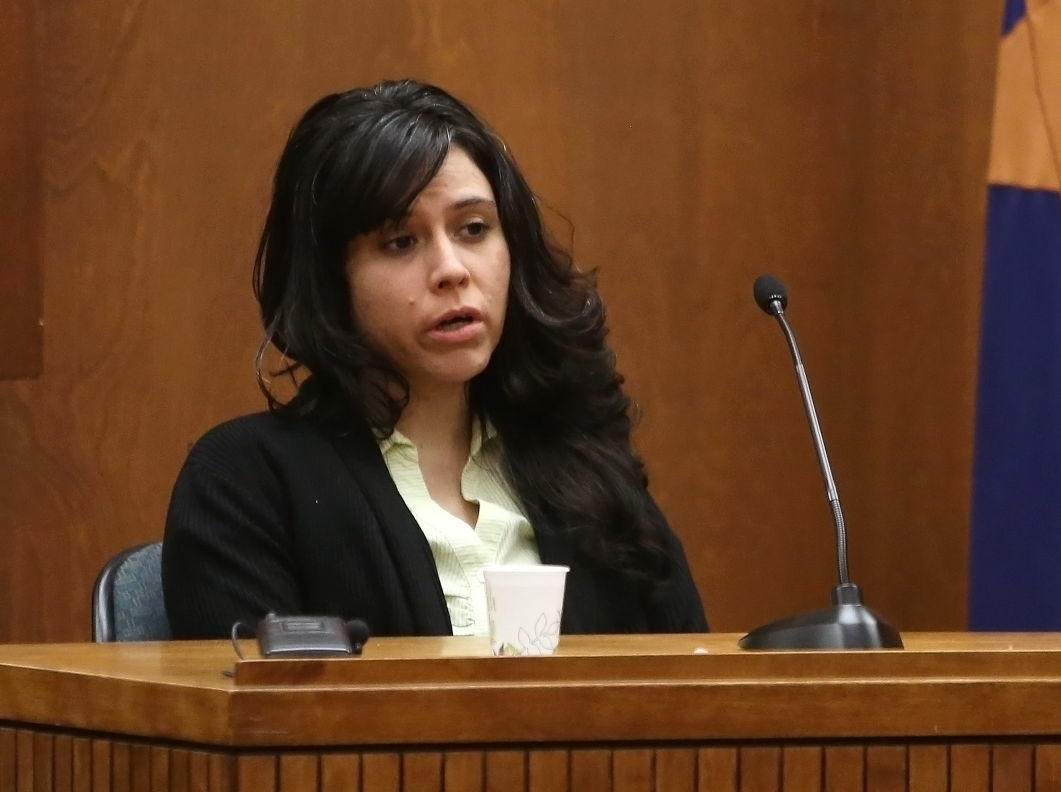 A Tucson mother accused of locking away her children with just rancid food to eat now needs only $500 to leave jail after her daughters testified she was also a victim in their case.
Pima County Superior Court Judge Javier Chon-Lopez reduced Sophia Richter's bond from $75,000 to $5,000 Monday after her three daughters asked for leniency. Richter, who was previously convicted of kidnapping and abusing them and won a retrial on appeal, will need to provide 10 percent of that sum as well as collateral toward the rest of the amount.
The three girls were the main witnesses who testified against their mother and stepfather in the first trial. Deputy County Attorney Alan Goodwin said his office still intends to retry Richter, but said he couldn't discuss the details. A status conference on the case is scheduled for Nov. 19.
Chon-Lopez said if Richter posts bond, she must follow these guidelines:
She must live with her mother.
She must check-in three times per week with pretrial services, a county agency that oversees people awaiting trial while out in the community.
She can have contact with her two now-adult daughters at their discretion.
She must follow the findings of a guardian from the county's Office of Children's Counsel about whether she can have contact with her youngest daughter, who is still a minor.
The Arizona Supreme Court ruled in August that Richter be retried after being convicted of kidnapping and child abuse. She had been sentenced to 20 years in prison.
The higher court found Richter should have been allowed to claim she was acting "under duress" when she and her husband, Fernando Richter, kept her three daughters locked up for months in squalid conditions.
Richter never denied that the girls, then ages 12, 13 and 17, were taken out of school and kept locked in a room where they were fed rancid food, given moldy water and allowed to go to the bathroom only by signaling via closed-circuit cameras. But she said she was afraid to stand up to her husband to protect her daughters.
Pima County Superior Court Judge Paul Tang presided over the first case and rejected her request to present evidence that she was afraid of her husband.
Fernando Richter is serving 58 years in prison after losing his appeal on convictions for kidnapping, child abuse and aggravated assault.
Be the first to know
Get local news delivered to your inbox!