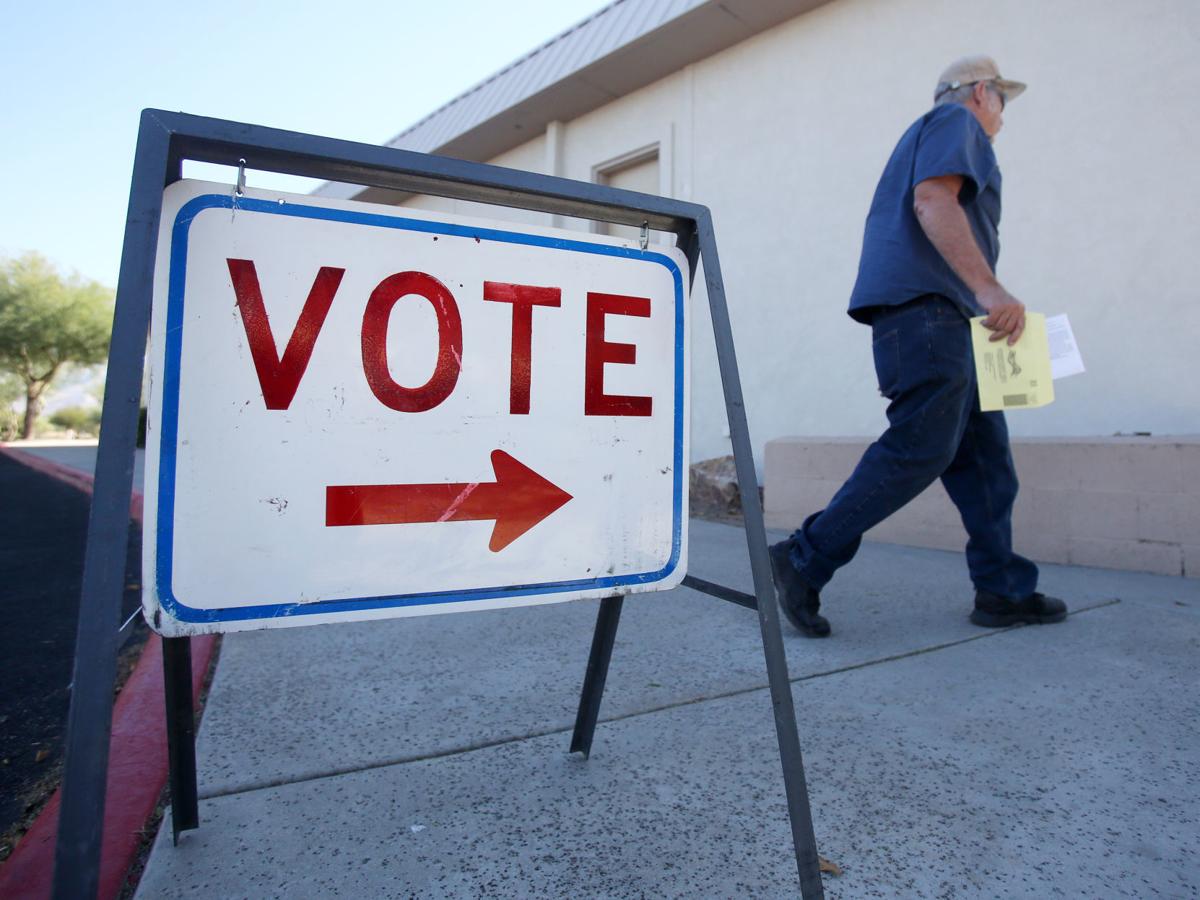 An initiative to scrap Tucson's current City Council election system and create a system where candidates compete only in the wards in which they live is dead.
Organizers with the Tucson Ward-Only Voting initiative threw in the towel earlier this week, saying they fell short of the minimum 9,241 signatures needed to place the issue on the November ballot.
The city of Tucson uses a modified system to elect individual council members, holding a ward-only primary to decide who will be the Republican and Democratic nominees but allowing for the entire city to decide who will represent each ward in the general election.
Republicans have pointed out that Republican council candidates can get more votes than their Democratic rivals in specific wards, but routinely lose in November when ballots from other parts of the city are tallied in the general election.
The system has been in place since the 1930s and requires voter approval to modify the city charter.
John Holden, who led the ballot initiative, said a group of volunteers collected roughly 3,000 signatures over the last six months.
A former Republican precinct committeeman and GOP chairman for Legislative District 3, Holden said his group simply didn't have enough time to collect enough signatures.
"If we had a year at this thing, we would have been rock solid," Holden said on Thursday night.
In a post on Facebook, Holden encouraged supporters to lobby the Tucson City Council, made up of all Democrats, to place his initiative on the November ballot and let the voters decide.
"At this time, all we can ask is that you contact your council member in Tucson, or speak at the call to the audience, and ask the mayor and council to consider allowing an exact copy of our initiative to be placed on the November ballot," he wrote.
There have also been legal attempts to derail the modified system.
In 2017, the U.S. Supreme Court rejected a multi-year legal challenge from a group of Tucson voters who argued that the system was unequal, giving more power to Democratic voters when compared to their Republican neighbors in deciding city elections.
A representative for the only other ballot initiative, Tucson Families Free and Together, said they were confident they had more than the necessary minimum number of signatures to qualify for the November election.
The deadline to turn in those signatures is July 5.
The initiative is asking voters to decided whether to make Tucson the state's first "sanctuary city."