Jack Grossi, who built one of the world's largest collections of vinyl records and at one time had arguably one of the largest independent record stores in the U.S. — attracting buyers from as far away as Japan — died on April 27. He was 94.
Grossi died suddenly at home, said his wife of 10 years Liz Ownbey.
Grossi had spent that day working at PDQ Records, the store he started in Tucson with his first wife, Nadine, nearly 40 years ago with a single box of records they got from their daughter's friend. They tossed the records onto a pile of stuff that they sold at the swap meet.
The records sold so quickly that they started amassing record collections and opened the store on North Dodge Boulevard in 1985. At one point, they had 1 million vintage and often hard-to-find vinyl records by artists in all genres, from rock and punk rock to country and classical, Ownbey said.
Customers came from throughout the United States and abroad to thumb through the rows and rows of records filling every wall of the 12,000-square-foot warehouse.
"I don't think there was a bigger record store in Arizona," said longtime Tucson musician Rich Hopkins, who said Grossi also occasionally stocked records by Tucson artists.
Hopkins said that whenever he came into the store, he would find Grossi "sitting there and listening to records and looking at all the stuff he amassed."
Ironically, Grossi told the Star in 2000 that he was never really an avid music fan and had never collected records until that box of albums landed in his lap a couple years after he retired to Tucson in 1974 after a career with a Chicago industrial metal salvage company.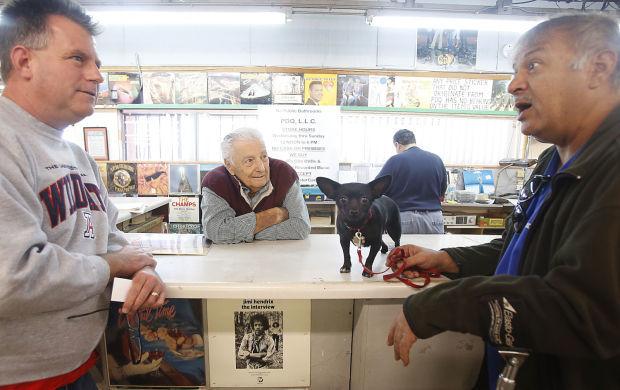 Grossi ran PDQ for 30 years before selling it in 2005. But the new owners didn't fare as well, and Grossi ended up taking the business back in 2010. But he didn't reopen the store until 2014, after he had an epiphany that vinyl records were coming back in style.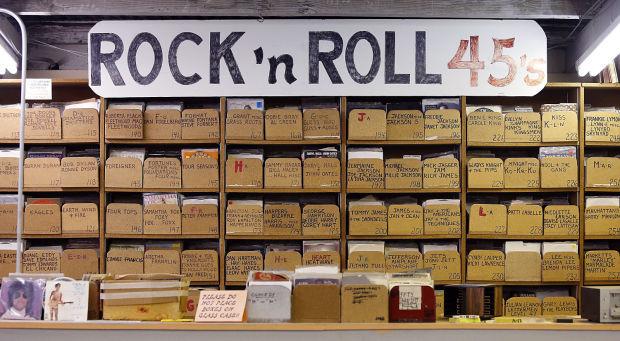 "He said, 'I'm going to open it again. I think vinyl is making a comeback,'" recalled Ownbey, who had known Grossi 10 years before marrying him a decade ago. "He wasn't wrong."
"I thought that that was cool that he came back and decided to open it again instead of riding off into the sunset," Hopkins said.
Ownbey said Grossi rebuilt the store's inventory to around 200,000 records, 50,000 45s, 100,000 CDs and even a handful of 78s.
Hopkins said Grossi's death marked the end of an era.
"Personally I'm just glad I got to know him and I'm sad he died," he said.
Ownbey said there are no plans to change anything at PDQ, 2342 N. Dodge Blvd., which will have the same store hours — noon to 6 p.m. Wednesdays through Sundays — and the same staff.
In addition to Ownbey, Grossi is survived by a stepson, William Snyder; a daughter, Kallyn Tatro; and two grandsons, Robert and Jack Tatro. There will be no services.