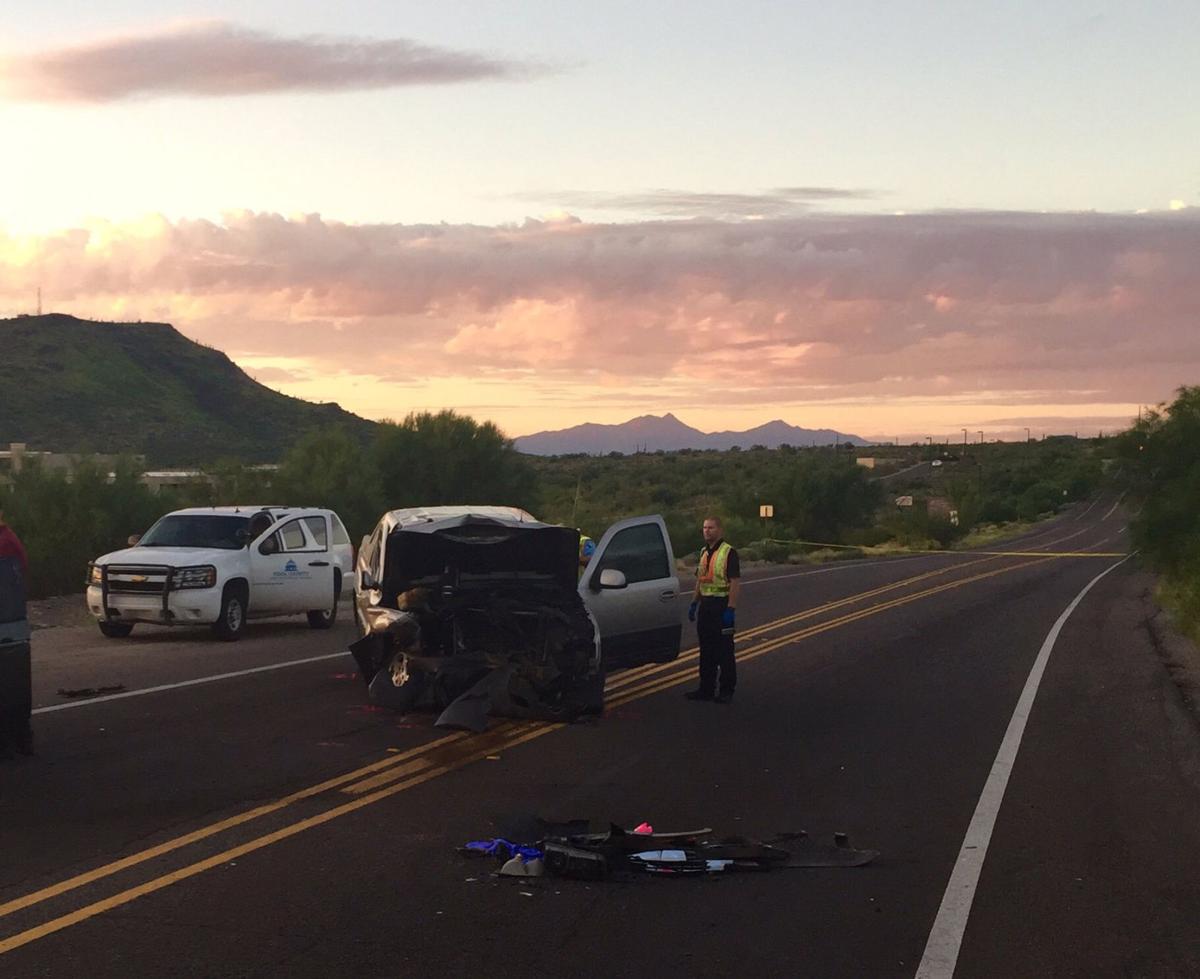 A man was killed early Saturday morning in a head-on crash on Tucson's west side, officials said.
Just after 2 a.m., police and paramedics went to the area of North Greasewood Road and West Speedway Boulevard for reports of a car crash with serious injuries, Sgt. Pete Dugan, a Tucson Police Department spokesman, wrote in a news release.
When officers arrived, they found a gray 2008 Acura TL and a gray 2005 Chevrolet Avalanche that appeared to have been involved in a head-on collision, Dugan said.
In the Acura, paramedics found a male driver, who was pronounced dead at the scene. He has been identified as 28-year-old Juan Baez Hernandez, Dugan said.
Two adult females were found inside the Chevrolet, and the passenger was transported to a local hospital with serious injuries. The driver was uninjured.
Traffic detectives continued the investigation and have learned that the Acura was traveling southbound on Greasewood, when the driver crossed the center line and entered the northbound lane of traffic, colliding head-on with the Chevrolet that was traveling northbound, Dugan said.
It appears that the Acura was speeding and no citations were issued to the driver of the Chevrolet, Dugan said.