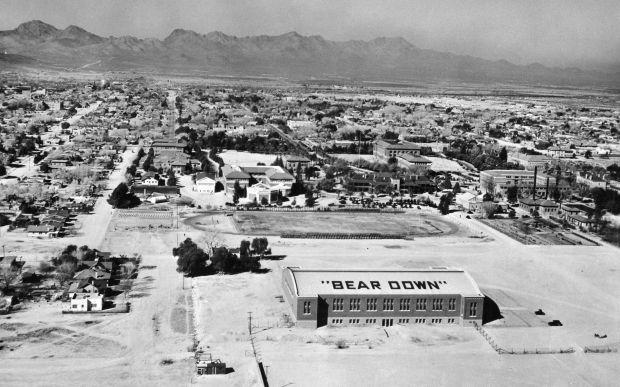 You need an elevated view for today's object — the "Bear Down" sign atop the University of Arizona's gymnasium.
Reader Frank Soltys and his wife, Ginny, made the case in a recent email:
"We Tucsonans have our own 'Win one for the Gipper' story in John 'Button' Salmon.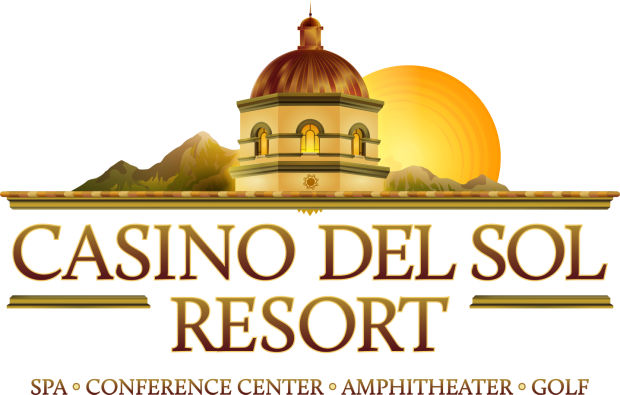 "You probably know that on his death bed — when asked by coach 'Pop' McKale if had any words for the team — Salmon's last words were: 'Tell them, tell the team to bear down.'"
Salmon's words, spoken on October 17, 1926, were relayed by McKale to his team after Salmon died the following day. The football team went on to beat New Mexico State University in Las Cruces 7-0.
Salmon, in addition to being the football quarterback, was catcher and captain of the baseball team.
Salmon's words, painted on the roof of Bear Down Gym, inspired Jack Lee in 1952 to write the words and music to the UA fight song, "Bear Down Arizona."
Lee had seen the slogan as he flew home after interviewing for a job as UA's band director. He got the job and held it for 28 years.
The UA has recently "rebranded" itself with the slogan: "Bigger Questions. Better Answers. Bear Down."