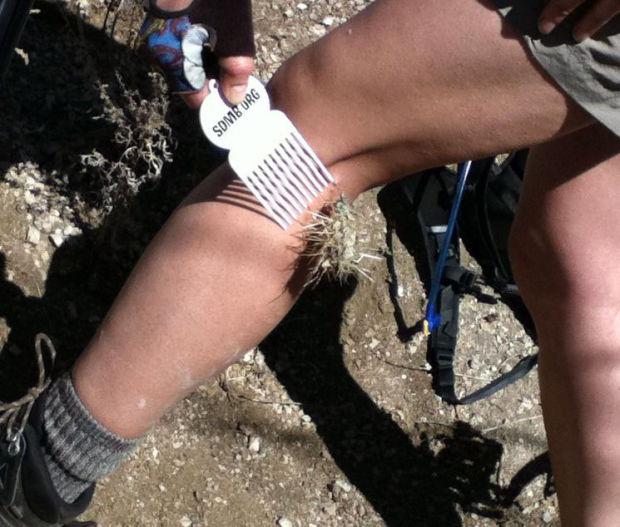 We're defining Tucson in 100 objects. The daily series began April 20. Follow along at tucson.com/100objects
On my first weekend in Tucson, friends drove me to Gates Pass west of town to watch the sunset. We climbed the slope a little ways and I was introduced to the species of cactus called cholla, or "jumping cactus."
Cholla doesn't really jump, of course; it forms in segments that can easily become more attached to you than to the parent plant.
There is a species of cholla specifically called "jumping cholla" (Opuntia fulgida) but any of the many varieties are capable of inflicting pain and creating a removal dilemma.
There are sharply pointed spines on the entire surface of each segment. You don't want to touch one.
Fortunately, I got stuck in an era when men still carried combs in their pockets. One of my friends used his to dislodge the cholla segment from my ankle.
I now have a specially designed cholla comb, courtesy of my mountain-bike-riding son.
Cholla impalement is an avocational hazard for Zach and his fellow Sonoran Desert Mountain Bicyclists.
I'm determined to never need it. I don't pedal down desert trails and I no longer hike in sandals, but I have a cholla comb just in case. You won't see one of these in Cleveland.